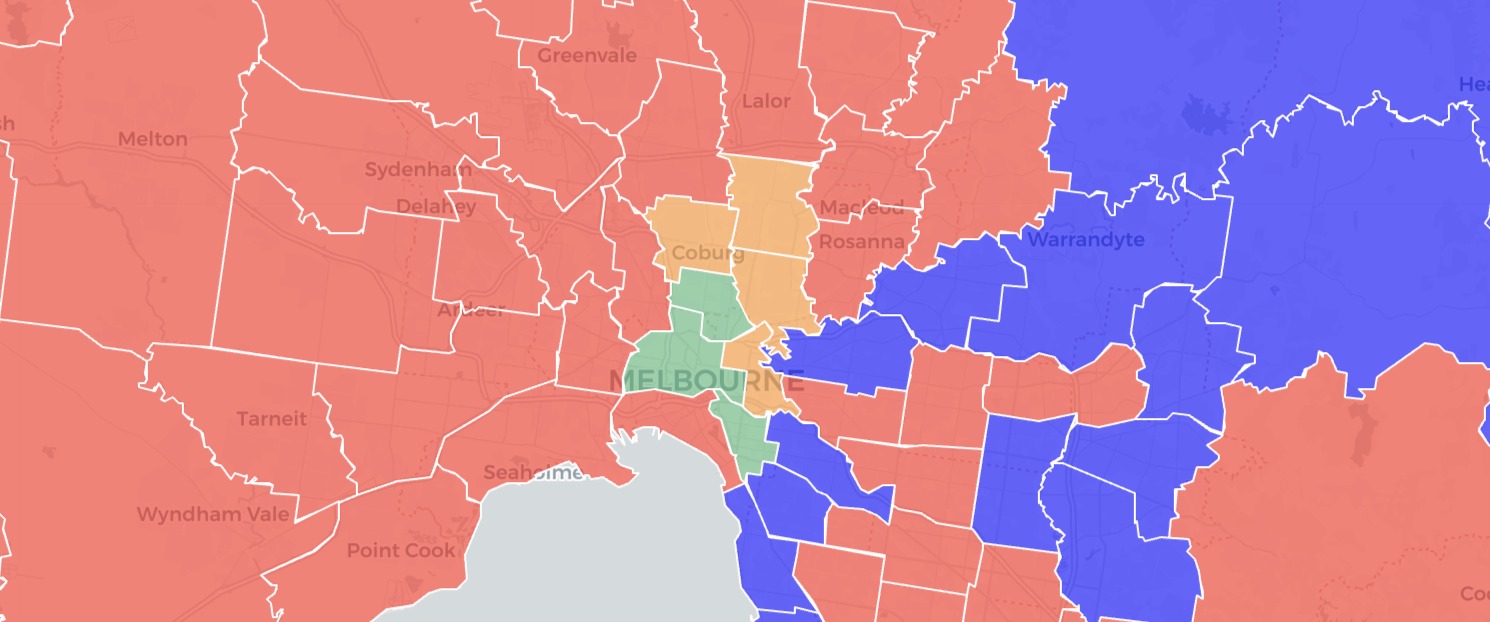 I have recently completed my latest election guide, covering the 2022 state election in Victoria, which is due for 26 November.
The guide features profiles of all 88 Legislative Assembly electorates and the eight Legislative Council regions. Each guide features a number of maps along with results tables and the history of each electorate. I haven't yet added any candidates, but the rest of the guide is complete, and as usual includes a comments section for each contest.
As with my other recent election guides, most of the guide is currently exclusive to people who sign up for $5 or more per month via Patreon. I will release the full guide for public access before the election, but that won't be until much later in the year.
I have released a small number of guides for free access:
I probably won't be looking at Victoria very much for the next six months, with state by-elections in NSW, a state election in Victoria, a federal election and a national election in Papua New Guinea, but will be covering this election thoroughly in November.