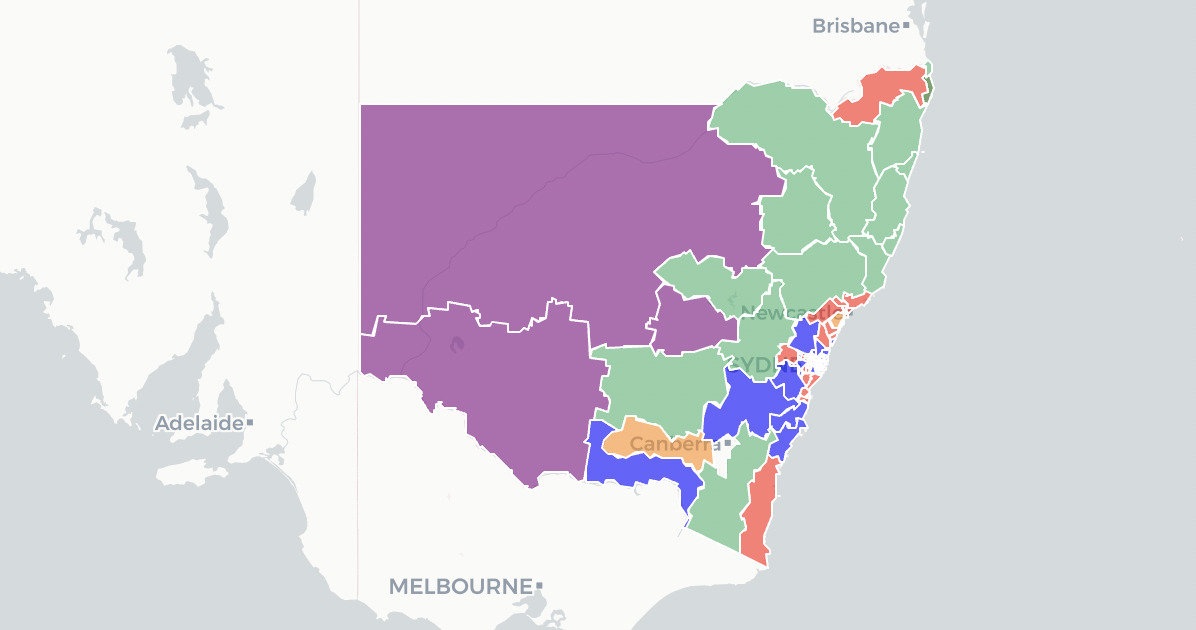 While the federal election is now over, the two biggest state elections in Australia are just around the corner: Victoria in November, and New South Wales in March 2023.
I released my Victorian election guide at the start of the year, but I have now finished compiling my New South Wales election guide.
Most of each of these guides is currently accessible only to those who donate $5 or more per month via Patreon, but there are some freebies available.
For New South Wales, the four free seats are:
For now, I haven't bothered to fill in the candidate section, but I will do that later this year Next up, I'll be updating my Victorian guides with as many candidates as I can identify.