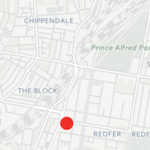 The City of Sydney is the only council in central Sydney going to the polls this September, and it should be a contentious battle for control of Town Hall.
Independent lord mayor Clover Moore is running for a fourth term, with conservative candidates running a big campaign to defeat Moore. A change to the voting system will massively increase the number of business votes, but Moore should be able to win a decent share of the business vote which may help her hold on in the mayoral election.
While Moore remains the favourite to win the mayoralty, it's hard to see her alliance of independents maintaining a majority on the council, which may force Moore to rely on Labor and Greens councillors to govern the council.