Incumbent MLC
Paul Harris, since 1996.
Geography
Southern Tasmania. Huon covers the entirety of the Huon Valley local government area, as well as most of the Kingborough local government area, including Bruny Island.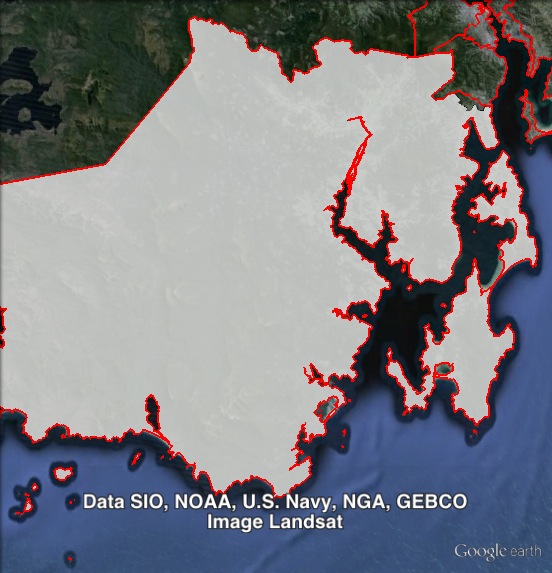 Redistribution
The 2009 redistribution only altered Huon's boundaries slightly, losing a small area immediately to the south of Kingston on its northwestern boundary to Nelson. No other changes were made.
History
The electorate of Huon has existed continuously since the first election in 1856.
The seat has always been held by independent MPs, apart from one term in Labor hands in the 1940s. Despite officially being an independent seat since 1948, three of the last four MLCs to hold Huon went on to run as a Liberal Party candidate for another public office.
In 1966, the seat was won by Michael Hodgman. He held Huon for eight years, resigning in 1974 to run for the federal seat of Denison. Hodgman lost that first attempt, but was elected in 1975. He held Denison until 1987, serving as a minister from 1980 to 1983.
Michael Hodgman returned to state politics in 1992, serving as a member of the House of Assembly for Denison from 1992 to 1998, and again from 2001 to 2010.
Michael Hodgman was replaced in Huon in 1974 by his brother, Peter Hodgman. The younger Hodgman held Huon until he resigned in 1986 to run for the lower house seat of Franklin as a Liberal. He served in the House of Assembly, including as a minister, until he resigned in 2001 in an unsuccessful attempt to win the federal seat of Franklin.
Michael and Peter Hodgman's father Bill had served as a member of both houses of the Tasmanian Parliament from the 1950s to the 1980s. Michael's son Will now serves as Liberal leader and Member for Franklin.
Athol Meyer won Huon in 1986, and held the seat until 1996.
Huon has been held since 1996 by Paul Harriss, who had previously run unsuccessfully for the state seat of Franklin as a Liberal at the 1996 election.
Harriss stepped down from Huon in 2014 to run for the lower house seat of Franklin at the March election.
Candidates
Robert Armstrong
Jimmy Bell
Rodney Dillon
Peter Hodgman

(Liberal)

Helen Lane
Pavel Ruzicka
Liz Smith
Assessment
The former member for Huon, Paul Harris, resigned in early 2014 to run for the lower house seat of Franklin as a Liberal, and was successfully elected.
Peter Hodgman, the uncle of the current Premier and former member of both the Legislative Council and the House of Assembly.
Huon will be difficult to assess without a clear picture of the candidates running, but Huon has a tradition of electing Liberal-aligned candidates, of which Peter Hodgman would be a prime example.
2008 result
| | | | |
| --- | --- | --- | --- |
| Candidate | Party | Votes | % |
| Paul Harriss | IND | 12,149 | 62.04 |
| Mark Rickards | GRN | 7,435 | 37.96 |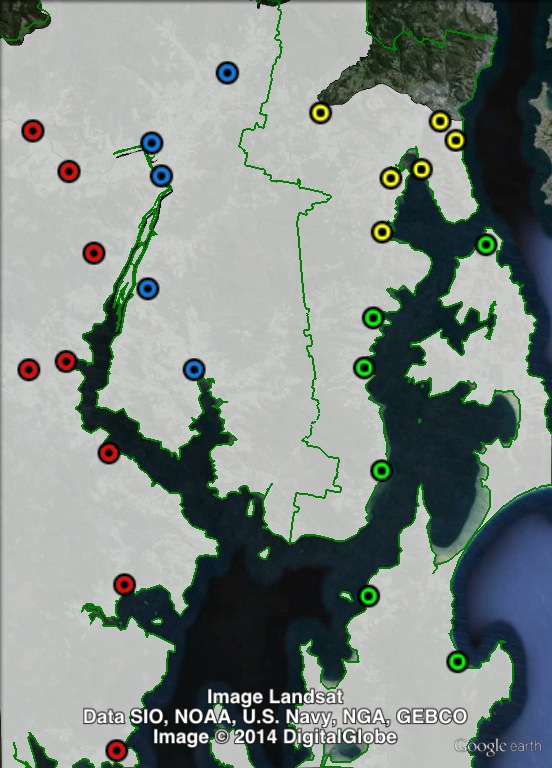 Booth breakdown
Booths in Huon have been divided into four areas. The electorate covers two local government areas. The Huon Valley was split into east and west, with Kingborough split into north and south. A majority of ordinary votes were cast in Kingborough North, closest to Hobart.
Independent MLC Paul Harriss won a majority in three areas, ranging from 59.5% in Kingborough North to 69.3% in Huon Valley West. In Kingborough South, the least populous part of the seat, Greens candidate Mark Rickards won a majority. This area included three booths along the coast won by the Greens candidate, and the booths on Bruny Island where Harris won the majority of a very small vote.
| | | | | |
| --- | --- | --- | --- | --- |
| Voter group | IND % | GRN % | Total votes | % of votes |
| Kingborough North | 59.54 | 40.46 | 8,173 | 41.73 |
| Huon Valley East | 63.66 | 36.34 | 4,284 | 21.88 |
| Huon Valley West | 69.27 | 30.73 | 2,405 | 12.28 |
| Kingborough South | 47.84 | 52.16 | 1,342 | 6.85 |
| Other votes | 66.51 | 33.49 | 3,380 | 17.26 |