Incumbent MLC
Jim Wilkinson, since 1999. Previously Member for Queenborough 1995-1999.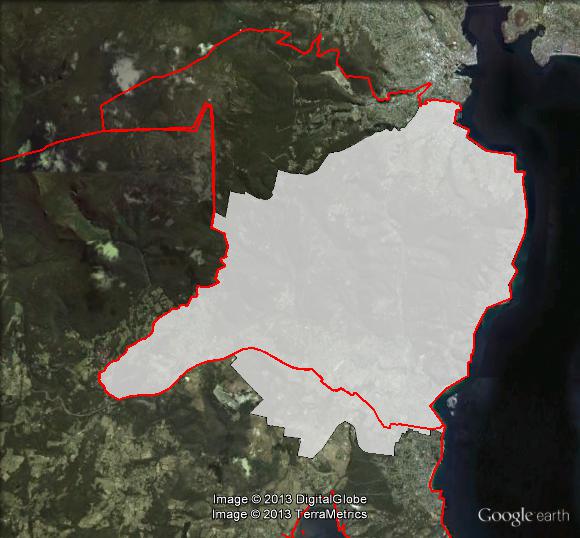 Geography
Nelson covers the southern fringe of the Hobart area and areas further south. Nelson covers Dynnyrne, Sandy Bay, Mount Nelson and Tolmans Hill in the City of Hobart, as well as Fern Tree, Taroona and Kingston in Kingborough council area.
Redistribution
The 2009 redistribution saw Nelson shift further south out of the Hobart area, losing the Cascades and South Hobart and gaining more of the area near Kingston in the south. The areas lost were particularly favourable to the Greens in 2007.
History
Nelson was first created at the 1999 redistribution. Jim Wilkinson, the independent member for Queensborough, was assigned to Nelson.
Wilkinson was re-elected in 2001 with 49% of the primary vote in a field of four candidates, and polled 58.6% on a two-candidate-preferred basis against Pru Bonham.
In 2007, Wilkinson only faced opposition from the Greens' Tom Nilsson. Wilkinson won with 61.6% of the vote.
Candidates
Tom Baxter (Greens)

– University lecturer

Helen Richardson – Organiser for the Australian Education Union
Jim Wilkinson – Sitting MLC
Hans Willink – Former Liberal Party member, standing in support of same-sex marriage.
Assessment
It is difficult to predict how results will fall in Legislative Council elections, which are dominated by independents and don't take place in the context of a statewide race or a contest for the Premier's position.
In recent times, conservatives in the Legislative Council have blocked same-sex marriage legislation and the forestry peace deal.
Wilkinson is likely to be re-elected, but his three opponents will be more difficult than the race in 2007. Richardson is running from the left, criticising recent decisions of the Legislative Council and promising to work as a full-time MLC. Richardson should benefit from votes from those unhappy with the current state of the upper house.
If the three opponents to Wilkinson swap preferences, it is not inconceivable that one of them could win, but Wilkinson is still the favourite to win.
2007 result
| | | | |
| --- | --- | --- | --- |
| Candidate | Party | Votes | % |
| Jim Wilkinson | IND | 11,232 | 61.60 |
| Tim Nilsson | GRN | 7,003 | 38.40 |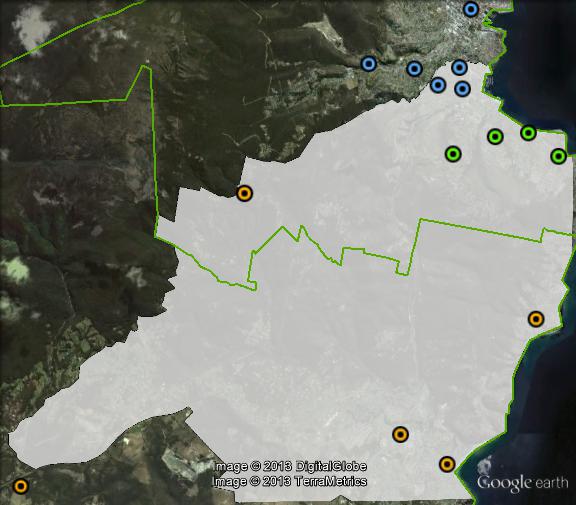 Booth breakdown
Booths in Nelson have been divided into three areas. Booths closest to the Hobart city centre were grouped as "north", while the others grouped as "central" and "south".
The table and map does not take into account the redistribution – booths at the northern end of the seat have been redistributed into Hobart, while more voters will have been added at the southern end.
In 2007, Wilkinson won a 68% majority in the centre, a 60% in the south and only 54.3% in the north.
| | | | | |
| --- | --- | --- | --- | --- |
| Voter group | GRN % | IND % | Total votes | % of votes |
| South | 39.96 | 60.04 | 5,691 | 31.21 |
| North | 45.68 | 54.32 | 4,947 | 27.13 |
| Central | 31.60 | 68.40 | 4,433 | 24.31 |
| Other votes | 33.75 | 66.25 | 3,164 | 17.35 |