MAORI 10.59% vs MANA
Incumbent MP
Te Ururoa Flavell, since 2005.
Geography
Bay of Plenty and other central parts of the North Island. Waiariki covers the towns of Tauranga, Rotorua, Whakatanee and Taupo.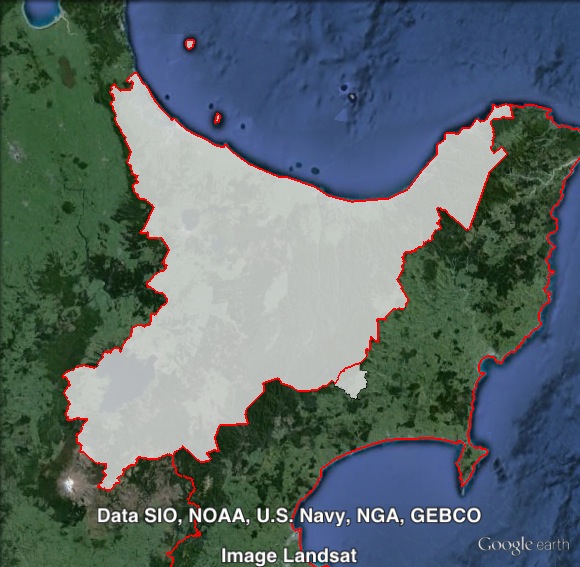 Redistribution
Waiariki expanded very slightly to take in the area around Tuai from Ikaroa-Rāwhiti. This area contains a very small number of Māori voters. This change was the only change to the Māori electoral boundaries in the most recent redistribution.
History
The electorate of Waiariki has existed since the 1999 election. It was created out of parts of Te Tai Rawhiti and Te Puku O Te Whenua, which had both been drawn for the 1996 election before the number of Māori electorates expanded from 5 to 6 in 1999.
Waiariki was won in 1999 by Labour's Mita Ririnui. Ririnui took on a ministerial role in 1999, serving as a minister until the defeat of the Labour government in 2008. Ririnui won a second term in Waiariki in 2002.
In 2005, Ririnui was defeated by Māori Party candidate Te Ururoa Flavell. Ririnui stayed in Parliament as a list MP, and was re-elected in 2008 before retiring in 2011.
In 2008, Flavell increased his margin from 15% to 36%.
In 2011, Flavell's margin crashed to 10.6% against the Mana Party's Annette Sykes, with Labour coming third with a reduced vote.
In 2013, Pita Sharples stepped down as male co-leader of the Māori Party, and Flavell was elected to the position.
Candidates
Te Ururoa Flavell (Māori #1), Member for Waiariki.
Pat Spellman (Independent Coalition #3)
Annette Sykes (Mana #3)
Rawiri Waititi (

Labour

)
Assessment
Māori Party co-leader Te Ururoa Flavell holds his seat with a strong margin, but his hold on the seat is certainly not safe.
The seat is the second-best electorate for the Mana Party, and Annette Sykes will be a serious challenge to Flavell's hold on the seat.
The Labour Party won a plurality of party votes in 2011, but with 18% less than in 2002 and 2005. Labour will be hoping to increase their party vote in the area.
2011 election results
Electorate Votes
Party Votes
Candidate
Party
Votes
%
Swing
Votes
%
Swing
Te Ururoa Flavell
Māori
7,651
43.05
-25.12
3,989
21.21
-14.05
Annette Sykes
Mana
5,768
32.45
+32.45
3,125
16.62
+16.62
Louis Te Kani

Labour

4,355
24.50
-7.33
6,591
35.05
-10.52
New Zealand First
2,058
10.94
+3.14

Green

1,663
8.84
+6.19

National

1,068
5.68
+0.18
Legalise Cannabis
201
1.07
+0.14
Conservative
57
0.30
+0.30
ACT
28
0.15
-0.07
United Future
22
0.12
-0.02
Alliance
2
0.01
-0.02
Libertarianz
2
0.01
-0.01
Democrats
1
0.01
0.00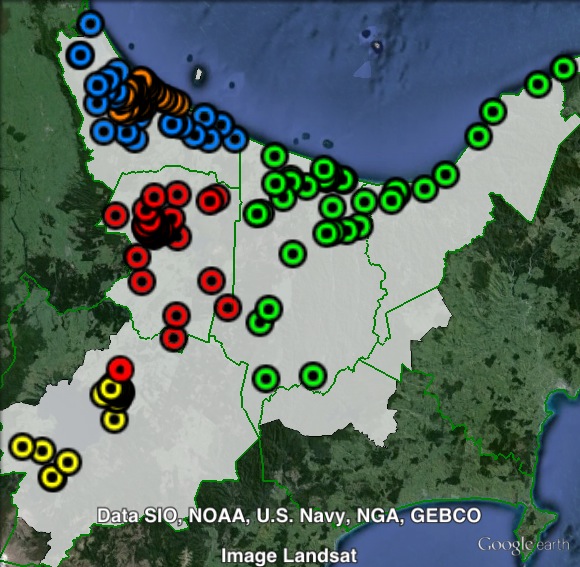 Booth breakdown
Booths in Waiariki have been divided into five areas. Four of these areas cover all of the polling places in a single council area: Bay of Plenty, Rotorua, Tauranga and Taupō. Polling places in Opotiki and Whakatane council areas have been grouped as 'East'.
The Māori Party won the electorate vote in four out of five areas, with a vote ranging from 43.7% in Rotorua to 52.9% in Taupō. In the east of the electorate, the Mana Party outpolled the Māori candidate 39.5%-37.9%. The Mana Party came second in Rotorua and Taupō, while Labour camesecond in Bay of Plenty and Tauranga.
The Labour Party polled the highest in the party vote in each area, with between 30.6% and 36.6%. The Māori Party polled second-highest in four areas, with Mana again outpolling Māori in the east.
Voter group
Electorate votes
Party votes
Total
% of votes
MAORI
MANA
LAB
LAB
MAORI
MANA
Rotorua
43.68
34.19
22.13
36.58
23.28
16.58
5,756
32.38
East
37.85
39.47
22.68
35.72
18.61
21.83
4,573
25.73
Tauranga
44.59
21.75
33.66
33.00
19.45
10.47
2,846
16.01
Taupō
52.89
25.47
21.64
32.51
26.50
15.12
1,382
7.78
Bay of Plenty
48.98
24.53
26.49
30.62
21.89
10.06
1,276
7.18
Other votes
40.24
36.63
23.13
36.43
19.93
18.60
1,941
10.92