NAT 34.54% vs LAB
Incumbent MP
Colin King, since 2005.
Other local MPs
Steffan Browning (Green), list MP since 2011.
Geography
Northern regions of the South Island. Kaikōura stretches from Marlborough Sound in the northeastern corner of the South Island, to the Ashley River in the south. A large proportion of the electorate's population lives in the town of Marlborough. The electorate covers all of Hurunui, Kaikoura and Marlborough council areas, and northeastern parts of Waimakariri council area.
Redistribution
No change.
History
The electorate of Kaikōura has existed since the 1996 election, and has always been held by the National Party. The seat mostly replaced Marlborough, which had existed from 1938 to 1996. In that time, Labour won the seat only four times, while National won the seat 16 times.
Doug Kidd won Marlborough in 1978, and was re-elected in Marlborough five times before the seat was abolished in 1996. He served as a minister in the Bolger National government in the early 1990s.
In 1996, Kidd won the enlarged seat of Kaikōura, which included most of Marlborough. He was elected Speaker of the House of Representatives after the 1996 election.
In 1999, Kidd chose not to run in Kaikōura and was elected as a National list MP. He retired in 2002.
In 1999, Kaikōura was won by the National Party's Lynda Scott. She was re-elected in 2002 and joined the National frontbench after the 2002 election. She retired in 2005.
Colin King won Kaikōura in 2005. He was re-elected in 2008 and 2011.
Three list MPs have run in Kaikōura since 1996. Marian Hobbs was elected on the Labour list in 1996 after running in Kaikōura. She won Wellington Central in 1999 and held it until her retirement in 2008.
Ian Ewen-Street was elected as a Green list MP in 1999 after running in Kaikōura, and won a second term in 2002. He retired in 2005.
Steffan Browning won a seat as a Green list MP in 2011 after running in Kaikōura.
Candidates
Sitting National MP Colin King lost National preselection for Kaikōura, so is not running for re-election.
Steffan Browning (Green #14), list MP since 2011.
Steve Campbell (New Zealand First #22)
Richard Evans (ACT #17)
Ted Howard (Money Free)
Howard Hudson (Conservative)
John McCaskey (Democrats #22)
Stuart Smith (National #62)
Glen Tomlinson (Ban 1080 #5)
Janette Walker (Labour #46)
Assessment
Kaikōura is a very safe National seat.
2011 election results
Electorate Votes
Party Votes
Candidate
Party
Votes
%
Swing
Votes
%
Swing
Colin King

National

19,961
60.25
+2.48
18,909
55.41
+3.57
Liz Collyns

Labour

8,516
25.70
-0.66
6,775
19.85
-8.33
Steffan Browning

Green

3,784
11.42
+3.42
3,786
11.09
+4.08
Richard Evans
ACT
457
1.38
+0.12
379
1.11
-1.98
John McCaskey
Democrats
283
0.85
+0.53
42
0.12
+0.04
Ian Hayes
Libertarianz
131
0.40
+0.40
23
0.07
+0.05
New Zealand First
2,236
6.55
+1.98
Conservative
1,296
3.80
+3.80
United Future
306
0.90
-0.03
Legalise Cannabis
165
0.48
+0.18
Māori
147
0.43
-0.13
Mana
45
0.13
+0.13
Alliance
19
0.06
0.00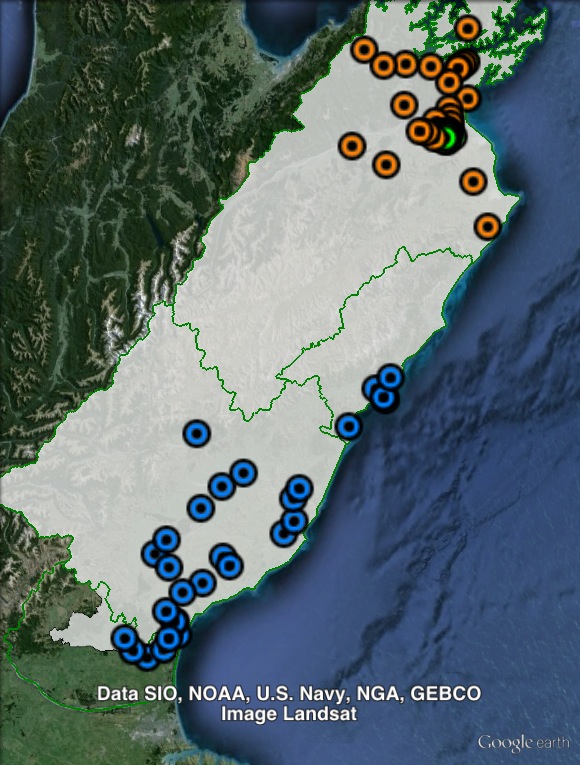 Booth breakdown
Booths in Kaikōura have been divided into three areas. Polling places in Hurunui, Kaikoura and Waimakariri council areas have been grouped together as 'south'. Those polling places in Marlborough has been split into two parts. Those polling places in the Marlborough urban area have been grouped as 'Marlborough', while rural polling places were grouped as 'north'.
The National vote was strongest in the south, and weakest in Marlborough. The National Party still won a majority of the electorate vote, and 49.7% of the party vote. The vote for Labour follows the opposite trend.
The Green Party came third, with a vote peaking at 11.7% of the party vote in the north, and dropping to 10.06% in Marlborough.
Voter group
Electorate votes
Party votes
Total
% of votes
NAT
LAB
GRN
NAT
LAB
GRN
NZF
Marlborough
53.22
34.35
9.93
49.69
25.90
10.06
7.29
10,878
32.83
South
69.27
16.85
11.26
62.43
14.28
10.69
5.56
7,960
24.03
North
59.91
24.59
12.77
55.54
17.99
11.62
7.12
7,575
22.86
Other votes
61.32
23.44
12.52
56.22
18.75
12.61
5.92
6,719
20.28