LAB 4.46% vs NAT
Incumbent MP
Megan Woods, since 2011.
Geography
Western suburbs of Christchurch. Wigram covers Addington, Avonhead, Hoon Hay, Hornby, Riccarton, Sockburn, Spreydon and Upper Riccarton.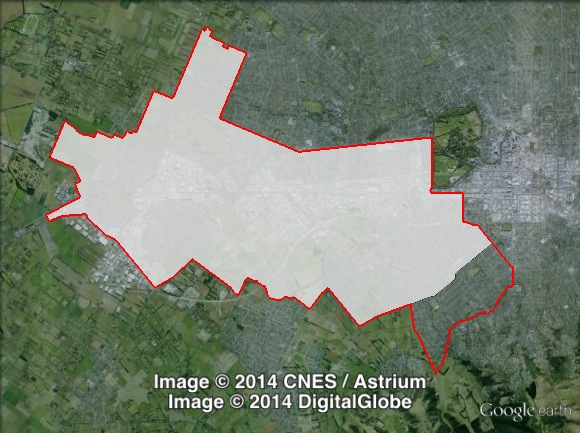 Redistribution
Wigram retained all of its 2011 territory, expanding to include Somerfield and remaining parts of Hoon Hay at the south-eastern corner of the electorate.
History
Wigram has existed as an electorate continuously since the 1996 election. A seat of the same name previously existed from 1969 to 1978. The seat was held in its first incarnation by Labour. Wigram was held from 1996 to 2011 by Jim Anderton, a centre-left MP who had previously held a seat in the area for Labour before leaving the party. The seat has been held by Labour since 2011.
Mick Connelly held electorates in western Christchurch from 1956 to 1984, which included a period holding Wigram from 1969 to 1978.
Jim Anderton won the electorate of Sydenham in 1984, which had always been held by Labour since 1946. Sydenham had been held by Labour Prime Minister Norman Kirk until his death in 1974, when he was succeeded by his son John Kirk.
The younger Kirk was planning to retire at the 1984 election, but opposed Jim Anderton's nomination as the Labour candidate. Kirk ran as an independent, losing to Anderton as the Labour candidate.
Anderton's positions on economic issues were out of step with the leadership of the new Labour government, who came to power in 1984, in particular Finance Minister Roger Douglas.
This reached a head in 1989, when Anderton broke with the Labour caucus in voting against legislation to privatise the Bank of New Zealand. Anderton was suspended from caucus, and Anderton announced the creation of the NewLabour Party in May 1989. Anderton won re-election in Sydenham at the 1990 election as the NewLabour candidate.
In 1991, Anderton's NewLabour Party merged with three other left-wing parties to form the Alliance, which Anderton led. Anderton was re-elected in Sydenham in 1993, while his party polled 18% but only won one other seat apart from Sydenham.
Anderton's seat of Sydenham was abolished for the 1996 election, and Wigram was created covering a similar area. Anderton won the seat in 1996. He won it at every election until his retirement in 2011.
Anderton's Alliance went into government after the 1999 election, with Anderton serving as Deputy Prime Minister in a Labour-led government.
In the lead-up to the 2002 election, the Alliance split, and Anderton and some of his allies left the party to form the Progressive Coalition.
Anderton was re-elected in Wigram as a Progressive, but their vote was much lower and only pulled in a single list MP.
Anderton won two further terms in Wigram in 2005 and 2008. At both elections, the Progressive vote was not high enough to bring in any list MPs to join Anderton, so he effectively sat as an independent in the Parliament.
Anderton continued to serve as a minister in the Labour-led government from 2002 to 2008, but no longer served as Deputy Prime Minister.
Jim Anderton retired at the 2011 election, and his Progressive Party did not run in the 2011 election.
In 2011, Labour candidate Megan Woods won Wigram. Woods was a former member of the Alliance and Progressive Party until she joined Labour in 2007, when she ran unsuccessfully for Mayor of Christchurch.
Candidates
Tubby Hansen (NZ Economic Euthenics Party)
Lois McClintock (Internet #24)
Mark Peters (Conservative)
Te Whe Phillips (Māori #23)
John Ring (Democrats #23)
Karl Varley (

National #67

)
Richard Wesley (

Green #33

)
Megan Woods (

Labour #20

), Member for Wigram.
Assessment
Wigram was always a solid centre-left electorate under Jim Anderton, but has become a lot more marginal under Megan Woods. After one term as the local member, Woods should benefit from an increased personal vote, but will have to reverse a medium-term trend towards the National Party in Wigram.
The Labour party vote in Wigram has dropped from 48% in 2005 to only 30.6% in 2011. While some of this vote has flowed to the Green Party (who increased their vote from 5.8% to 13.2%), the party has also benefited from the departure of the Progressive Party, who managed 6% of the party vote in 2005 and 2008 but have since been deregistered.
The National Party have benefited from a cumulative swing of over 15% of the party vote since 2005.
If Labour and the Greens hope to be in a position to form a government, they will be hoping to increase the combined centre-left vote from 43.8% closer to the 60% polled by Labour, Green and Progressive in 2005.
2011 election results
Electorate Votes
Party Votes
Candidate
Party
Votes
%
Swing
Redist
Votes
%
Swing
Redist
Megan Woods

Labour

14,080
45.11
+29.97
44.99
9,866
30.61
-9.58
31.36
Sam Collins

National

12,580
40.31
+9.65
40.53
14,357
44.55
+6.63
44.43
Richard Wesley

Green

2,423
7.76
+2.53
7.39
4,243
13.16
+6.22
12.31
Kevin Campbell
Alliance
793
2.54
+2.38
2.66
158
0.49
+0.3
0.51
Mark Peters
Conservative
785
2.52
+2.52
2.56
763
2.37
+2.37
2.41
Geoffrey McTague
Legalise Cannabis
337
1.08
+1.08
1.14
186
0.58
+0.15
0.63
Ian Gaskin
United Future
159
0.51
-0.13
0.53
251
0.78
-0.23
0.81
Tubby Hansen
Economic Euthenics
53
0.17
+0.09
0.19
New Zealand First
1,948
6.04
+3.05
6.14
ACT
202
0.63
-1.23
0.63
Māori
141
0.44
-0.13
0.42
Mana
66
0.20
+0.2
0.19
Libertarianz
33
0.10
+0.04
0.10
Democrats
16
0.05
+0.01
0.05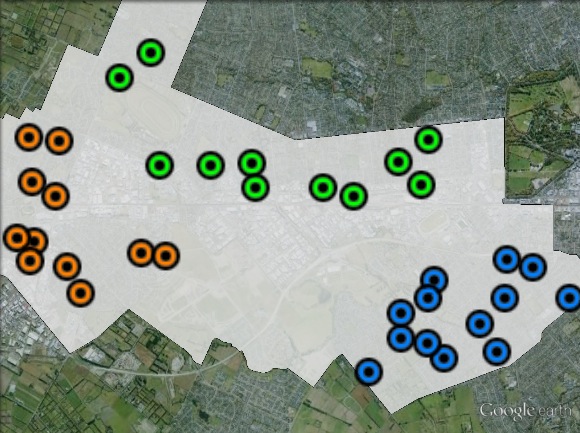 Booth breakdown
Booths in Wigram have been divided into three areas:
East – Addington, Hillmorton, Hoon Hay and Spreydon
North – Avonhead, Riccarton, Russley, Sockburn and Upper Riccarton
West – Hei Hei, Hornby and Wigram
Labour topped the electorate vote in the east and west – in both areas, Labour polled just over 50% of the electorate vote, with the National vote between 33.9% and 36.7%. In the north, the National Party topped the poll: 45% – 41%.
On the party vote, the National Party won in all three areas, with a margin ranging from 6.5% in the east to 19.9% in the north. The Green party vote ranged from 8.5% in the west to 14.6% in the east. The New Zealand First vote ranged from 6% in the east to 8.1% in the west.
Voter group
Electorate votes
Party votes
Total
% of votes
LAB
NAT
GRN
NAT
LAB
GRN
NZF
East
50.31
33.86
7.92
39.83
33.30
14.62
6.02
6,430
24.76
North
41.30
44.79
7.08
47.70
27.76
12.05
6.22
5,325
20.50
West
50.19
36.73
5.22
41.27
36.15
8.46
8.08
5,059
19.48
Other votes
40.53
44.85
8.39
47.35
29.54
12.93
5.16
9,160
35.27