NAT 3.02% vs LAB
Incumbent MP
Kate Wilkinson, since 2011. Previously list MP 2005-2011.
Other local MPs
Clayton Cosgrove (

Labour

), list MP since 2011. Previously Member for Waimakariri 1999-2011.
Richard Prosser (New Zealand First), list MP since 2011.
Geography
Canterbury and northern parts of Christchurch. The electorate covers most of Waimakariri district, excluding those areas north of the Ashley River. The electorate also includes some northern suburbs of Christchurch. The main population centres are Rangiora, Kaiapoi and Belfast.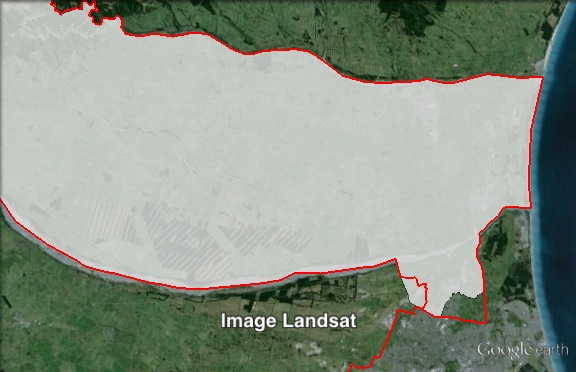 Redistribution
Waimakariri's southern boundary shifted, losing Redwood and Marshland to Christchurch Central and Christchurch East respectively, and gaining parts of Harewood from Selwyn. This change increased the National margin from 1.8% to 3%.
History
The electorate of Waimakariri  has existed since the redistribution in 1996, when the number of seats in New Zealand was cut significantly. The electorate was won by Labour from 1996 until 2008, and then won by National in 2011. The electorate is in part a successor of the former electorates of Rangiora and Christchurch North.
The electorate of Rangiora existed from 1963 to 1996 – and was only won by Labour at one election, in 1972. Otherwise the seat was always in National hands, most recently those of Jim Gerard, who won the seat in 1984.
The electorate of Christchurch North had existed from 1984 to 1996, and was preceded by the seat of Papanui from 1969 to 1984. Papanui was held by the National Party from 1969 to 1978, when Labour's Mike Moore won the seat. Moore moved to Christchurch North in 1984, and held it until 1996. Moore had previously served one term as the member for Auckland electorate of Eden from 1972 to 1975.
In 1996, the redistribution forced Labour's Mike Moore and National's Jim Gerard to both compete in Waimakariri. Moore was successful, and Gerard was elected on the party list. Gerard resigned from Parliament in 1997 to serve as High Commissioner to Canada. He later served as Mayor of Waimakariri from 2001 to 2007.
Moore had been appointed to the ministry after Labour won power in 1984. Moore was elected leader of the Labour Party, and thus Prime Minister, shortly before Labour lost power in 1990. He led Labour in opposition until shortly after the 1993 election, and continued on Labour's frontbench until 1999. He was appointed as Director-General of the World Trade Organisation in 1999, and retired from Waimakariri that year.
In addition to Gerard and Moore, the Alliance's John Wright ran in Waimakariri, and won a seat on the party's list. Wright held his seat for two terms, and failed to win re-election as the fourth candidate on the Progressive Coalition's list at the 2002 election.
In 1999, Clayton Cosgrove won Waimakariri for Labour. In addition to Wright, the New Zealand First candidate Ron Mark was re-elected as a list MP after winning a seat in 1996. Mark continued to run in Waimakariri until his defeat as a list MP in 2008, when New Zealand First failed to cross the threshold.
Cosgrove was re-elected in Waimakariri in 2002, 2005 and 2008, and served as a minister in the Labour government from 2005 to 2008.
At the 2005 election, National candidate Kate Wilkinson was elected as a list MP, and she was re-elected in 2008. In 2008, Cosgrove defeated Wilkinson by only 390 votes.
At the 2011 election, Wilkinson defeated Cosgrove by 642 votes, and Cosgrove was re-elected on the party list. New Zealand First candidate Richard Prosser was also elected on the party list.
Kate Wilkinson was first given a role as a minister in 2009. In 2012, she was forced to resign as Minister for Labour as a consequence of the 2010 Pike River mine disaster, but maintained her other portfolios until she was removed from the ministry in a 2013 reshuffle.
Candidates
Sitting electorate MP Kate Wilkinson is not running for re-election. No information on whether New Zealand First list MP Richard Prosser will run in Waimakariri.

Peter Adcock-White (Democrats #18)
Clayton Cosgrove (

Labour #8

), list MP.
Matt Doocey (

National #56

)
Reuben Hunt (

Green #37

)
Benjamin Price (Conservative)
Richard Prosser (New Zealand First #3)
Aroha Reriti-Crofts (Māori #12)
Assessment
Labour held Waimakariri throughout the years of Labour government, as well as two terms of National government, prior to losing the seat in 2011. With the sitting MP Wilkinson retiring after a rocky ministerial career, and Clayton Cosgrove attempting to win his seat back, Labour will be looking to win this seat as part of a push to return to government.
The National Party dominates the party vote in Waimakariri, winning 56.9% on the old boundaries and 57.6% on the new boundaries in 2011. Labour's party vote dropped by over 10% in 2011, after dropping by another 8% in 2008. This is the kind of seat where Labour will be looking to recover in the party vote if they are hoping to regain government.
2011 election results
Electorate Votes
Party Votes
Candidate
Party
Votes
%
Swing
Redist
Votes
%
Swing
Redist
Kate Wilkinson

National

16,787
47.28
+4.25
47.88
20,489
56.89
+7.45
57.57
Clayton Cosgrove

Labour

16,145
45.48
+1.39
44.86
8,431
23.41
-10.46
22.56
John Kelcher

Green

1,197
3.37
-0.01
3.38
3,050
8.47
+3.04
8.56
Tim de Vries
Conservative
785
2.21
+2.21
2.24
1,177
3.27
+3.27
3.33
Richard Prosser
New Zealand First
588
1.66
-1.46
1.64
2,131
5.92
+1.96
5.99
United Future
208
0.58
-0.33
0.57
ACT
195
0.54
-2.00
0.49
Legalise Cannabis
155
0.43
+0.10
0.44
Māori
93
0.26
-0.12
0.27
Mana
35
0.10
+0.10
0.09
Democrats
23
0.06
-0.02
0.08
Alliance
17
0.05
-0.06
0.04
Libertarianz
12
0.03
+0.01
0.02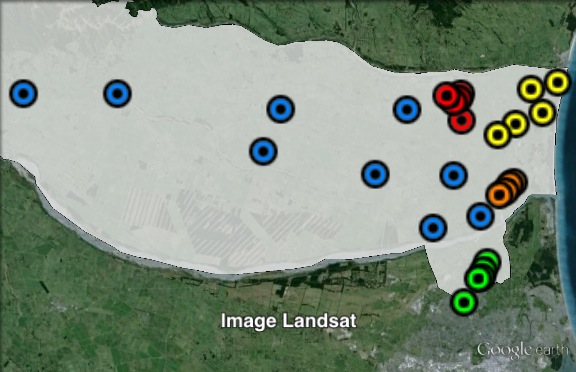 Booth breakdown
Booths in Waimkariri have been divided into five areas.
Polling places in Christchurch City have been grouped as 'Belfast'. The remainder of the electorate is in the Waimakariri council area. A number of these booths are either in the Rangiora town or in the Kaiapoi town. The remainder has been split between 'west', which covers most of the geographical spread of the electorate, or 'north-east', to cover those to the east of Rangiora.
National topped the poll in West, Belfast and Rangiora, ranging from 58.7% to 45.8%. Labour topped the poll with 63% in Kaiapoi and 48% in the north-east. In the party vote, National topped the poll in all five areas, with a majority in all areas except for Kaiapoi.
Voter group
Electorate votes
Party votes
Total
% of votes
NAT
LAB
NAT
LAB
GRN
Rangiora
45.78
45.62
56.13
22.76
8.16
5,883
19.47
West
58.72
33.95
64.64
14.76
10.02
5,511
18.24
Belfast
50.85
42.98
58.94
23.19
7.29
4,344
14.37
Kaiapoi
31.11
63.28
49.14
31.60
7.40
4,259
14.09
North-East
43.08
47.98
53.80
23.08
11.07
2,124
7.03
Other votes
50.52
42.24
58.46
22.50
8.49
8,101
26.80