NAT 55.77% vs LAB
Incumbent MP
Amy Adams, since 2008.
Geography
South Island. Selwyn covers rural areas immediately to the south and west of Christchurch. Selwyn covers less populated parts of Christchurch City, including the Banks Peninsula, as well as the entirety of the Selwyn council area, and a small part of the Ashburton council area.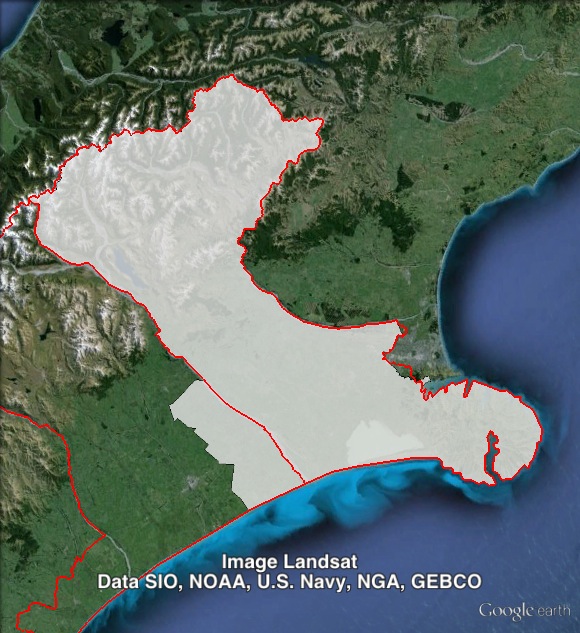 Redistribution
Selwyn previously did not contain any part of the Ashburton council area, but gained a small corner at the south-eastern edge of the seat from Rangitata. In exchange, Selwyn lost Halswell and other areas in the Christchurch area, to Port Hills and Waimakariri. This increased the National margin from 53.9% to 55.8%.
History
The electorate of Selwyn was first created in 1866. The seat has been abolished and restored three times, having ceased to exist from 1919 to 1946, from 1972 to 1978 and from 1996 to 2008.
Selwyn, and the other seats covering the same area, have been held by National since the 1940s, except for the Banks Peninsula which was paired with Labour-voting suburbs of Christchurch in the 2000s.
Selwyn was held from 1981 to 1994 by Ruth Richardson of the National Party.
Richardson was a prominent supporter of free market reforms within the National Party, and became Minister of Finance when National won power in 1990.
After the 1993 election, Richardson was removed as Finance Minister in 1993, and she resigned from Parliament in 1994.
Selwyn was won at the 1994 by-election by National candidate David Carter.
Selwyn was abolished at the 1996 election, with eastern parts going into Banks Peninsula, while western parts went into Rakaia.
Banks Peninsula was a much more marginal seat, including southern suburbs of Christchurch. It was won by David Carter in 1996, but in 1999 he lost to Labour's Ruth Dyson. Dyson held Banks Peninsula until 2008, when the seat was renamed Port Hills and retracted further into Christchurch.
The electorate of Ashburton had been renamed Rakaia in 1993, before shifting further into the Selwyn area in 1996. Ashburton/Rakaia had been held by Jenny Shipley since 1987. Jenny Shipley became Prime Minister in 1997, and held the seat until National lost power in 1999. She retired in 2002.
The National Party's Brian Connell won Rakaia in 2002, and held the seat until the 2008 election.
Selwyn was restored at the 2008 election. The National Party's Amy Adams won the restored seat, and was re-elected in 2011. Adams has served as a minister since the 2011 election.
Candidates
Amy Adams (National #15), Member for Selwyn.
Roger Clibborn (Conservative)
Gordon Dickson (Labour)
Sheryl Gardyne (Māori #22)
Paul Gilbert (ACT #27)
Peter Hill (Green #44)
Bill Woods (New Zealand First #31)
Assessment
Selwyn is the safest National seat in the country.
2011 election results
Electorate Votes
Party Votes
Candidate
Party
Votes
%
Swing
Redist
Votes
%
Swing
Redist
Amy Adams

National

24,963
69.14
+8.65
69.92
23,086
62.65
+7.74
62.93
Jo McLean

Labour

5,512
15.27
-14.54
14.15
5,942
16.12
-9.49
15.26
Eugenie Sage

Green

3,674
10.18
+10.18
10.44
4,215
11.44
+3.91
11.67
Bill Woods
New Zealand First
1,277
3.54
+3.54
3.64
1,750
4.75
+1.71
5.00
Wilton Gray
Conservative
677
1.88
+1.88
1.76
906
2.46
+2.46
2.46
ACT
0.04
336
0.91
-2.77
0.99
United Future
0.04
256
0.69
-0.45
0.68
Māori
137
0.37
-0.04
0.37
Legalise Cannabis
123
0.33
+0.07
0.38
Mana
52
0.14
+0.14
0.14
Alliance
24
0.07
+0.02
0.05
Democrats
13
0.04
+0.02
0.04
Libertarianz
11
0.03
+0.01
0.03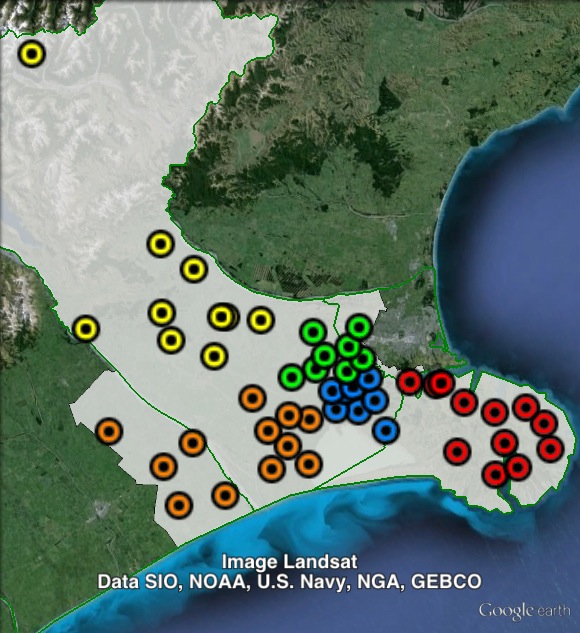 Booth breakdown
Booths in Selwyn have been divided into five groups. Polling places on the Banks Peninsula have been grouped as "Peninsula". Those polling places close to Christchurch have been grouped as "North Central" and "South Central", while the more rural western booths have been grouped as "North West" and "South West".
The National Party won large majorities in four of the five areas, with electorate vote majorities ranging from 69.8% in the North West to 74.2% in North Central, and party vote majorities ranging from 62.4% in North West to 67% in North Central.
The vote is quite different on the Banks Peninsula, where National won a slim majority – 53% of the electorate vote and 50.2% of the party vote.
The Labour vote is very low across Selwyn, ranging from 11.4% to 18.6%. While Labour's vote was highest on the Banks Peninsula, it was still quite low at 17-19%.
The Green Party came third, outpolling Labour in two areas. The Green Party narrowly outpolled Labour in South Central, with 12-14% of the vote.
On the Banks Peninsula, the Green Party polled a massive 24% of the party vote and 26% of the electorate vote, easily outpolling Labour.
Voter group
Electorate votes
Party votes
Total
% of votes
NAT
LAB
GRN
NAT
LAB
GRN
North Central
74.21
13.47
6.75
67.00
14.55
8.68
8,681
29.22
South West
72.06
15.04
7.57
63.52
15.45
8.74
3,977
13.39
South Central
70.53
11.44
12.69
62.79
13.39
13.86
3,594
12.10
North West
69.78
12.11
9.42
62.43
14.86
11.04
3,418
11.51
Peninsula
53.01
17.57
26.03
50.19
18.64
24.45
2,624
8.83
Other votes
69.52
15.53
10.17
62.65
15.88
11.48
7,410
24.95