NAT 14.44% vs LAB
Incumbent MP
Jonathan Young, since 2008.
Other local MPs
Andrew Little (Labour), list MP since 2011.
Geography
New Plymouth and surrounding areas at the western end of North Island, to the north and west of Mount Taranaki. The electorate covers western parts of the New Plymouth council area, including New Plymouth, Bell Block and Waitara, as well as northwestern parts of the South Taranaki council area.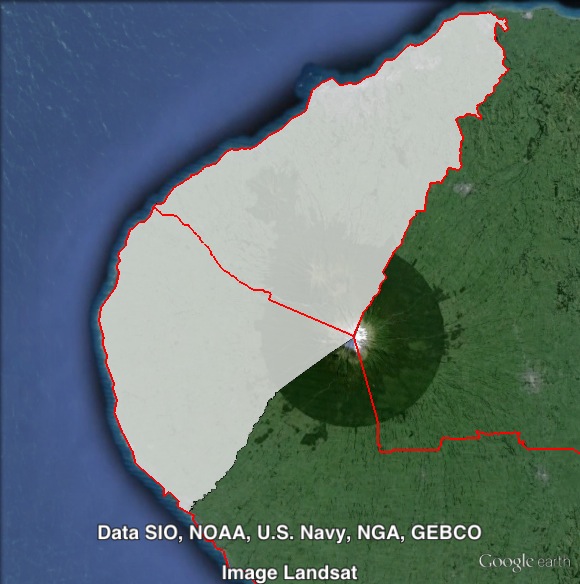 Redistribution
New Plymouth's southwestern boundary previously followed the New Plymouth council boundary, but expanded to include a small part of the South Taranaki council area. These changes increased the National margin from 12.9% to 14.4%.
History
The New Plymouth electorate existed from 1853 to 1896, and again continuously since 1928. New Plymouth has shifted back and forth between the major parties throughout the twentieth century.
Labour's Harry Duynhoven won New Plymouth off the National Party in 1987. He lost in 1990 to the National Party's John Armstrong, but won the seat back in 1993.
In 1996, the neighbouring seat of Taranaki was abolished, and National MP Roger Maxwell shifted to run in New Plymouth. Maxwell had held Taranaki since 1984. Maxwell lost, but retained a seat in Parliament on the National party list. Maxwell had served as a minister since 1990, but lost his ministerial position after the 1996 election. He retired in 1999.
Duynhoven was re-elected in New Plymouth in 1999, 2002 and 2005. He served as a minister in the Labour government.
In 2008, Duynhoven was defeated by National candidate Jonathan Young. Duynhoven did not stand as a party list candidate, and so didn't return to Parliament. He served as Mayor of New Plymouth from 2010 to 2013.
Jonathan Young had only defeated Duynhoven by 105 votes. In 2011, he defeated Labour candidate Andrew White by 12.9%. White was elected on the Labour party list.
Candidates
Jamie Dombroski (Legalise Cannabis #9)
James Gray (ACT #28)
Andrew Little (Labour #11), list MP.
Sarah Roberts (Green #51)
Angela Storr (Conservative)
Jonathan Young (National #38), Member for New Plymouth.
Assessment
New Plymouth was Labour-held until the defeat of the last Labour government in 2008, so despite a large 14.5% margin, it's the kind of seat that could be vulnerable if Labour is on track to win power nationally. Short of a strong national swing to Labour, however, New Plymouth is likely to stay with National.
2011 election results
Electorate Votes
Party Votes
Candidate
Party
Votes
%
Swing
Redist
Votes
%
Swing
Redist
Jonathan Young

National

17,644
53.31
+5.13
53.92
18,073
53.26
+2.79
53.57
Andrew Little

Labour

13,374
40.41
-7.47
39.48
8,761
25.82
-5.60
25.42
Geoff Steedman

Green

1,277
3.86
+3.86
4.01
3,276
9.65
+3.23
9.58
Jamie Dombroski
Legalise Cannabis
439
1.33
+1.33
1.27
178
0.52
+0.05
0.54
Rusty Kane
Independent
361
1.09
+1.09
1.05
New Zealand First
0.22
2,137
6.30
+2.25
6.41
Conservative
667
1.97
+1.97
1.93
ACT
0.03
347
1.02
-2.16
1.08
Māori
207
0.61
-0.14
0.62
United Future
154
0.45
-0.20
0.45
Mana
72
0.21
+0.21
0.22
Libertarianz
30
0.09
+0.01
0.08
Democrats
0.01
19
0.06
-0.07
0.07
Alliance
11
0.03
-0.06
0.03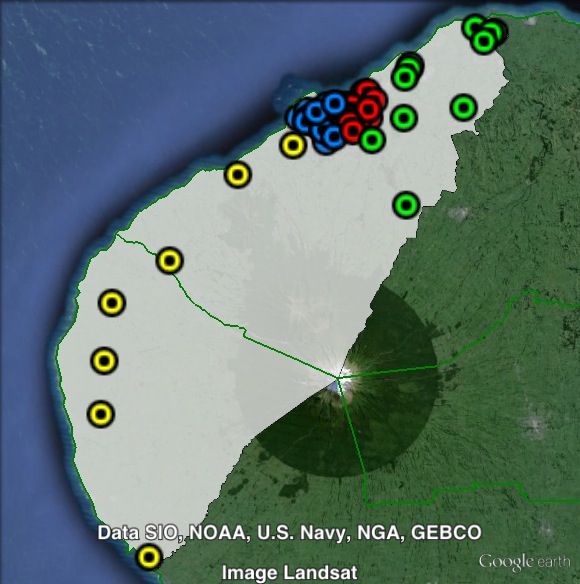 Booth breakdown
Booths in New Plymouth have been split into four areas. Most of the population of the electorate lives in the New Plymouth urban area. These polling places have been split into New Plymouth East and New Plymouth West. The remainder of the seat has been split between those polling places east of New Plymouth and those west of New Plymouth.
National won the electorate vote in all four areas, with a vote ranging from 48.5% in New Plymouth West to 63.2% in the west.
On the party vote, National again topped the vote, with a vote ranging from 49.3% in New Plymouth West to 60.1% in the west. Labour's party vote ranged from 15.1% in the west to 29.7% in New Plymouth West.
The Green Party came third, with a vote ranging from 6.5% in the east to 12.9% in the west. New Zealand First came fourth, and outpolled the Green Party in the east, with a vote ranging from 5.9% in New Plymouth East to 8.3% in the east.
Voter group
Electorate votes
Party votes
Total
% of votes
NAT
LAB
NAT
LAB
GRN
NZF
New Plymouth West
48.51
45.53
49.29
29.65
9.43
6.51
9,972
28.95
New Plymouth East
54.09
40.10
55.09
24.54
10.03
5.90
8,950
25.99
East
55.62
38.17
54.03
25.40
6.51
8.29
6,440
18.70
West
63.20
25.83
60.11
15.12
12.86
6.29
2,799
8.13
Other votes
56.42
36.45
54.78
24.57
10.83
5.12
6,282
18.24