LAB 10.59% vs NAT
Incumbent MP
Phil Goff, since 1999. Previously Member for Roskill 1981-1990, Member for Roskill 1993-1996, Member for New Lynn 1996-1999.
Other local MPs
Jackie Blue (National), list MP since 2005.
Julie Anne Genter (Green), list MP since 2011.
Geography
Central Auckland. Mount Roskill covers suburbs immediately to the south of the Auckland city centre, including Hillsborough, Lynfield, Mt Roskill, Royal Oak and Three Kings.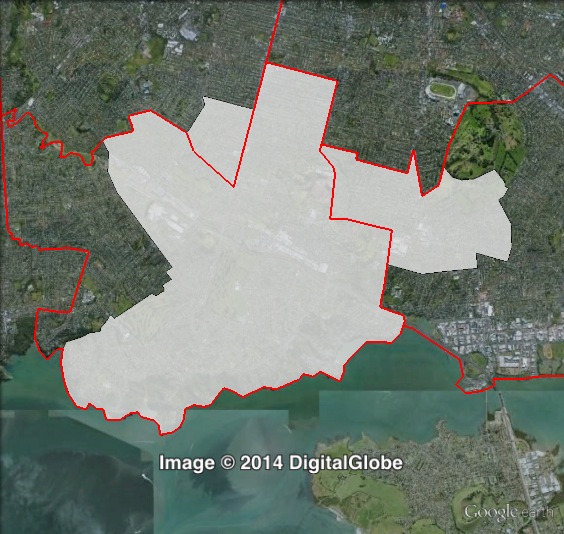 Redistribution
Mt Roskill shifted east and north, losing New Windsor on its western border to New Lynn, and gaining Royal Oak on its eastern border from Maungakiekie and a small area near Mount Roskill from Mount Albert to the north. These redistributions significantly weakened the Labour vote and strengthened the National vote, reducing the Labour margin from 23.2% to 10.6%. The Labour electorate vote dropped from 57.2% to 50.8%, and the National electorate vote increased from 33.9% to 40.2%.
History
Mount Roskill has existed as an electorate since 1999. The seat overlaps significantly with the seat of Roskill, that existed from 1918 until 1996. From 1996 to 1999 the seat was partly covered by New Lynn. Mount Roskill has always been held by Labour. Roskill was dominated by Labour from 1931 to 1996, with National winning three times in the 1940s and 1950s, and once in 1990.
Labour MP Arthur Faulkner held Mount Roskill from 1957 until his retirement in 1981. He served as Minister of Defence in the Labour government from 1972 to 1974.
Faulkner was replaced in Roskill in 1981 by Labour's Phil Goff. Goff served as a cabinet minister from 1984 to 1990, when Goff lost in Roskill and Labour lost power nationally.
National candidate Gilbert Myles defeated Goff in 1990. Myles ran in opposition to the Labour government's neoliberal reforms, but found that the National government largely continued that neoliberal agenda. He resigned from the National Party in 1991, and eventually joined New Zealand First before the 1993 election. Myles lost Roskill in 1993, but did briefly serve as a New Zealand First list MP in 1999.
Goff won Roskill back in 1993. Roskill was abolished in 1996, and largely merged into New Lynn, which had existed as a Labour seat since 1963. Goff ran and was elected in New Lynn.
Jonathan Hunt, who had held New Lynn since 1966, became a Labour list MP until retiring in 2005.
New Lynn was abolished in 1999 (it was restored in 2002), and Mount Roskill was created as a new electorate, and was won by Phil Goff.
Goff has been elected in Mount Roskill for five consecutive terms. Goff served as a senior minister in the Labour government from 1999 to 2008: first as Minister for Foreign Affairs, then as Minister for Defence.
After Labour lost power in 2008, Phil Goff was elected Leader of the Opposition. He led Labour to defeat at the 2011 election, and stepped down as Labour leader shortly afterwards.
Three list MPs have been elected after running in Mount Roskill. United Future candidate Bernie Ogilvy was elected as a list MP in 2002, and served one term in Parliament.
National candidate Jackie Blue was elected as a list MP in 2005, and re-elected in 2008 and 2011. Green candidate Julie Anne Genter was elected in 2011 after running in Mount Roskill.
Candidates
Mahesh Bindra (New Zealand First #11)
Barry Coates (Green #16)
Paul Davie (Conservative)
Phil Goff (Labour #16), Member for Mount Roskill.
John Minto (Mana #4)
Parmjeet Parmar (National #48)
Assessment
Mount Roskill is a strong Labour seat, but the changes in boundaries have weakened Labour and strengthened National. Despite these changes, the seat is likely to remain in Labour hands.
2011 election results
Electorate Votes
Party Votes
Candidate
Party
Votes
%
Swing
Redist
Votes
%
Swing
Redist
Phil Goff

Labour

17,906
57.15
+1.35
50.77
14,098
43.61
+0.97
37.55
Jackie Blue

National

10,635
33.94
-2.62
40.18
12,781
39.53
-2.56
44.27
Julie Anne Genter

Green

1,258
4.01
+0.76
4.80
2,351
7.27
+2.99
8.78
Feleti Key
Conservative
550
1.76
+1.76
1.70
783
2.42
+2.42
2.22
Mahesh Bindra
New Zealand First
468
1.49
+1.49
1.21
1,513
4.68
+1.88
4.36
Pratima Nand
ACT
240
0.77
-1.39
0.63
350
1.08
-2.34
1.25
Jasmin Hewlett
Legalise Cannabis
167
0.53
+0.53
0.38
108
0.33
+0.07
0.28
Bryan Mockridge
United Future
77
0.25
-0.39
0.20
125
0.39
-0.48
0.43
Patrick Brown
Communist
32
0.10
+0.10
0.08
Māori
124
0.38
-0.09
0.50
Mana
0.04
65
0.20
+0.20
0.25
Democrats
11
0.03
+0.01
0.03
Libertarianz
11
0.03
+0.01
0.03
Alliance
10
0.03
-0.04
0.04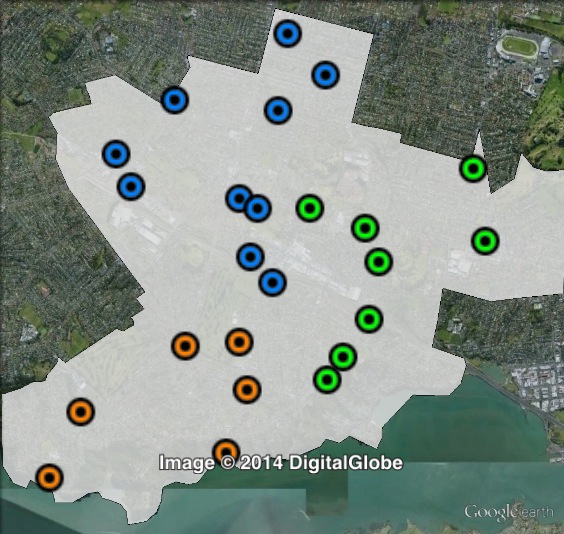 Booth breakdown
Booths in Mount Roskill have been divided into three areas: East, North and South.
The Labour Party won a majority of the electorate vote in the north and south, while National won a majority of electorate votes in the east.
On the party vote, the National Party won a majority in the east and a plurality in the south, while Labour won a plurality in the north.
The Green Party vote was much higher (9-10%) in the east and north than in the south (5.2%).
Voter group
Electorate votes
Party votes
Total
% of votes
LAB
NAT
GRN
NAT
LAB
GRN
NZF
East
39.22
51.94
4.93
51.94
28.08
9.77
4.76
6,933
25.98
North
59.94
30.30
5.27
37.76
44.27
9.56
3.53
6,912
25.90
South
53.23
39.45
2.92
46.21
38.73
5.18
4.82
5,486
20.56
Other votes
51.21
38.93
5.63
41.87
39.19
9.72
4.41
7,357
27.57