LAB 24.10% vs NAT
Incumbent MP
David Shearer, since 2009.
Other local MPs
David Clendon (Green), list MP since 2009.
Melissa Lee (National), list MP since 2008.
Geography
Central Auckland. Mount Albert covers suburbs immediately to the east of the Auckland city centre, including Grey Lynn, Kingsland, Mt Albert, Mt Eden, Newton, Point Chevalier, Sandringham, Western Springs and Westmere.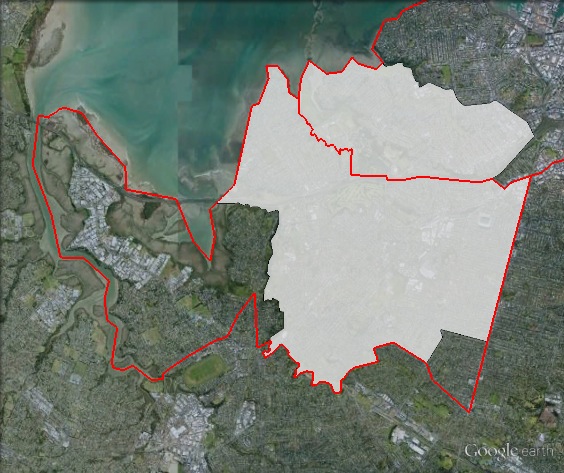 Redistribution
Mount Albert shifted east, towards the city centre. Mount Albert gained Grey Lynn and Westmere from Auckland Central, and lost parts of Avonbank and Waterview to the new electorate of Kelston. These changes cut the Labour margin from 31.7% to 24.1%.
History
The electorate of Mount Albert was created in 1946. The seat was abolished for one term from 1996 to 1999. The seat has always been held by Labour, with only four MPs holding the seat over that time.
Mount Albert was first won in 1946 by Arthur Shapton Richards. Richards had held the neighbouring seat of Roskill since 1931. He died a year after winning Mount Albert, in 1947.
The 1947 by-election was won by Warren Freer. Freer held Mount Albert for 34 years, until 1981.
Helen Clark won Mount Albert in 1981. Helen Clark became a cabinet minister in 1987, and Deputy Prime Minister in 1989. Labour lost power in 1990, and Clark moved to Opposition.
Clark served as Deputy Leader of the Opposition from 1990 to 1993, and shortly after Labour lost the 1993 election, she was elected Labour leader.
In 1996, Mount Albert was abolished and replaced by an expanded electorate of Owairaka. Clark won the new seat, but was not successful in leading Labour at the election.
In 1999, Mount Albert was restored, and again won by Clark. She also led Labour to victory at that election, becoming Prime Minister.
Clark was re-elected as both Prime Minister and Member for Mount Albert in 2002 and 2005.
In 2008, Labour lost power, and in 2009 Clark resigned as Member for Mount Albert.
The 2009 by-election was won by Labour candidate David Shearer.
At the 2011 election, two list MPs ran in Mount Albert, and were re-elected on the party list. National list MP Melissa Lee had been first elected in 2008, while Green list MP David Clendon had taken his seat in 2009.
David Shearer was re-elected in 2011, and shortly after that election he was elected leader of the Labour Party. Shearer resigned as Labour leader in August 2013.
Candidates
Joe Carolan (Mana #19)
Jeanette Elley (Green #19)
Tommy Fergusson (ACT #26)
Jeffrey Johnson (Conservative)
Melissa Lee (National #31), list MP.
David Shearer (Labour #13), Member for Mount Albert.
Anthony van den Heuvel (Human Rights Party)
Michael Wackrow (Independent)
Assessment
Mount Albert is a safe Labour seat.
2011 election results
Electorate Votes
Party Votes
Candidate
Party
Votes
%
Swing
Redist
Votes
%
Swing
Redist
David Shearer

Labour

18,716
59.19
-0.10
55.99
12,238
37.09
-5.51
32.46
Melissa Lee

National

8,695
27.50
-1.35
31.89
12,102
36.67
+1.01
38.15
David Clendon

Green

3,000
9.49
+3.55
8.99
5,660
17.15
+6.15
20.66
Frank Poching
Conservative
786
2.49
+2.49
1.81
532
1.61
+1.61
1.29
Stephen Boyle
ACT
425
1.34
-2.75
0.98
306
0.93
-2.58
0.87
New Zealand First
0.29
1,494
4.53
+1.85
3.79
Mana
191
0.58
+0.58
0.67
Māori
172
0.52
-0.26
0.85
Legalise Cannabis
135
0.41
+0.12
0.40
United Future
114
0.35
-0.32
0.35
Libertarianz
29
0.09
+0.04
0.12
Alliance
21
0.06
+0.01
0.04
Democrats
5
0.02
0.00
0.34
Human Rights
0.05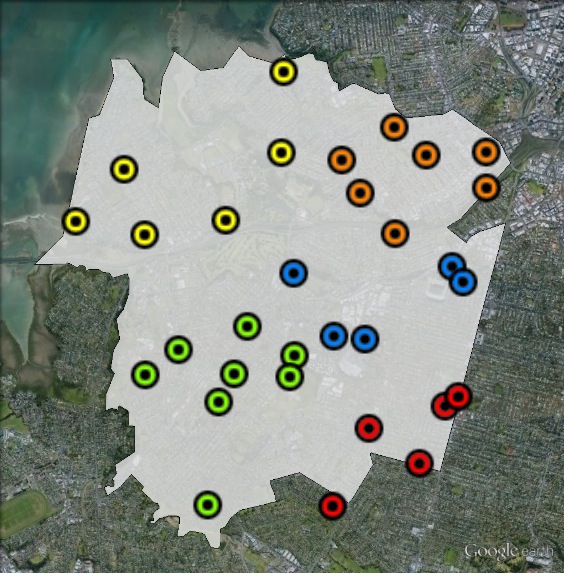 Booth breakdown
Booths in Mount Albert have been divided into five parts, along the lines of the key suburbs.
The Labour Party won a majority of the electorate vote in all five areas, ranging from 51.5% in Point Chevalier to 60.6% in Mt Eden.
The National Party topped the party vote, with a plurality in four out of five areas, ranging from 33.3% in Grey Lynn to 44.4% in Point Chevalier. In Mount Eden, Labour won a narrow plurality of the party vote.
The Green Party polled quite a high party vote, ranging from 15.3% in Mt Eden to 26.8% in Grey Lynn.
Voter group
Electorate votes
Party votes
Total
% of votes
LAB
NAT
GRN
NAT
LAB
GRN
Mt Albert
60.12
27.82
7.47
39.52
35.73
15.47
6,775
19.11
Grey Lynn
57.25
34.23
6.79
33.33
32.51
26.81
5,431
15.32
Point Chevalier
51.50
38.39
7.57
44.42
28.15
19.17
5,272
14.87
Kingsland
56.53
27.91
12.06
37.44
31.73
23.24
4,196
11.84
Mt Eden
60.55
27.71
7.92
37.61
39.25
15.30
3,825
10.79
Other votes
52.89
33.22
11.10
37.10
30.33
22.52
9,947
28.06