LAB 36.41% vs NAT
Incumbent MP
Louisa Wall, since 2011. Previously list MP 2008, list MP 2011.
Other local MPs
Cam Calder (National), list MP since 2009.
Geography
South-eastern Auckland. The electorate covers the suburbs of Manurewa, Manukau and Weymouth.
Redistribution
No change.
History
The electorate of Manurewa has existed since 1963. Apart from the 1975 election, the seat has always been won by Labour candidates.
In 1978, Labour's Roger Douglas won the seat off National MP Merv Wellington. Douglas had held Manukau from 1969 to 1978, but that seat was abolished in 1978.
Douglas held Manurewa for four terms until 1990. Douglas served as Minister for Finance from 1984 to 1988, and was primarily responsible for the radical neoliberal 'Rogernomics' reform agenda pushed by the Labour government.
Douglas resigned as Finance Minister in 1988 due to conflict with the Labour Prime Minister, David Lange. He briefly served as a minister under Lange's successor, but retired at the 1990 election. He went on to found the ACT party and briefly serve in Parliament again as a list MP from 2008 to 2011.
Labour's George Hawkins won Manurewa in 1990. He was re-elected in Manurewa in 1993, 1996, 1999, 2002, 2005 and 2008, and retired in 2011.
National candidate Cam Calder ran in Manurewa in 2008, and narrowly missed out on a list seat. He filled a vacancy as a National list MP in 2009, and was elected to a full term in 2011.
Labour's Louisa Wall ran for Manurewa in 2011. Wall, a former national representative in women's Rugby and Netball, had first run unsuccessfully for a Labour list seat in 2005. She filled a vacancy in Parliament as a Labour list MP shortly before the 2008 election, but missed out on re-election. In 2011, she again filled a vacancy in Parliament as a Labour list MP just before the election.
Wall was elected in Manurewa in 2011. In 2012, Wall introduced legislation to legalise same-sex marriage in New Zealand. The law was passed in 2013.
Candidates
National list MP Cam Calder, who ran in Manurewa in 2008 and 2011, is not running for re-election.
Raewyn Bhana (Māori #10)
Simeon Brown (National #64)
Yvonne Dainty (Mana #32)
John Hall (New Zealand First #27)
Elliot Ikilei (Conservative #20)
Trish Tupou (Green #59)
Louisa Wall (Labour #12), Member for Manurewa.
Assessment
Manurewa is a very safe Labour seat.
2011 election results
Electorate Votes
Party Votes
Candidate
Party
Votes
%
Swing
Votes
%
Swing
Louisa Wall

Labour

14,961
63.27
+9.31
14,517
57.43
+5.21
Cam Calder

National

6,351
26.86
-0.24
6,606
26.13
-4.20
John Hall
New Zealand First
1,122
4.74
+1.92
1,861
7.36
+2.83
Richard Addis
Conservative
636
2.69
+2.69
572
2.26
+2.26
Richard Cooper
Mana
387
1.64
+1.64
215
0.85
+0.85
David Peterson
ACT
189
0.80
-2.71
153
0.61
-1.81

Green

995
3.94
+1.69
Māori
163
0.64
-0.62
Legalise Cannabis
101
0.40
+0.05
United Future
56
0.22
-0.43
Alliance
22
0.09
+0.07
Libertarianz
13
0.05
+0.02
Democrats
3
0.01
0.00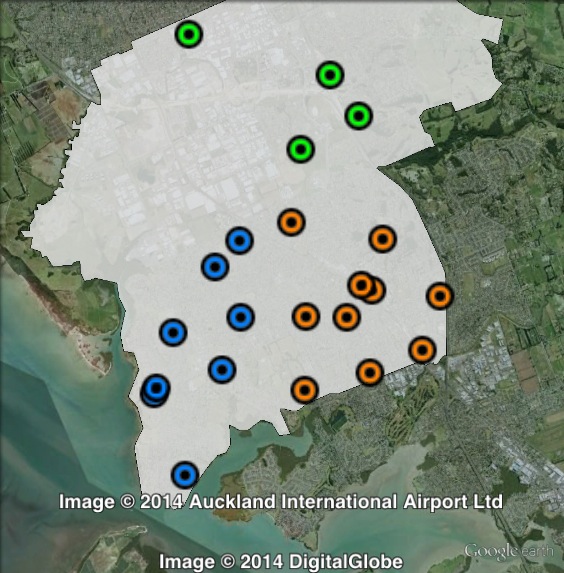 Booth breakdown
Booths in Manurewa have been divided into East, North and West. The 'North' area covers polling places in Papatoetoe and Manukau. All polling places in the East are in the suburb of Manurewa, as are most of the booths in the West. One polling place in West is in the Weymouth suburb.
Labour won a majority of the electorate votes in all three areas, winning smaller 54-57% majorities in the East and North, and a huge 73% vote in the West. The National electorate vote in the West (17.4%) is less than half that in the North (37.4%), with the East (32.2%) in the middle.
Labour won a large 67% party vote in the West. In the East and the North, Labour won a large plurality, with 47.1% in the North and 49.4% in the East.
New Zealand First came third, with a party vote ranging from 6.7% in the North to 8.7% in the East.
Voter group
Electorate votes
Party votes
Total
% of votes
LAB
NAT
LAB
NAT
NZF
East
56.64
32.19
49.41
31.42
8.74
6,453
27.29
West
73.03
17.44
66.99
17.24
7.97
5,722
24.20
North
54.03
37.41
47.12
37.81
6.66
4,092
17.31
Other votes
66.62
23.65
62.28
22.30
6.21
7,379
31.21