NAT 40.07% vs LAB
Incumbent MP
Gerry Brownlee, since 1996.
Other local MPs
Kennedy Graham (Green), list MP since 2008.
Geography
North-western suburbs of Christchurch. Ilam covers the suburbs of Avondale, Bishopdale, Brynwr, Burnside, Fendalton, Ilam, Merivale and Papanui.
Redistribution
No change.
History
Ilam has existed since 1996. It largely replaced Fendalton, which had existed for all but nine years from 1946 to 1996. In all of that time, both Fendalton and Ilam have always been won by the National Party.
Gerry Brownlee won Ilam in 1996. Brownlee has been re-elected in Ilam five more times.
Brownlee served as deputy leader of the National Party from 2004 to 2006. He has served as a minister in the National government since 2008.
Two other candidates have run in Ilam and then won a seat as a list MP. Marc Alexander was elected as a United Future list MP in 2002, and served one term. He ran for the National Party in 2008.
Kennedy Graham ran in Ilam in 2008 and 2011, and was elected as a Green Party list MP at both elections.
Candidates
Assessment
Ilam is a very safe National seat.
2011 election results
Electorate Votes
Party Votes
Candidate
Party
Votes
%
Swing
Votes
%
Swing
Gerry Brownlee

National

20,070
60.40
+3.51
19,934
58.34
+5.52
John Parsons

Labour

6,758
20.34
-3.78
6,552
19.18
-8.31
Kennedy Graham

Green

5,099
15.35
+3.10
4,586
13.42
+5.22
Roger Larkins
Conservative
767
2.31
+2.31
714
2.09
+2.09
Vanessa Roberts
United Future
280
0.84
-0.39
247
0.72
-0.67
Gareth Veale
ACT
252
0.76
-1.38
394
1.15
-2.69
New Zealand First
1,350
3.95
+1.54
Māori
171
0.50
-0.03
Legalise Cannabis
106
0.31
-0.01
Mana
53
0.16
+0.16
Libertarianz
29
0.08
+0.03
Alliance
17
0.05
-0.04
Democrats
16
0.05
+0.03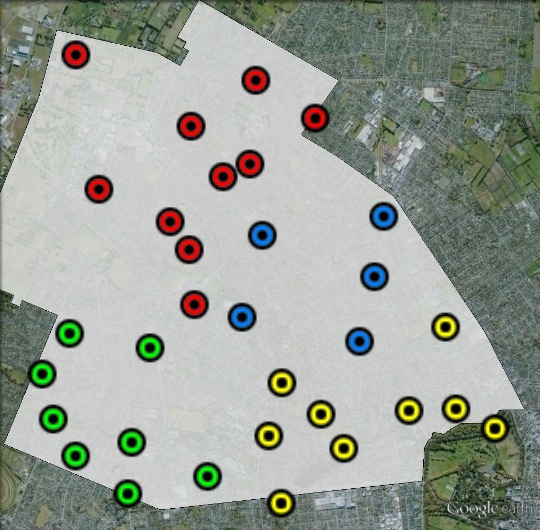 Booth breakdown
Booths in Ilam have been divided into four parts: north-east, north-west, south-east and south-west.
The National Party won a majority of both electorate and party votes in all four areas. The National vote is lowest in the north-west and highest in the south-east, which is the only area where the National Party polled over 60% (and close to 70%).
The Labour Party polled over 20% of the electorate vote in three areas, and over 20% of the party vote in two areas and just under 20% in a third. The Labour vote is much lower in the south-east, around 11-12%.
The Green Party's vote ranged from 16% of the party vote (and 17.8% of the electorate vote) in the north-west to 11% of the party vote and 12% of the electorate vote in the north-east. The Green Party outpolled the Labour Party in the south-east.
Voter group
Electorate votes
Party votes
Total
% of votes
NAT
LAB
GRN
NAT
LAB
GRN
North-East
57.10
26.27
12.11
54.79
23.28
11.27
7,259
21.85
South-West
58.38
20.73
16.47
56.26
19.66
14.49
6,552
19.72
South-East
69.98
11.62
15.26
68.84
11.89
11.94
5,819
17.51
North-West
55.40
23.09
17.83
52.98
22.59
15.89
4,105
12.35
Other votes
60.63
19.69
16.03
58.42
18.68
14.12
9,491
28.56