LAB 9.12% vs NAT
Incumbent MP
David Clark, since 2011.
Other local MPs
Metiria Turei (

Green

), since 2002.
Michael Woodhouse (

National

), since 2008.
Geography
Northern suburbs of Dunedin, and rural areas to the north of Dunedin urban area, including Port Chalmers. Most of the electorate lies within the Dunedin council area, as well as a small part of Waitaki council area.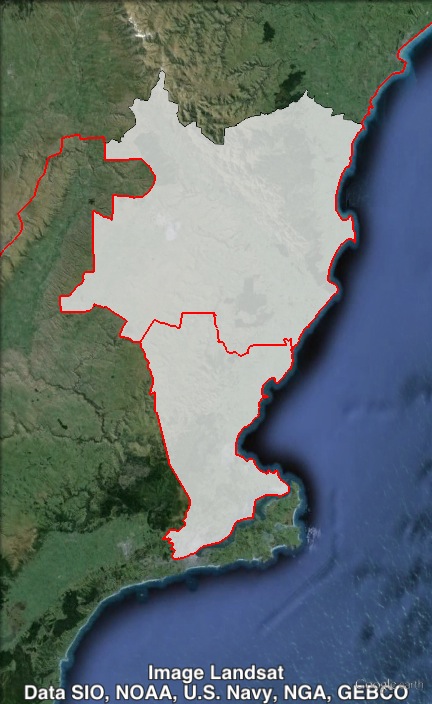 Redistribution
Dunedin North maintained its southern and western boundaries, and expanded to the north. The previous northern boundary aligned with Dunedin council area. The Labour margin was reduced from 11.9% to 9.1%.
History
The northern Dunedin electorate has existed continuously since 1905. In the last 100 years, Labour has only failed to win the seat on two occasions: in 1925 and 1975.
Labour's Pete Hodgson won Dunedin North in 1990. Hodgson was re-elected in 1993, 1996, 1999, 2002, 2005 and 2008. Hodgson served as a minister from 1999 to 2008.
In 1999, National candidate Katherine Rich was elected on the party list. Rich was re-elected to the party list in 2002 and 2005, standing in Dunedin North at both elections.
At the 2008 election, both the second- and third-placed candidates won spots on the party list. National candidate Michael Woodhouse was elected to a first term as a list MP. Green list MP Metiria Turei was elected to a third term in Parliament, after previously running in Tāmaki Makaurau and Te Tai Tonga.
In addition, ACT candidate Hilary Calvert filled a vacancy in Parliament in 2010, but did not run in 2011.
Woodhouse and Turei were both re-elected in 2011 after running in Dunedin North. Woodhouse has served as a minister in the National-led government since 2013. Turei has served as Green Party co-leader since 2009.
In 2011, Pete Hodgson retired, and Dunedin North was won by Labour's David Clark, with Woodhouse again coming second and Turei coming third.
Candidates
David Clark (Labour #26), Member for Dunedin North.
Jonathan Daley (Conservative)
Adrian Graamans (Independent)
Abe Gray (Legalise Cannabis #2)
Stan Lusby (Independent)
Miriam Mowat (Democrats #24)
Robert Stewart (Internet #26)
Metiria Turei (Green #1), list MP.
Michael Woodhouse (National #20), list MP.
Assessment
Dunedin North is held by the Labour Party by 9.1%, which is probably enough to ensure David Clark's safe hold on the seat.
On the party vote, Labour and National are about even in the electorate, but overall the centre-left dominates the electorate thanks to a massive 23.4% vote for the Green Party, whose co-leader Metiria Turei has run in Dunedin North at the last two elections.
2011 election results
Electorate Votes
Party Votes
Candidate
Party
Votes
%
Swing
Redist
Votes
%
Swing
Redist
David Clark

Labour

12,976
44.25
-8.37
43.12
10,127
33.80
-10.44
33.02
Michael Woodhouse

National

9,487
32.35
+1.71
33.99
9,707
32.39
+3.04
33.61
Metiria Turei

Green

5,721
19.51
+8.42
18.97
7,010
23.39
+7.58
22.78
Julian Crawford
Legalise Cannabis
398
1.36
-0.13
1.28
172
0.57
+0.14
0.56
Victor Billot
Alliance
210
0.72
-0.66
0.68
50
0.17
-0.15
0.16
Jeremy Noble
Democrats
196
0.67
+0.35
0.65
62
0.21
+0.10
0.21
Peter George
United Future
176
0.60
-0.10
0.57
183
0.61
-0.33
0.61
Guy McCallum
ACT
159
0.54
-1.22
0.54
218
0.73
-1.54
0.80
New Zealand First
1,706
5.69
+2.27
5.72
Conservative
0.10
405
1.35
+1.35
1.45
Mana
181
0.60
+0.60
0.60
Māori
126
0.42
-0.28
0.40
Libertarianz
18
0.06
+0.03
0.06
Independent
0.10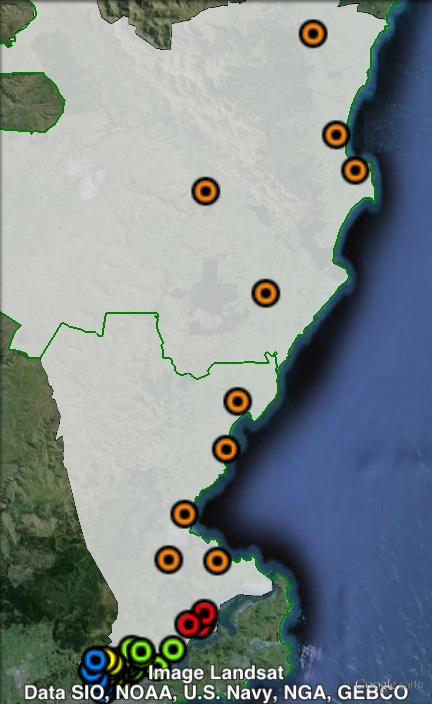 Booth breakdown
Booths in Dunedin North have been divided into five areas.
Three of these areas are in the Dunedin urban area, covering central, east and west parts of the suburbs in this electorate.
To the north-east of Dunedin is the town of Port Chalmers. The remainder of booths north of Port Chalmers have been grouped as 'North'.
Labour won the electorate vote in three out of five areas. Labour won a 55% majority in Port Chalmers, and 47-49% in Dunedin East and Dunedin West.
National won 48% in the north, giving them a 16% margin. National also narrowly outpolled Labour in the central suburbs of Dunedin.
Labour and National won the same areas on the party vote. The Green Party won a large proportion of the party vote, ranging from 14.3% in Dunedin West to 27.9% in Dunedin East. The Green Party outpolled National in Dunedin East and Port Chalmers.
Voter group
Electorate votes
Party votes
Total
% of votes
LAB
NAT
GRN
LAB
NAT
GRN
Dunedin Central
40.39
40.44
16.17
30.11
40.31
20.44
7,064
22.79
Dunedin East
47.25
25.86
22.83
35.01
26.53
27.89
6,863
22.14
Dunedin West
48.95
32.97
14.08
41.34
32.18
14.31
4,780
15.42
North
32.19
48.25
15.42
22.78
44.24
19.60
2,970
9.58
Port Chalmers
55.43
19.88
19.88
43.43
18.65
25.66
1,564
5.05
Other votes
40.04
33.32
22.31
30.77
33.59
26.09
7,758
25.03