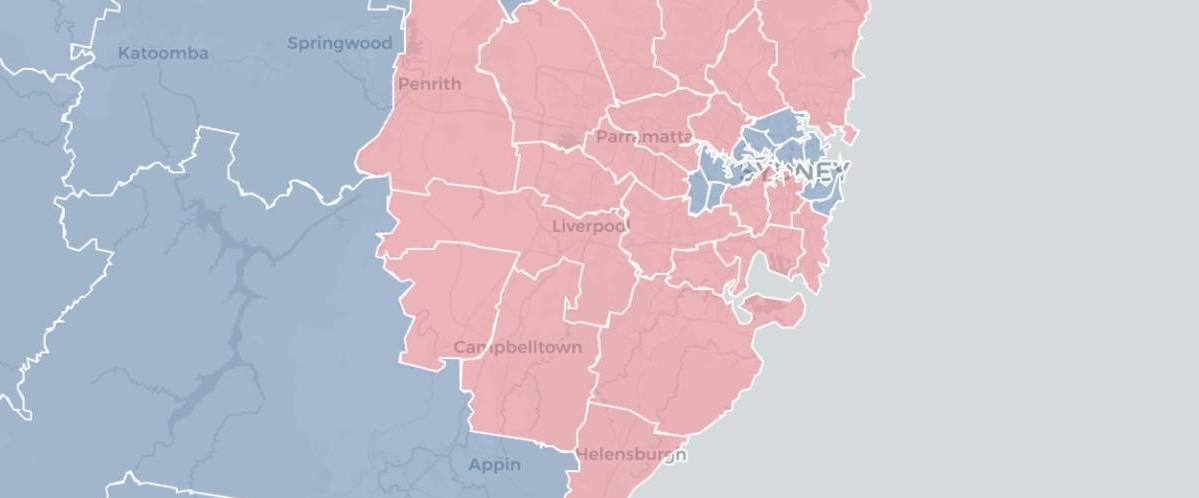 Voters in New South Wales will go to the polls on December 4 to elect their local councils for the next three years.
The previous council elections were due in September 2016, but were split into two rounds due to the process of council amalgamations, with those councils that survived amalgamation or were amalgamated facing the voters in September 2017. You can read the Tally Room guides to the 2016 election and 2017 election.
This election was originally scheduled for September 2020, but was delayed due to the COVID-19 pandemic. The election was then scheduled for September 2021, but was delayed until December 2021 due to the current outbreak in New South Wales.
This guide will not cover all 128 local government areas in New South Wales: instead it is focused on the 25 most populous councils. These are the only councils in New South Wales with a total population of 100,000 or more people.
23 of these councils were profiled in 2016 or 2017. The only exceptions are Shoalhaven and Camden, which have crossed the 100,000-resident threshold in the last five years.
There are approximately 5.2 million people living in these 25 council areas, as of 2019. That equates to 64.9% of the NSW population. There are 3.37 million voters enrolled in these local government areas as of April 2021, which is 62.8% of the total NSW electorate.
These guides feature maps and tables showing the results of the last election, a history of each local council, information about ward boundaries, lists of incumbent councillors and information about candidates running in this year's election. There are also comment sections where you can discuss each council election. If you find errors or information in need of an update, you can contact me or post a comment.
There is a lot more to say about the local government elections, looking at trends beyond a single local government area. You can keep track of all my blog posts on this topic using this tag.
I should note that Central Coast Council's election has been postponed until September 2022. I have left up the guide for information purposes, and will repurpose it for a new guide when the election rolls around.
This guide has been a tremendous effort and I have only had the time to work on it thanks to the support of donors via Patreon. If you find this guide useful please consider signing up for as little as $5 per month.
This map shows the councils which have been profiled in red. You can click on a council to find the link to the profile, along with some other information.