Today's Australian carries an article reporting on fake how-to-vote cards handed out by a "Kristy Burchert"  in Indooroopilly calling Greens MP Ronan Lee a "turncoat" and asking voters to "Just Vote 1". I reported on the flier yesterday morning while voting was going on, and I've now got my hands on some details which add credibility to the argument that the flier was distributed as part of the Liberal campaign.
I've uploaded a PDF version of the flyer. Below I have included photos demonstrating links between the flyer and the Liberal National Party.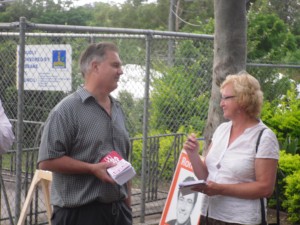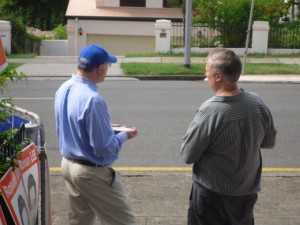 Make of this what you will.