I spent last night attending a candidates' forum in western Brisbane electorate of Moggill. An unusual choice, certainly, considering it is the only notional LNP seat in the entire Brisbane area, but that's where I ended up.
On a map, Moggill appears as the largest Brisbane seat by far, however this includes large swathes of land with little or no residents, meaning that most of the voters live in the southeastern corner of the electorate, close to Indooroopilly.
The seat is held by Dr Bruce Flegg, who was first elected in 2004 and led a generally disastrous campaign for the Liberals at the 2006 election as Liberal leader. Dr Flegg has raised the ire of many local Liberals, but was protected from a preselection challenge by the LNP merger, which guaranteed the preselections of all sitting LNP MPs.
The crowd last night may have been dominated by local environmentalists, but it appeared to me that both local environmental groups and many local Liberals are now seriously offside from Flegg, and a serious campaign could knock him off.
But that's not gonna happen this time. The ALP candidate appears to have given up, unsurprising considering their fears for supposedly-safe Brisbane seats, and he didn't turn up last night. The Greens are focusing energy on the seat, but nowhere near enough to present themselves as the clear alternative to Flegg. And the independent Barry Searle, despite the appearance of an attack leaflet from Liberals criticising his position on roads, is unlikely to make much of an impact.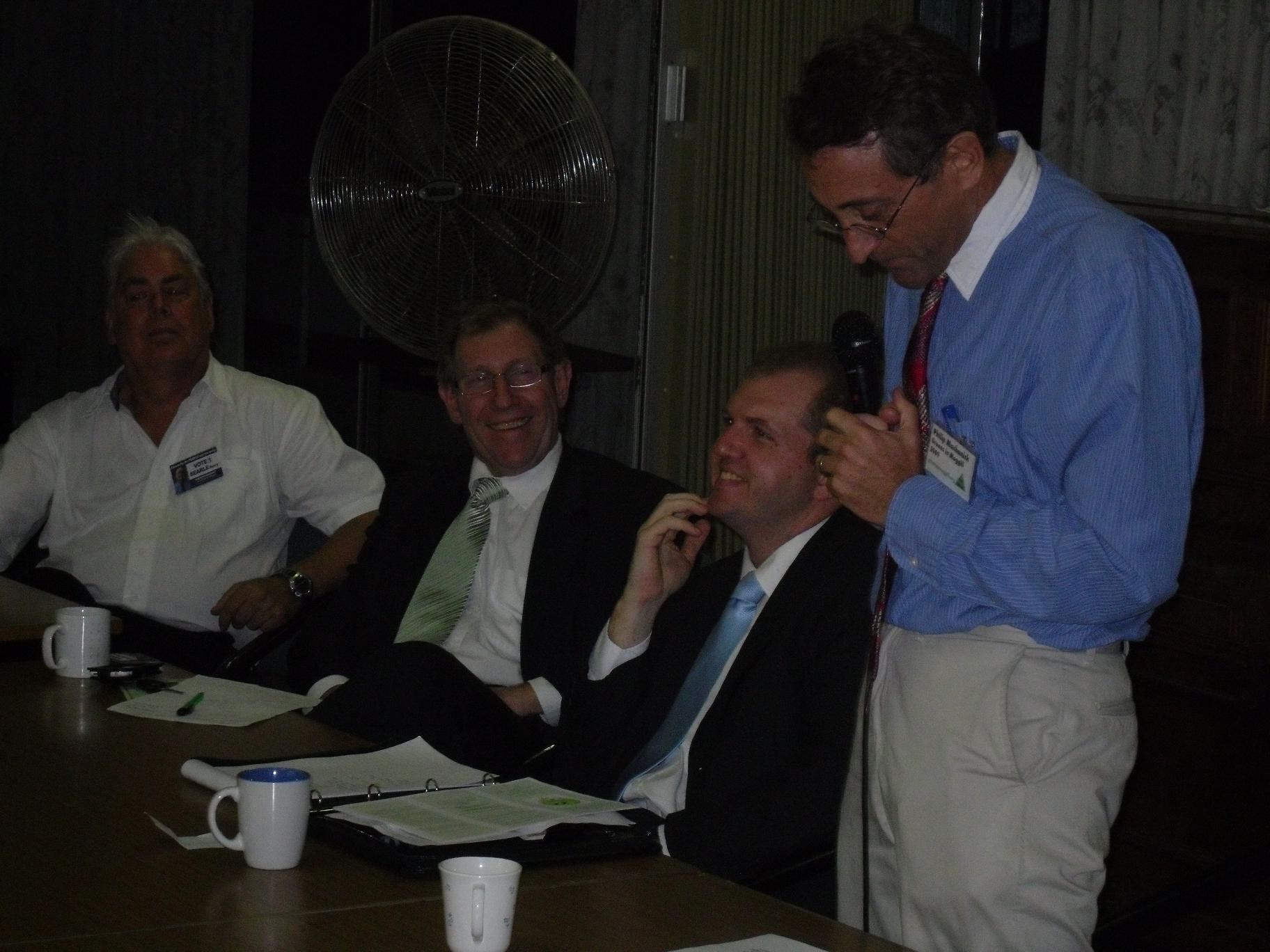 While this seat won't be going anywhere on Saturday, it's one worth watching in future elections if the Greens can manage to strengthen in inner Brisbane.