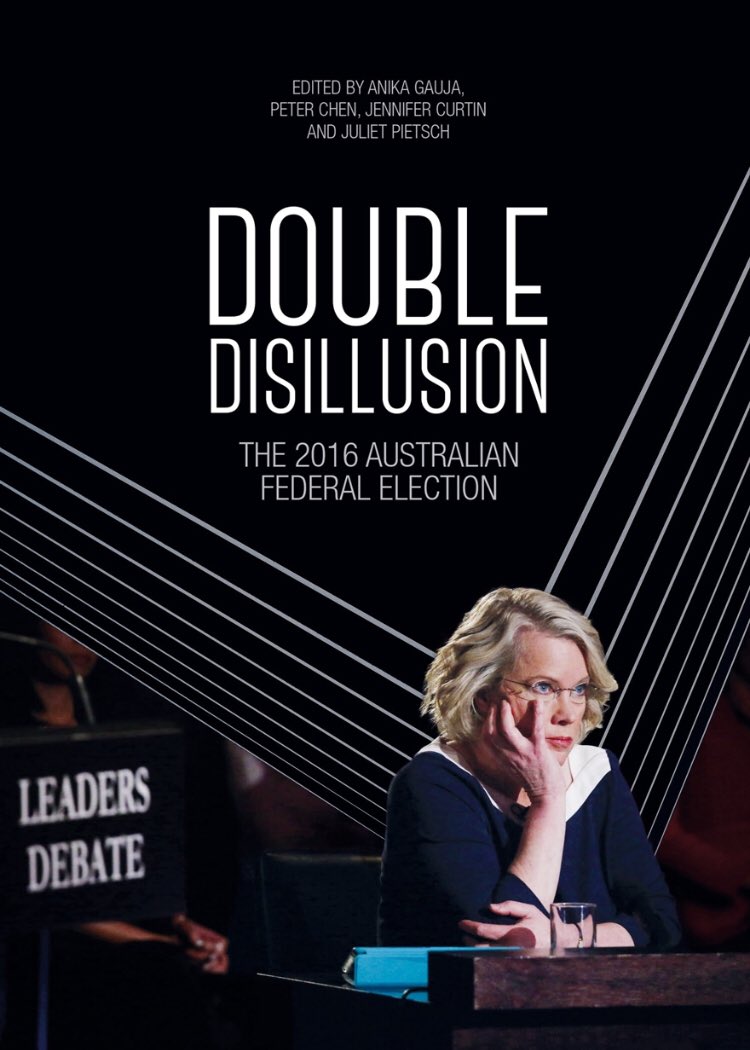 I'm very pleased to plug a new book that has just been published from ANU Press about the 2016 federal election entitled Double Disillusion.
The book will be available in hard copy and is also available as a free download.
This is the sixteenth edition in a series of election studies dating back half a century, covering each federal election in depth. It features chapters analysing the overall contest, each of the political parties' campaigns, the impact of the media and interest groups, and the major policy debates of the election campaign, written by a bunch of excellent academic writers.
I was very happy to be able to contribute the chapter summarising the results in the House of Representatives, including the impact of minor parties, the role of preferences and a run-through of key seats. This is paired with a chapter analysing the Senate results by Antony Green.
Thank you to Anika Gauja and Peter Chen in particular for inviting me to participate in a formal space which I am not normally a part of.
There's also a bunch of other excellent chapters and I hope readers find it useful and interesting as a definitive take on this bizarre election campaign.
Just published! Double Disillusion: The 2016 Australian Federal Election – a comprehensive analysis by more than 40 political scientists & policy experts. Download your copy for free here: https://t.co/5LS3vHGb27 #auspol @ANU_Press pic.twitter.com/awMnsLbb0X

— Anika Gauja (@anika_gauja) April 11, 2018