Voters will soon go to the polls in Bradfield, in northern Sydney, and Higgins, in eastern Melbourne, to elect new members of Parliament to succeed former Liberal MPs Brendan Nelson and Peter Costello.
I will be at Cromehurst Special School in Lindfield today, and mostly I will probably be covering it on my Twitter account, although if there is news I may update it on this blog post.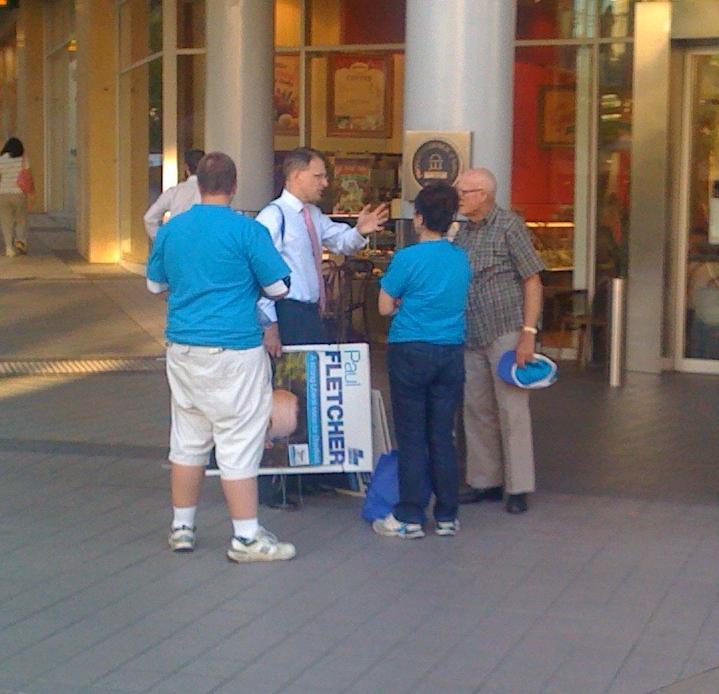 I will be covering tonight's results as well, originally while scrutineering  at Cromehurst, since I figure you won't get solid results for a while and I'm fascinated to see how high the informal vote goes with such a large field.
While these two seats are both blue-ribbon Liberal seats, recent events and strong Greens campaigns should give the Greens a strong showing. Indeed, when I was in Hornsby on Thursday evening, Liberal candidate Paul Fletcher packed up and left his stall quickly after arriving, not long after Greens candidate Susie Gemmell tweeted that she was on her way. The sense from locals is that, while the seat is extremely Liberal and they are very strong frontrunners, Fletcher has little campaigning skills and the party has been hurt by recent internal divisions.