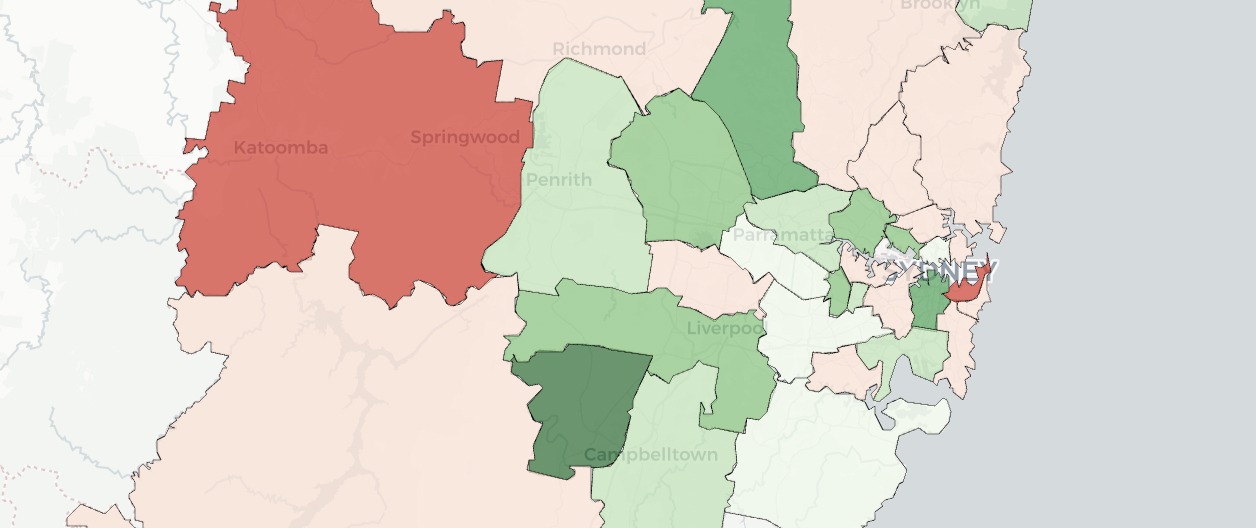 This is the final chapter in my series looking at electoral enrolment data in the Sydney region.
One of the things I noticed when I was looking at local trends in the last post was that, in some areas, enrolment has been declining over the last year-and-a-half.
Now electoral enrolment is not a perfect measure of population numbers. It excludes people who can't vote (too young, not a citizen), but it also requires people to update their enrolment. There is always a spike in enrolment updates right before an election, which implies that others are moving house but not immediately making updates. Still, it is a useful window in what has happened since the start of the pandemic in early 2020.
I have downloaded monthly data for all Sydney LGAs back to December 2018, and once a year for every previous year. Some councils which have been more closely analysed have had all their data downloaded.
Overall eighteen out of 34 councils in the Greater Sydney region are currently at or near the peak, with the largest enrolment numbers recorded between July and September 2021.
There are another eleven councils which reached their peak at some point in 2019. The three eastern suburbs councils peaked in December 2017, while Fairfield's enrolment peaked way back in August 2016, just before their last council election, and has declined by 2.6% since then.
This first map shows how much each council has declined since its highest ever enrolment number. The councils in green have had little or no decline, since they've just reached their peak in the last few months. The councils that are currently at their peak are mostly across Western Sydney, with the exception of Fairfield, the Blue Mountains and Wollondilly.
Meanwhile many of the councils in northern and eastern Sydney reached their peak in 2019, and now have lower enrolments.
To look at this data from a slightly different angle, this next map shows how much the enrolment has changed since December 2019.
Camden, Blacktown, the Hills and Liverpool top the list for growth, along with the City of Sydney, while the northern suburbs, eastern suburbs and inner west have seen declines, if small ones.
The growing areas are those experiencing a lot of housing growth, but in the past the growth has been taking place across most of the city. I can't conclude that the declines in eastern parts of Sydney are due to the COVID-19 pandemic, but it's an interesting datapoint.