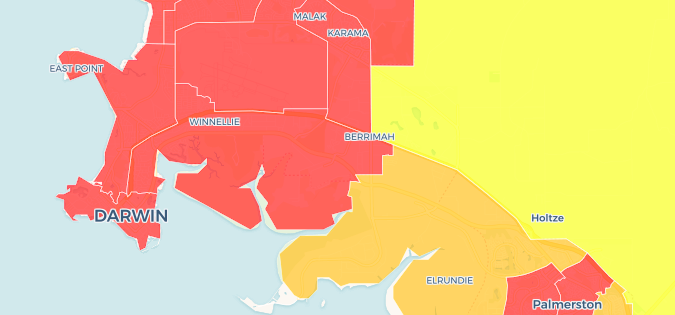 The Northern Territory general election is due next month, on August 22nd.
The first-term Gunner Labor government will be seeking a second term, while their opposition is split between the Country Liberal Party and the new Territory Alliance.
The guide features profiles of all 25 electorates. Each profile covers each seat's history, geography, political situation and the results of the 2016 election. There's also a comment section where you can discuss the the contest in that electorate.
You can click through to individual seat guides from this alphabetical seat list, or this pendulum, or by clicking on a seat on this map:
I'll be back with more coverage of this election as election day approaches, and I'm hoping to cover the topic on the podcast in August.