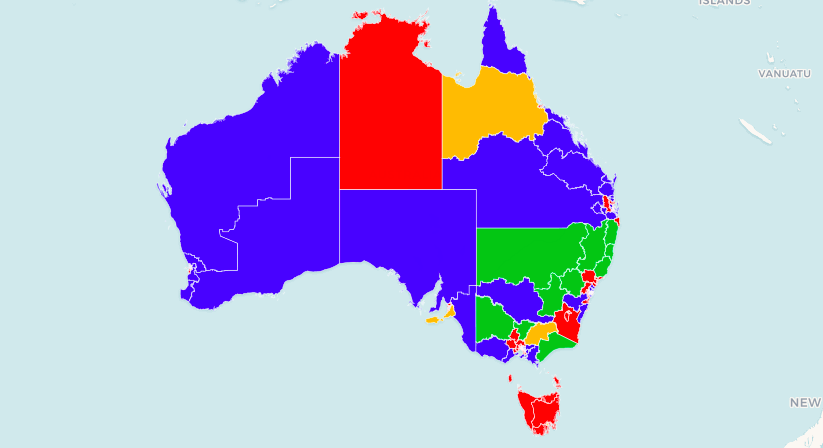 Scott Morrison visited the Governor-General early this morning, calling the federal election for May 18.
It's unusual to call a federal election on a Thursday. It's more typical for it to be called on a Sunday. There's some good reasons why he's going today, and they mostly revolve around a number of public holidays coming up in the next few weeks.
Rolls will close at 8pm one week after the writs are issued. If they followed standard practice and issued the writs on the Monday 33 days out from the election, this would have resulted in the rolls closing at 8pm on Easter Monday, at the end of a four-day long weekend. Instead I expect the rolls to close at 8pm next Thursday, just before the long weekend.
Nominations typically close on the Thursday of the second week of a five-week campaign. Those nominations are then declared, along with the ballot draws, on Friday, with voting to commence the following Monday. If this timing was used, it would result in nominations closing on Anzac Day. Issuing the writs four days early allows this nominations process to take place over Tuesday and Wednesday – in between Easter and Anzac Day. It's still possible they could stick to Thursday and Friday, but I'd expect them to bring it forward.
If you want to read more about the election, please check out my federal election guide. It includes guides to all 151 House races and all 8 Senate races, each with their own comment section.
You can use the following map to click through to a seat guide, or alternatively use the alphabetical list, the list by state or the pendulum.
And if you find all this useful, please consider signing up as a donor via Patreon. I can only put together the detailed election guide that can be so useful thanks to the support of donors.
That's it for today. Please feel free to use this as an open thread to discuss the election announcement.