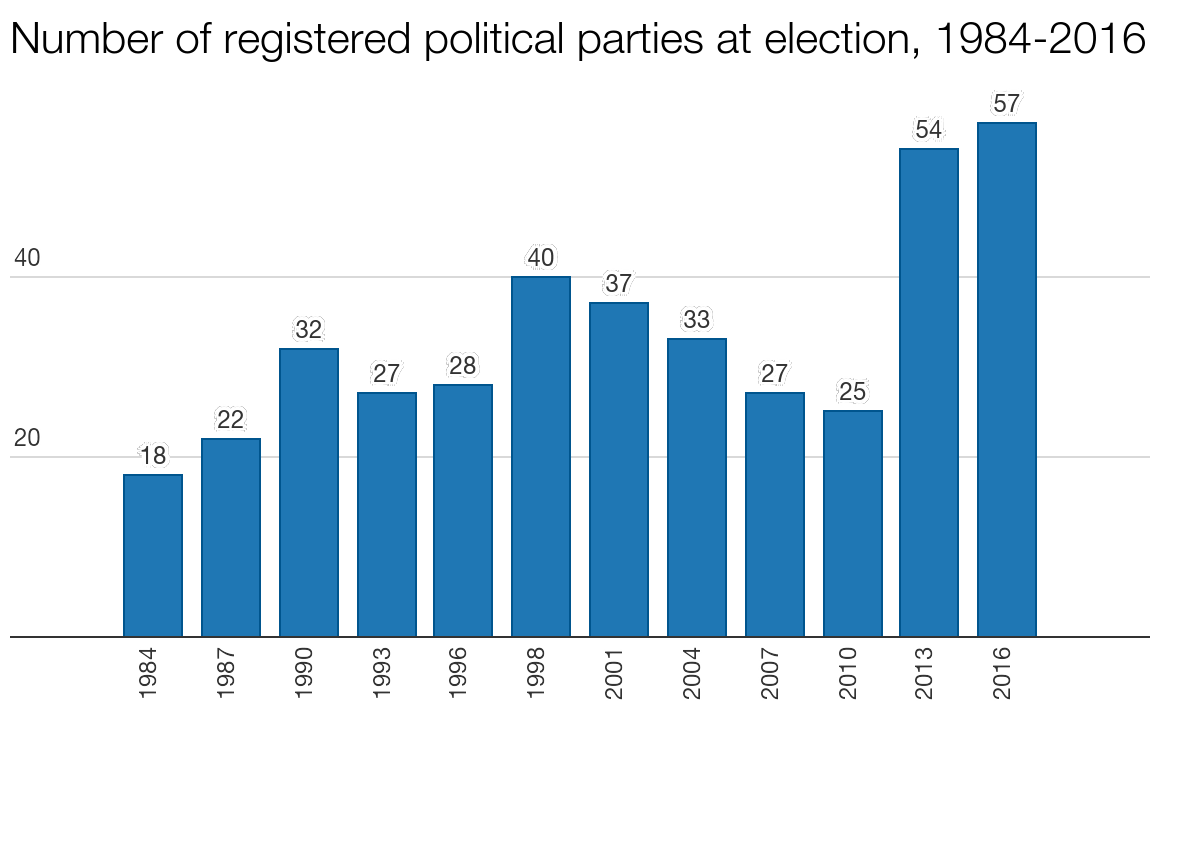 I've written a piece for the Guardian going through the numbers of candidates running at this point.
Since I wrote that piece yesterday afternoon, I've identified nineteen more candidates:
The Nationals candidate for Hunter
The Labor candidate for Moore
And seventeen (!) Liberal Democrats lower house candidates.
The candidate list is now up on the Guardian website, and will be updated when the final list is released tomorrow.
I'm not making any more updates to candidate lists until nominations are declared – I've already found another 66 lower house candidates since my last round of updates.
I wanted to refer to one statistic which didn't fit into the Guardian piece.
While nominations are down, there has been no decline in the number of registered parties.
In 2013, I blogged repeatedly about how the number of registered parties shot up to 54, up from 25 in 2010, and easily breaking the record of 40 parties in 1998. (Here, here and here).
This year it's 57 parties, breaking the high number from 2013.