The WA Electoral Commission in the last few days has posted two-candidate-preferred figures per booth from the March state election.
This has allowed me to produce the long-promised booth maps for a handful of they key seats that were the last to be decided.
I have produced booth maps for the Belmont, Collie-Preston, Eyre and Midland. Three of these four seats were extremely close races between Labor and Liberal. Eyre was a tight race between the Liberal Party and the Nationals. The margins of victory in these seats were no more than 400 votes, and in two cases the margin was less than 100 votes.
In Belmont, where the Liberal Party won by 330 votes, the Liberal Party won five smaller booths along the western edge of the seat. The ALP won four larger booths further to the east.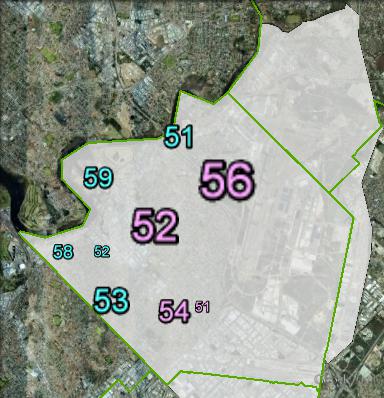 In Collie-Preston, the ALP won by 46 votes. Collie-Preston covers the entirety of three local government areas. The Liberal Party won every booth in Capel and Dardanup council areas. The ALP compensated for these losses with massive landslide victories in the six booths in Collie. The ALP's margins vary from 71% to 83%.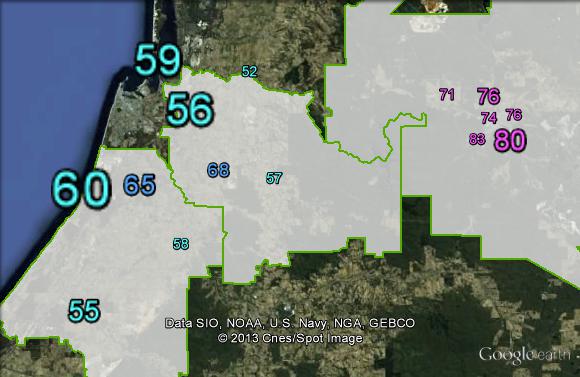 In Eyre, Liberal MP Graham Jacobs held off the Nationals by 125 votes. The Liberals won booths in the north near Kalgoorlie, while the Nationals won the booths closest to Esperance.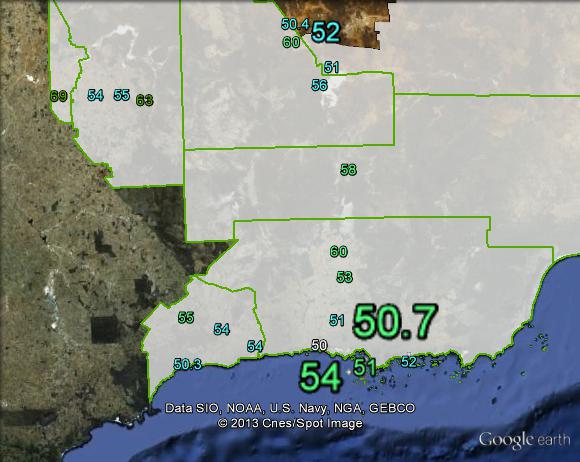 In Midland, Labor won by 24 votes. Labor won the larger booths in the centre of the seat, with booths on the fringe won by the Liberal candidate.