The East Midlands cover the counties of Derbyshire, Leicestershire, Lincolnshire, Nottinghamshire and Northamptonshire. Major centres include the cities of Derby, Nottingham, Leicester and Northampton.
The East Midlands is a marginal region, with areas of support for both Labour and the Conservatives. The Labour Party holds a majority of seats, although the Conservatives held a majority when they were last in government. Labour dominates in Derbyshire and Northamptonshire, while the Conservatives dominate in the other three less urbanised counties.
The race in the East Midlands is almost a clear two-party race. The Liberal Democrats only hold one seat and came second in only a handful of others.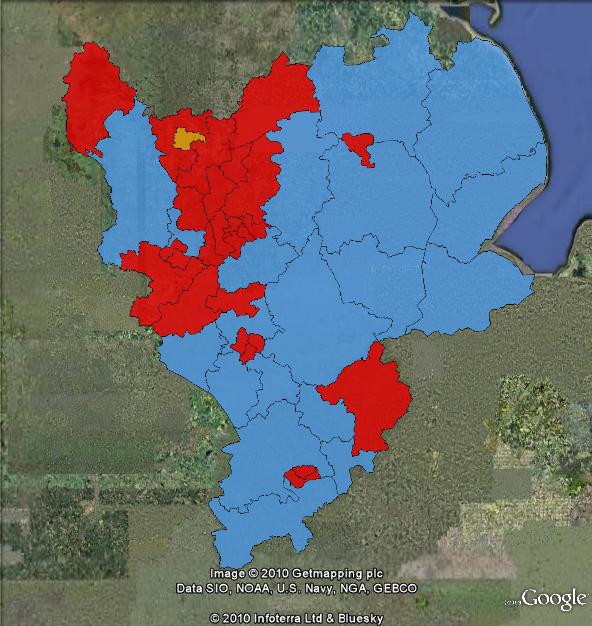 Recent history
1987 – 33 CON, 11 LAB
1992 – 28 CON, 14 LAB
1997 – 30 LAB, 14 CON
2001 – 28 LAB, 15 CON, 1 LD
2005 – 25 LAB, 18 CON, 1 LD
The Conservatives held three quarters of East Midlands seats at the 1987 election, and held on to two thirds of seats in 1992. Upon the election of the Blair government in 1997 the tables turned, with Labour winning 30 seats to 14 for the Conservatives. The Liberal Democrats failed to win a seat in the region at either election.
In 2001, Labour lost two of its seats. They lost Newark to the Conservatives and Chesterfield to the Liberal Democrats. In 2005, Labour lost three more seats to the Conservatives, all in Northamptonshire.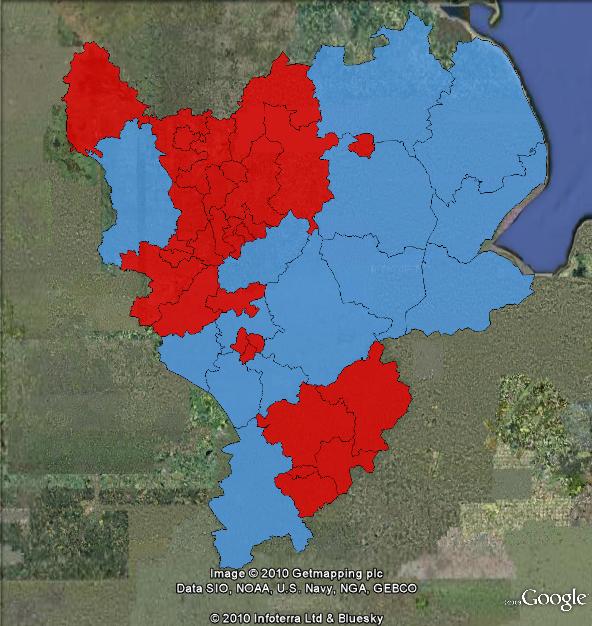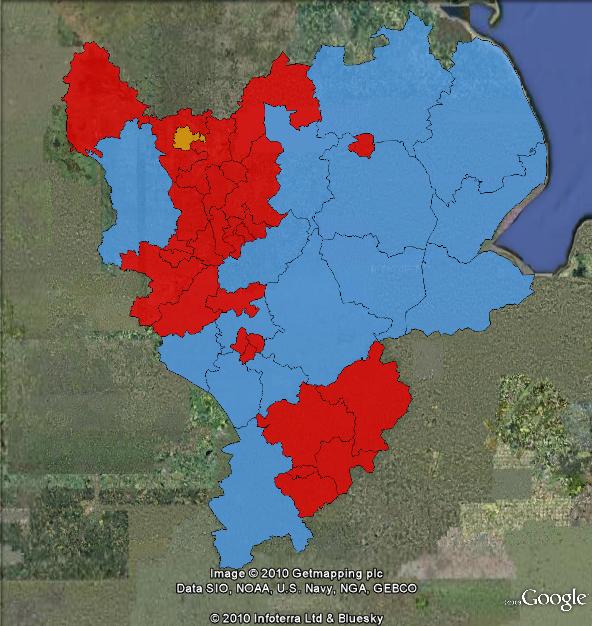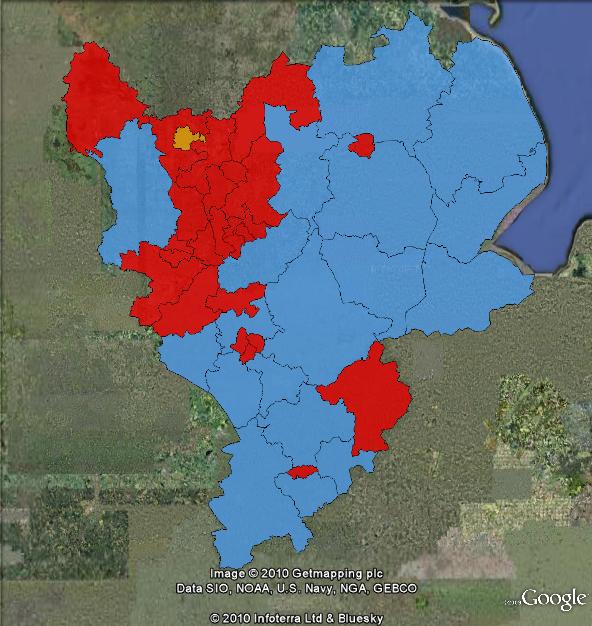 The key seats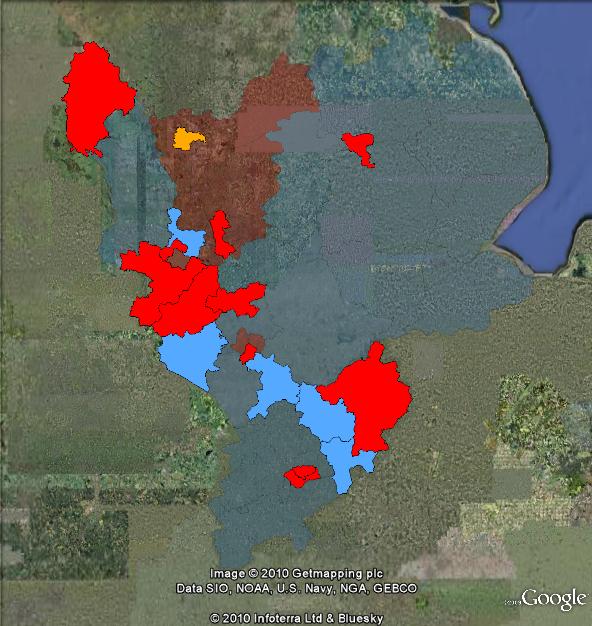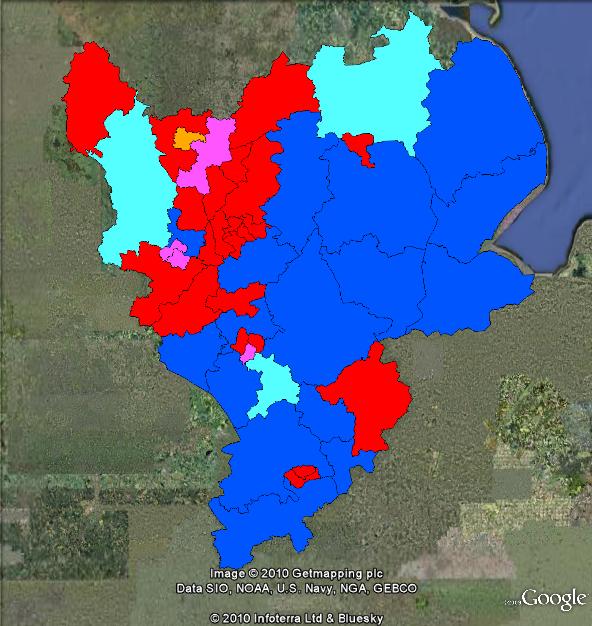 Elsewhere: profiles of the election in the East Midlands at The Guardian and UK Polling Report.