The Eastern region covers the counties immediately north and east of London, otherwise known as East Anglia. The region covers the counties of Essex, Hertfordshire, Bedfordshire, Cambridgeshire, Suffolk and Norfolk. In 2005, the Conservatives won 40 seats to 13 for the Labour Party and 3 for the Liberal Democrats.
The recent redistribution saw Norfolk and Essex each gain a seat, which were both considered notionally Conservative. A 2009 by-election also saw the Labour seat of Norwich North lost to the Conservatives.
The East is Conservative-dominated, and does not include any major cities, although parts of Hertfordshire and Essex are effectively extensions of the London metropolitan area. Labour holds the two seats covering Luton, the seats covering Bedford and Ipswich, two seats in Hertfordshire, three seats in Essex, Norwich South, and two seats along the Norfolk-Suffolk coast.
The Liberal Democrats hold the seats of Cambridge, Colchester, and Norfolk North.
All three Liberal Democrats seats have margins over 10%, whereas most Labour seats have smaller margins.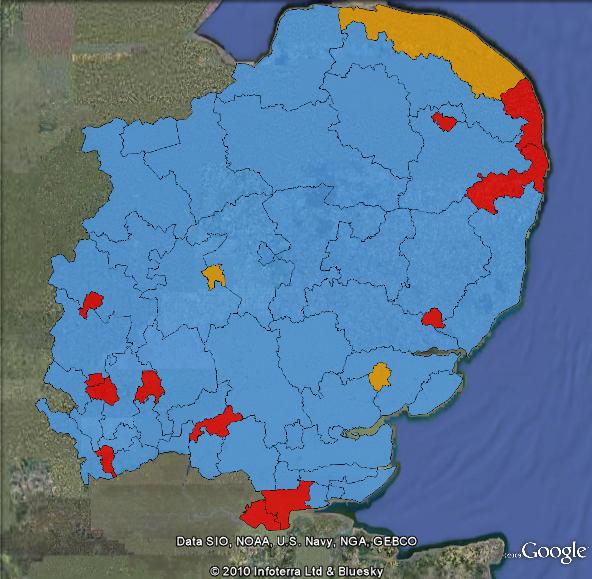 Recent history
1987 – 50 CON, 1 LAB
1992 – 47 CON, 4 LAB
1997 – 33 CON, 22 LAB, 1 LD
2001 – 34 CON, 20 LAB, 2 LD
2005 – 40 CON, 13 LAB, 3 LD
In 1987, Labour only managed to win one seat in Eastern England, being Norwich South, while the Conservatives won 50. In 1992, the Conservatives held all but four seats, with Labour gaining Cambridge, Ipswich and Thurrock. Even in the Labour landslide of 1997, the Conservatives won a majority of seats. The Liberal Democrats gained the seat of Colchester while Labour gained another eighteen.
In 2001, Labour lost two seats to the Conservatives, while the Liberal Democrats gained one seat off the Conservatives. In 2005, Labour lost another six seats to the Conservatives. The Liberal Democrats won a third seat, in Cambridge, in a campaign focused on the Iraq war and university fees. A 2009 by-election saw the Conservatives gain the seat of Norwich North off Labour.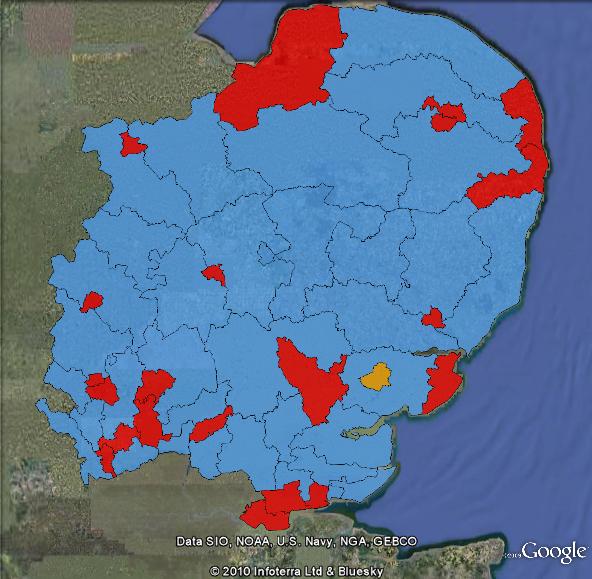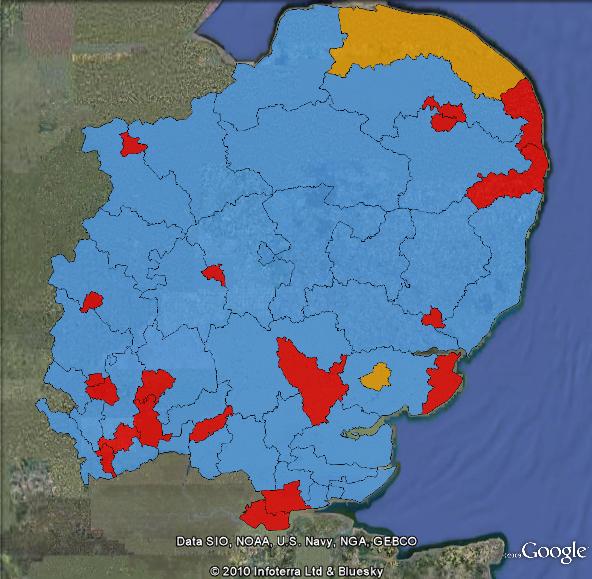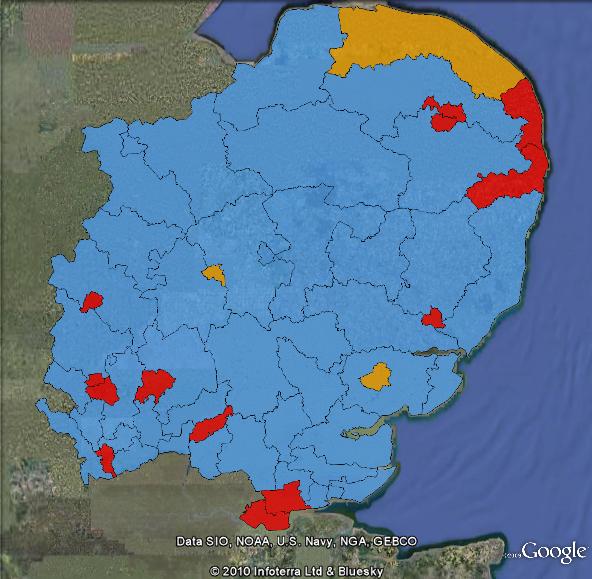 The key seats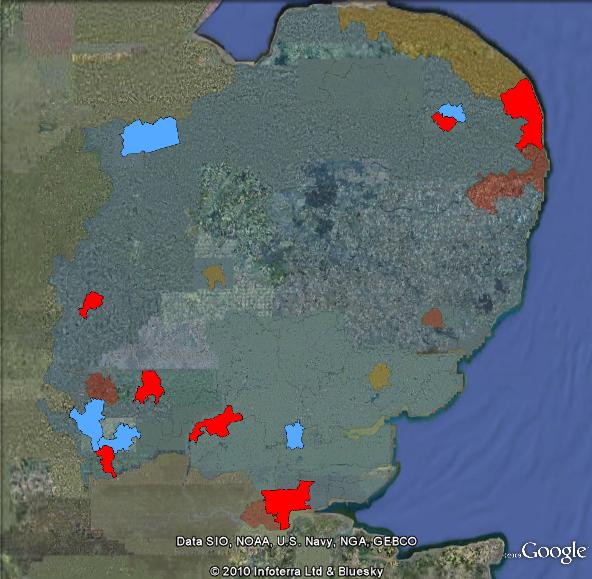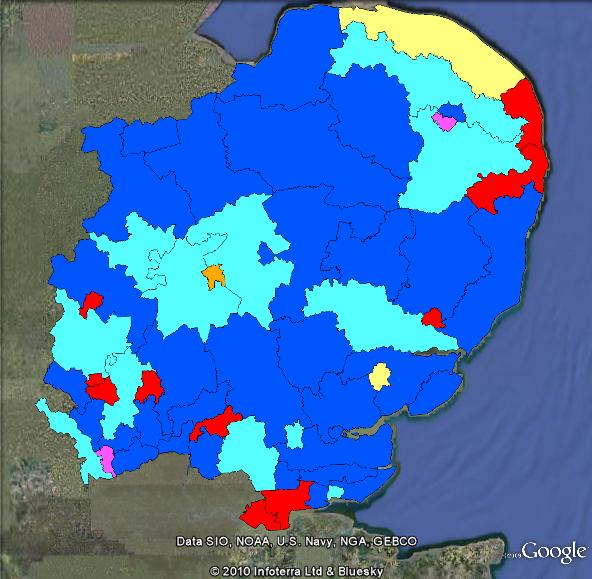 Elsewhere: profiles of the election in Eastern England at The Guardian and UK Polling Report.