ALP 14.0%
Incumbent MP
Simon Crean, since 1990.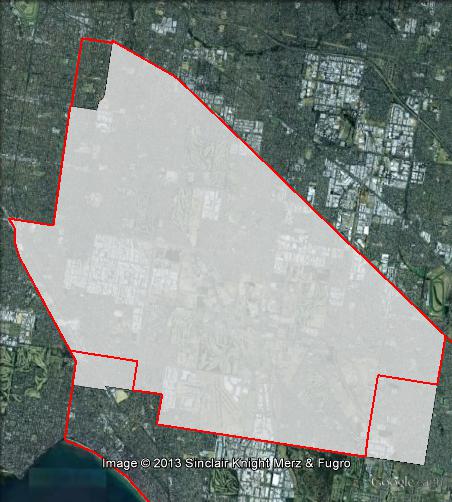 Geography
Southeastern Melbourne. Hotham covers the suburbs of Clarinda, Heatherton, and parts of Springvale, Cheltenham and Oakleigh. It covers parts of Kingston, Glen Eira, Greater Dandenong and Monash council areas.
Redistribution
Hotham shifted slightly south, losing areas around Carnegie to Higgins, and gained parts of Cheltenham and Springvale from Isaacs. The redistribution increased the ALP's margin from 13.5% to 14%.
History
Hotham was originally created as a safe Liberal seat, but changes turned it into a safe Labor seat, and the ALP has held it continously since 1980.
The seat was first won in 1969 by Liberal Party minister Don Chipp. Chipp had previously held the seat of Higinbotham since 1960, but the seat was abolished in 1969.
Chipp served as a minister in the Liberal government until the election of the Whitlam government in 1972. He was briefly included in Malcolm Fraser's caretaker ministry after the dismissal of the Whitlam government in 1975, but was not included in the ministry after the election.
Chipp resigned from the Liberal Party in 1977, and later that year became the leader of the newly-formed Australian Democrats. He was elected as a Senator for Victoria at the 1977 election, and remained in the Senate until his retirement in 1986.
The seat of Hotham was retained by the Liberal Party in 1977, with the seat won by Roger Johnston.
Johnston lost in 1980 to Labor candidate Lewis Kent. Kent held Hotham for the next decade. At the 1990 election, Kent moved to the new seat of Corinella, where he lost to Liberal candidate Russell Broadbent.
Hotham was won by former ACTU president Simon Crean. Crean has held the seat ever since.
Crean immediately entered the ministry upon his election in 1990, and served in the ministry until the Howard government won the 1996 election.
Crean served as a senior Labor frontbencher, and became the party's deputy leader after the 1998 election. Following Kim Beazley's defeat at the 2001 election, Crean was elected Leader of the Opposition.
Crean's leadership was fraught, and he resigned from the leadership in late 2003 without leading the party to an election. He continued to serve in a senior frontbench role, and was appointed Minister for Trade after the election of the Rudd government in 2007.
Crean took on Education Minister when Gillard became Prime Minister in June 2010, and after the 2010 election shifted to take on Arts, Regional Australia, Regional Development and Local Government.
Simon Crean was sacked as a minister in March 2013 after calling for a leadership spill and calling on Kevin Rudd to challenge Gillard's leadership. This is the first time in 23 years in Parliament that Crean has not held a frontbench position.
Candidates
Sitting Labor MP Simon Crean is not running for re-election.
Clare O'Neil

(Labor)

Stephen Nowland (Family First)
Fazal Cader 

(Liberal)

Lorna Wyatt

(Greens)

Samuel Porter (Palmer United Party)
Peter Vassiliou (Rise Up Australia)
Assessment
Hotham is a safe Labor seat.
2010 result
| | | | | |
| --- | --- | --- | --- | --- |
| Candidate | Party | Votes | % | Swing |
| Simon Crean | ALP | 42,920 | 54.08 | -1.07 |
| Fazal Cader | LIB | 26,110 | 32.90 | -0.85 |
| Geoff Payne | GRN | 8,086 | 10.19 | +3.34 |
| Gary Ong | FF | 1,688 | 2.13 | +0.09 |
| Trent Reardon | SEC | 556 | 0.70 | +0.70 |
2010 two-candidate-preferred result
| | | | | |
| --- | --- | --- | --- | --- |
| Candidate | Party | Votes | % | Swing |
| Simon Crean | ALP | 50,394 | 63.50 | +0.50 |
| Fazal Cader | LIB | 28,966 | 36.50 | -0.50 |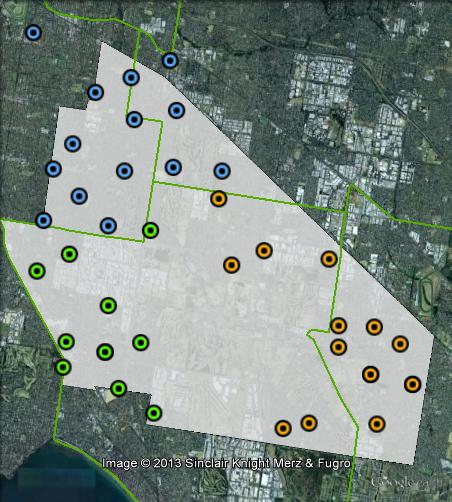 Booth breakdown
Booths have been divided into three areas: east, north and west. "North" covers all polling places in Glen Eira and Monash local government areas. Polling places in the City of Greater Dandenong have been placed in "East", with those in Kingston split between East and West.
The ALP's majority varied from 59.7% in the west to 70.6% in the east. The Greens vote varied from 7.4% in the east to 12.2% in the north.
| | | | | |
| --- | --- | --- | --- | --- |
| Voter group | GRN % | ALP 2PP % | Total votes | % of ordinary votes |
| East | 7.43 | 70.58 | 28,459 | 42.35 |
| North | 12.18 | 61.42 | 23,849 | 35.49 |
| West | 11.24 | 59.66 | 14,899 | 22.17 |
| Other votes | 11.36 | 60.99 | 19,976 | |