LIB 1.9%
Incumbent MP
Tony Smith, since 2001.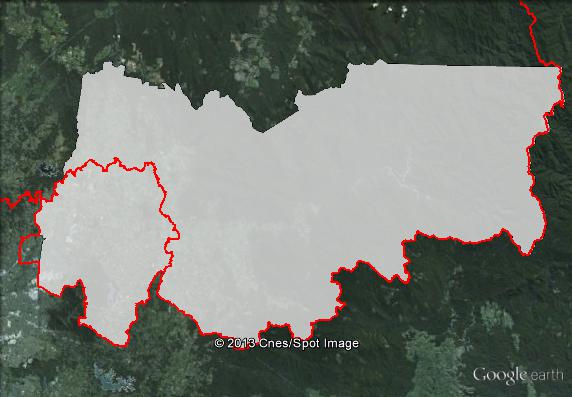 Geography
Eastern fringe of Melbourne. Casey covers most of Yarra Ranges Shire, along with eastern parts of the City of Maroondah. Major centres include Lilydale, Montrose, Mooroolbark, Seville, Yarra Junction, Healesville and large areas in the Yarra Ranges with small populations.
Redistribution
Casey expanded to cover a much larger geographic area, although the bulk of the population is contained in the part of the seat which was in Casey in 2010. The suburb of Croydon was transferred to Deakin and Menzies, and in exchange the Yarra Ranges, including Yarra Junction and Healesville, were transferred to Casey from McEwen. The redistribution cut the margin for the Liberal Party from 4.2% to 1.9%.
History
Casey was created for the 1969 election and has almost always been considered to be a marginal seat. Despite the slim margins, the Liberal Party has managed to hold onto the seat consistently since 1984, after an early period where the ALP managed to hold it during the Whitlam government and the Hawke government's first term.
Casey was first won in 1969 by Peter Howson. Howson had been Member for Fawkner since 1955, and had served as Minister for Air from 1964 until John Gorton's first cabinet reshuffle, when he was dropped. He returned to cabinet as Australia's first Minister for the Environment in William McMahon's cabinet in 1971, but lost his seat in 1972 to the ALP's Race Mathews.
Mathews held Casey for both terms of the Whitlam government, losing the seat to Peter Falconer (LIB) in 1975. Mathews went on to hold the Victorian state seat of Oakleigh from 1979 until 1992, and served as a state minister from 1982 to 1988.
Peter Falconer was reelected in 1977 and 1980, but lost Casey to the ALP's Peter Steedman in 1983. Steedman held the seat for one term, and lost to Liberal Bob Halverson in 1984.
The Liberal Party never lost Casey again, and Halverson went on to serve as Speaker of the House of Representatives in the first term of the Howard government until his retirement in 1998.
Casey was won in 1998 by Dr Michael Wooldridge, the Howard government's Health Minister. Wooldridge had previously held Chisholm since 1987, moving to Casey in 1998. He held it for one term before retiring from politics in 2001.
The seat was won in 2001 by Tony Smith. Smith was appointed Parliamentary Secretary to the Prime Minister in January 2007 and joined the shadow cabinet after the defeat of the Howard government. Tony Smith's margin was cut from 5.9% to 4.2% at the 2010 election.
Candidates
Steve Meacher

 (Greens)

Gary Coombes (Family First)
Cathy Farrell 

(Labor)

Jeffrey Andrew Leake (Country Alliance)
Mike Brown (Australian Christians)
Jeanette Mcrae (Independent)
Paul Barbieri (Rise Up Australia)
Milton Wilde (Palmer United Party)
Tony Smith 

(Liberal)
Assessment
Casey is a very marginal Liberal seat, but in current circumstances should be safely retained.
2010 result
| | | | | |
| --- | --- | --- | --- | --- |
| Candidate | Party | Votes | % | Swing |
| Tony Smith | LIB | 40,588 | 48.38 | -1.77 |
| Sami Hisheh | ALP | 29,565 | 35.24 | -0.61 |
| Brendan Powell | GRN | 9,661 | 11.52 | +4.20 |
| Daniel Harrison | FF | 4,083 | 4.87 | +0.68 |
2010 two-candidate-preferred result
| | | | | |
| --- | --- | --- | --- | --- |
| Candidate | Party | Votes | % | Swing |
| Tony Smith | LIB | 45,458 | 54.18 | -1.75 |
| Sami Hisheh | ALP | 38,439 | 45.82 | +1.75 |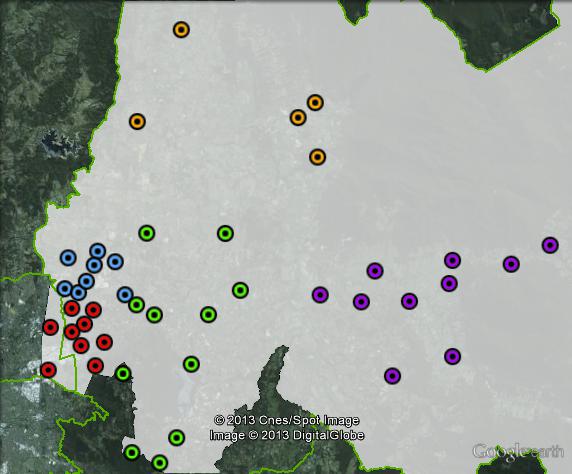 Booth breakdown
Booths have been divided into five areas. Those booths in the heavily-populated southwestern corner of the seat have been divided into Central, West and South-West.
The remaining booths, which previously were part of McEwen, have been divided between North and East. Almost 80% of votes cast were cast in those parts that have been in Casey at both the 2010 and 2013 elections.
The Liberal Party won a majority in the three heavily-populated areas, varying from 50.8% in the south-west to 54% in the west.
The ALP won a majority of between 53.6% and 57.2% in the east and the north.
The Greens vote varied from 15.5% in the north to 9.4% in the west.
| | | | | |
| --- | --- | --- | --- | --- |
| Voter group | GRN % | LIB 2PP % | Total votes | % of ordinary votes |
| South-West | 10.89 | 50.82 | 19,573 | 31.31 |
| West | 9.39 | 54.07 | 16,267 | 26.02 |
| Central | 14.12 | 52.06 | 13,815 | 22.10 |
| East | 11.51 | 42.81 | 7,447 | 11.91 |
| North | 15.49 | 46.45 | 5,410 | 8.65 |
| Other votes | 12.10 | 58.19 | 21,049 | |