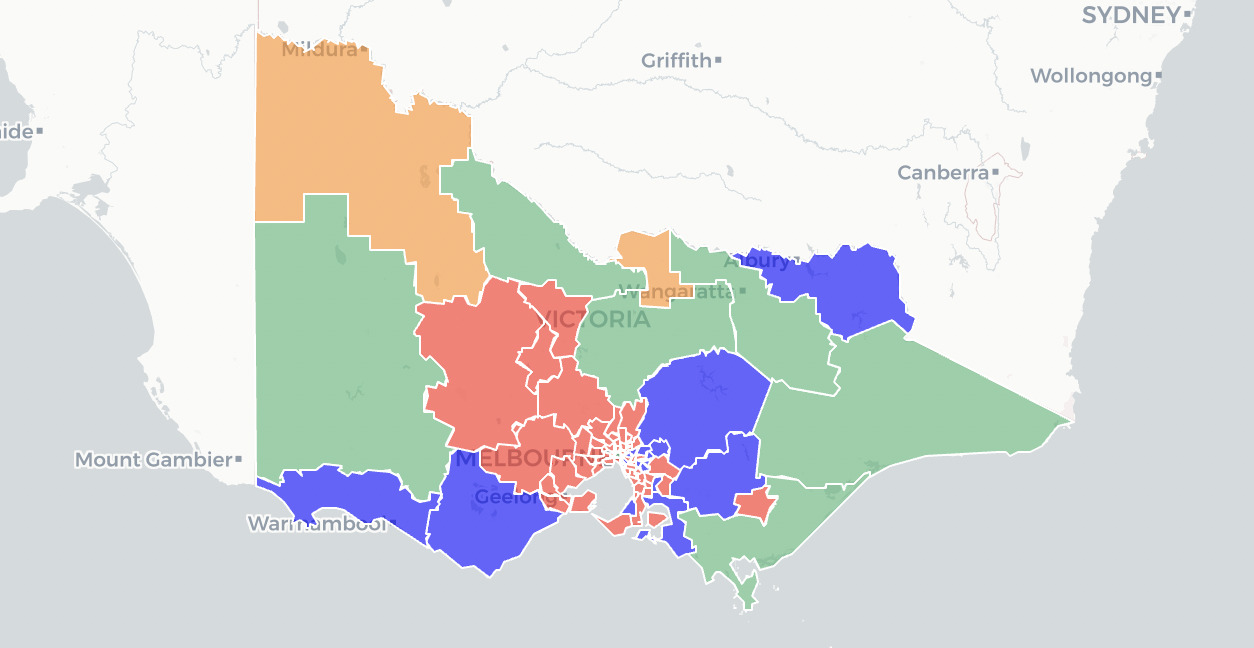 We're about four months out from the Victorian state election, and I've just finished a quick update to my list of candidates for that election, as included in my election guide.
The list now includes 139 candidates for the Legislative Assembly, which includes 68 incumbent MLAs and one incumbent MLC who is switching to the lower house (Labor's Nina Taylor, in Albert Park). I've identified at least 18 MLAs who are retiring, which leaves just two others who are missing from the list: Matt Fregon, whose seat of Mount Waverley was abolished, and Ros Spence, whose seat of Yuroke was split in two. It's plausible they could be running for overlapping seats which are currently lacking Labor candidates.
The list is surprisingly short, including 51 Labor candidates, 43 Liberals, 22 Victorian Socialists and just five Greens. So I will wait before I try and do any more analysis on the list. If you find candidates that I'm missing, please leave a comment.
Most of the guide remains behind the paywall for donors contributing $5 or more per month via Patreon, but a few seats are unlocked, and I've just decided to chuck in three more in addition to Ashwood, Pakenham, Richmond and North Eastern Metropolitan. These are:
Brighton – A Liberal seat on a very slim margin after Labor did surprisingly well in the inner cities in 2018. You'd normally expect these seats to swing back to Labor, but the Liberal Party collapsed in this area in the federal election.
Eltham – An example of a Labor seat on a higher margin but worth watching if the swing away from Labor is bigger than expected. A loss in Eltham is the kind of result that could see Labor dropping into minority government territory.
Hastings – Labor's most marginal seat.
I'll unlock the Victorian guide some time in October, but if you'd like to check the rest out before then, please sign up, and you can also read the newly published NSW election guide.