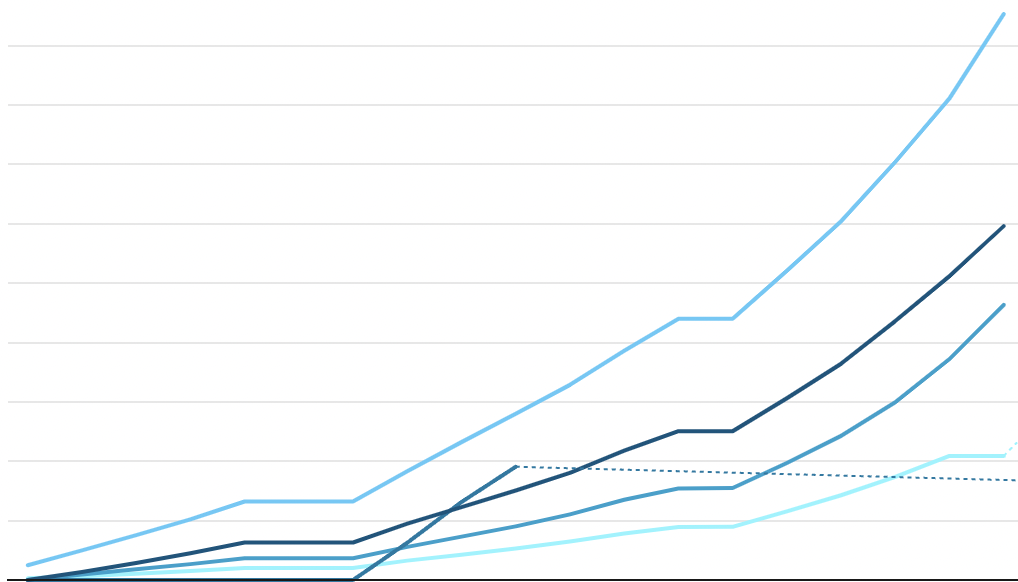 Today is the fourth day of pre-poll voting, and it seemed like a good time to check in on how many people have voted so far.
Postal vote applications continue to grow, and the total is currently 56% above the level at this time in 2019.
The amount of pre-poll voting over the last three days far exceeds numbers for the second-last week in previous elections, and overall the AEC has already received votes for almost 10% of all eligible voters.
All of these statistics are consistent with an increase in early voting, potentially resulting in more than half of all votes being cast before election day.
First up, let's check in on postal voting. The AEC unfortunately doesn't keep a day-by-day record of applications, and I haven't grabbed the figures every day, but Damon Muller from the Parliamentary Library has, so I'll share his tweet which shows the number of applications compared to previous years, and the numbers of votes returned (which usually hasn't been provided at this point in past elections.
No real flattening in postal votes yet, with applications still vastly greater than previous years. pic.twitter.com/P0l7T0EPqm

— damon muller (@damonism) May 12, 2022
Over 2.4 million applications have been received so far. This compares to 1.55 million at this point in 2019, and a final total of 1.6 million. This translated into about 1.2 million postal votes in 2019, which was 8.5% of the total turnout.
Now onto pre-poll. It's a bit hard to judge pre-poll because we lost the first week of voting from past elections. You'd expect some of the people who would've voted in that first week to shift to the first days of voting this time without necessarily increasing the numbers, but the trend does appear to suggest a record breaking number, or at least something close to the previous record from 2019.
After three days, over 950,000 voters have cast a pre-poll ballot. Interestingly Wednesday was down a bit on Monday and Tuesday, so we may have seen some pent-up enthusiasm to vote over the first two days. I still expect the number to keep climbing.
343,000 people voted pre-poll on Tuesday, which is higher than any number we've seen in a day of pre-poll voting in the second-last week before this year.
Overall the total number has already overtaken the figures from 2010, 2013 and 2016, but hasn't yet caught up with 2019.
Overall, at least 1.7 million Australians have voted already. It's probably more, because I expect there are hundreds of thousands of postal votes already in the mail but yet to be received by the AEC. 17.2 million Australians are enrolled to vote, so that is 9.94% of the total enrolment.
At current rates, over one million postal votes should be received by the end of the week, along with 1.5 million pre-poll votes. That's 2.5 million votes with one week to go, compared to almost 6 million postal and pre-poll votes lodged in 2019. Overall it still looks like the early vote will grow this time, but it's coming off an already high level.