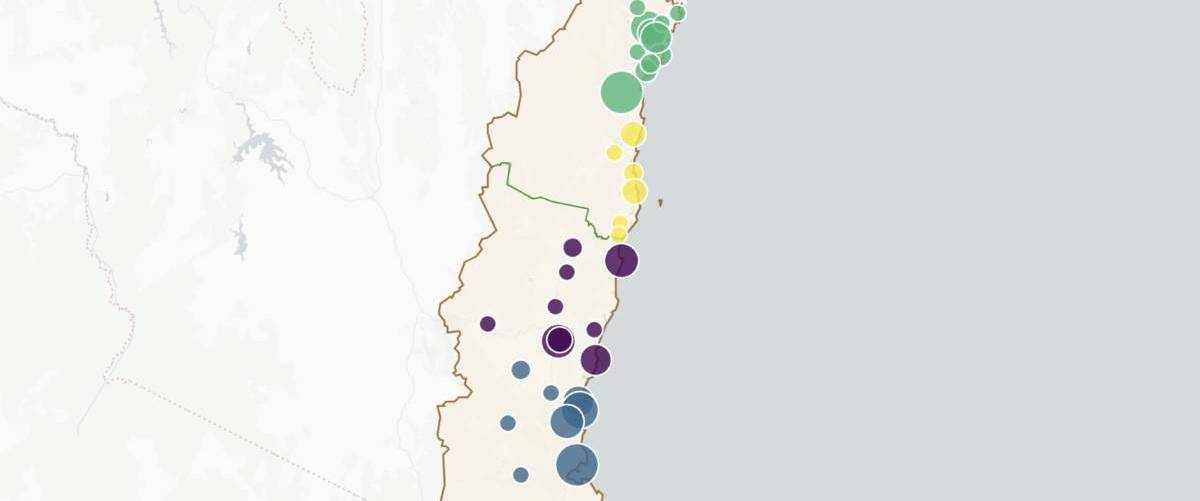 Last night's counting for the four New South Wales state by-elections probably set some records for the smallest proportion of the total vote to be counted.
There remains a large number of postal votes to be counted, along with quite a few pre-poll votes. In this post I thought I would run through the coming timeline, what I expect is left to be counted and some early trends that we can see about how the vote broke down.
There will be no more counting today. The remaining pre-poll booths that haven't yet been counted will be counted tomorrow, on Monday 14 February.
They will also need to conduct a new indicative two-candidate-preferred count for Willoughby between Liberal candidate Tim James and independent candidate Larissa Penn, since the election-night count was between Liberal and Greens. This will hopefully give us a better sense of how close that race is – at the moment we're assuming that James is leading, but not by a much, on the votes counted so far.
Other special votes (including absent votes, enrol-and-vote votes, other declaration votes and telephone votes) will be counted from Wednesday 16 February.
Postal votes won't be counted for quite a while. The first count of postal votes will commence on Saturday 19 February, with further counts of extra postal votes as they arrive.
So how many votes do we expect to be left to count? I'm re-using this table I posted last night which estimates the number of votes in each category as a proportion of enrolment. I am assuming a 5% decline in turnout compared to 2019.
| | | | | |
| --- | --- | --- | --- | --- |
| Statistic | Bega | Monaro | Strathfield | Willoughby |
| Assumed turnout | 84.8 | 84.1 | 84.2 | 84.5 |
| Ordinary total | 18.4 | 20.7 | 20.7 | 23.1 |
| Pre-poll total | 29.4 | 23.1 | 16.3 | 9.6 |
| Pre-poll reported so far | 7.2 | 19.3 | 10.4 | 9.6 |
| Others (so far) | 0.0 | 0.0 | 0.0 | 0.0 |
| Postal (minimum) | 21.3 | 15.3 | 26.4 | 28.1 |
| Unaccounted | 15.5 | 25.0 | 20.8 | 23.7 |
| Uncounted pre-poll votes | 13,094 | 2,198 | 3,226 | 0 |
| Potential postal/other votes | 21,717 | 23,410 | 26,093 | 28,533 |
| 2CP lead | 1,909 | 2,073 | 1,324 | NA |
All pre-poll centres in Willoughby have been counted. We have pre-poll figures from two out of three Strathfield booths, but are missing Burwood. We have pre-poll figures from four out of five booths in Monaro, but are missing Jindabyne. There is a bigger pre-poll vote waiting to be counted in Bega. We have results from Bermagui and Narooma, but not Batemans Bay, Bega, Merimbula or Moruya.
The NSWEC has already reported how many votes were cast at pre-poll, and every ordinary booth has reported. So if we assume a certain turnout, we can thus calculate an estimated postal and other vote.
We're expecting at least 25,000 more votes to be counted in every seat, with almost 35,000 more votes to count in Bega.
The counting of pre-poll votes in Bega tomorrow should make that seat clearer, and the indicative 2CP count in Willoughby should also make that clearer.
At that point we'll likely have a pretty good sense of who is the likely winner in each seat, but we'll be able to confirm once the first batches of postal votes are counted on Saturday. My figures suggest that a majority of postal votes have been returned already in three out of four seats.
It's a bit early to say for sure about differences in how people voted between these different voting methods or between different areas. I would normally do some maps, but I'm reluctant to do so considering how few votes were actually cast on the day, but William Bowe has maps on his results pages linked to from his liveblog.
But I have tried to match up election day and pre-poll booths with each "sub-area" of an electorate that I defined in my pre-election guides. This works well for the rural seats, but in the urban seats the pre-poll booths have reasonably wide and overlapping catchments.
In general it looks like Labor has done slightly worse on the pre-poll than on election day, as is traditional. Labor has done worse in the two pre-poll booths to report so far in Bega than in the closest election day booths, suggesting their lead could shrink as the remaining booths report. In the three Monaro sub-areas where pre-poll votes have reported, the gap between election day and pre-poll was about 3-5%. Labor is also doing slightly worse in the pre-poll vote in Strathfield, although Burwood will probably be a stronger booth for them.
That's it for now. I'll be recording a podcast tomorrow afternoon to come out on Tuesday morning, and I'll return with more analysis once the vote count has progressed further.