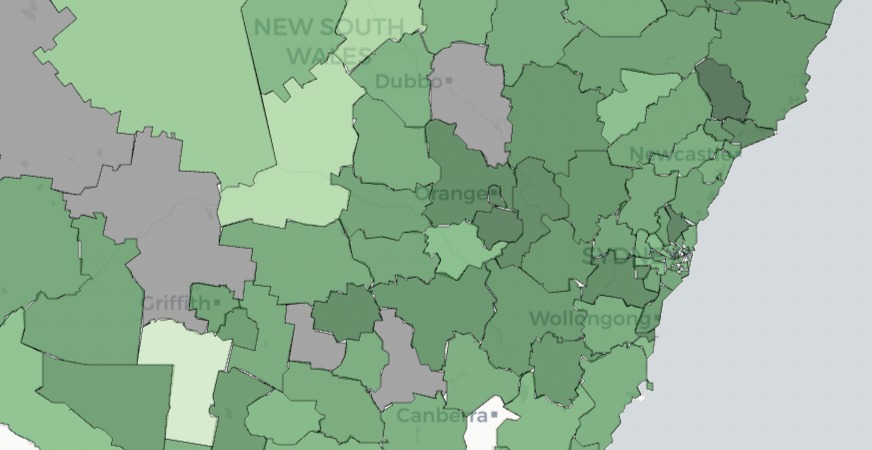 This is the last in my series of posts looking at various trends in NSW council elections.
I wrote recently about how poor turnout is for Western Australia's voluntary council elections, but other states tend to have higher levels. Turnout for the 2016 Brisbane City Council election (the most recent I have data for) was slightly higher than NSW, at 83.7%. The 2020 Victorian council elections had an average turnout of 81.4%, apparently the "highest ever".
I calculated turnout rates for the 2012 council election and the 2016-17 elections. I was a little bit interested as to whether the splitting of the elections across two years had an impact on turnout in 2016-17. I ignored any ward which was uncontested, and I ignored mayoral elections.
In 2012, the turnout was 82.7%. This dropped to 79.7% in 2016-17. This isn't much of a trend but it will be interesting to see which way the rate goes in 2021.
I haven't had a chance to properly line up each council's turnout rates, considering how amalgamations changed the council map between the two election cycles. But I've mapped them out on the below map – check it out and let me know what you find in the comments?
In particular I wanted to draw attention to the City of Sydney. The City already had a relatively low turnout at 69% in 2012. The number of enrolled voters shot up by 39% between 2012 and 2016, but there was a much smaller increase in votes cast, which resulted in the turnout rate dropping just below 60%. I suspect this was caused by the law change that pushed more non-residents onto the electoral roll.