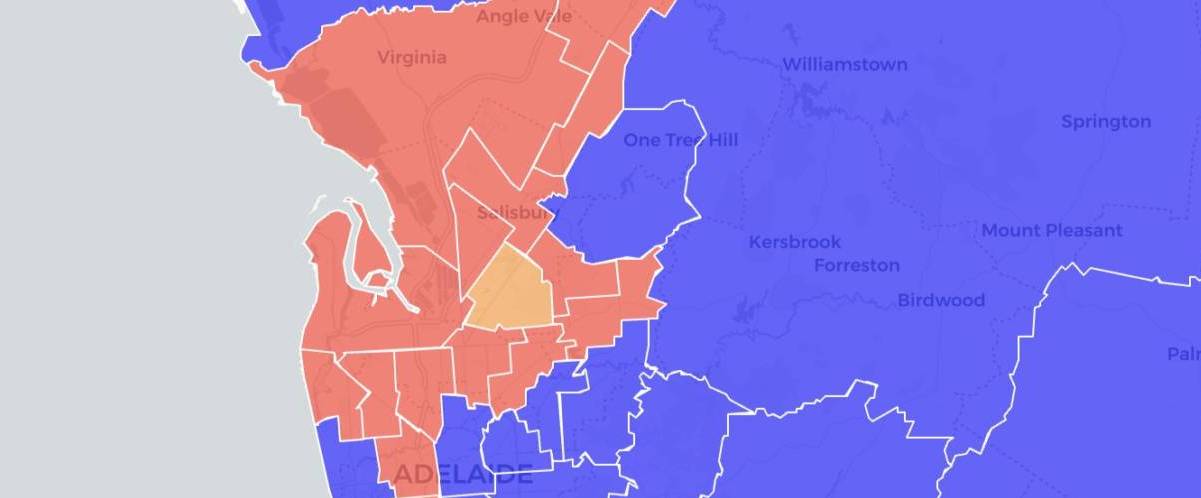 I've now completed my guide to the South Australian state election, due on March 19 next year.
The guide features profiles of all 47 House of Assembly electorates, as well as the Legislative Council contest.
For now, I've released two of the profiles as a sample. I will release the full guide for free access early in 2022. Those two seats are Elder and Newland.
You can get access to the entire election guide (along with the federal election guide), you can sign up as a Patreon donor for $5 or more per month. Thank you to everyone who is already giving their support – this wouldn't be possible without your help.
I will be returning to the topic of the South Australian election as we get closer to the election. There are barely any candidates listed on the guide so far – please feel free to post candidate names as they turn up, and I will add them over time. But this is it for now.