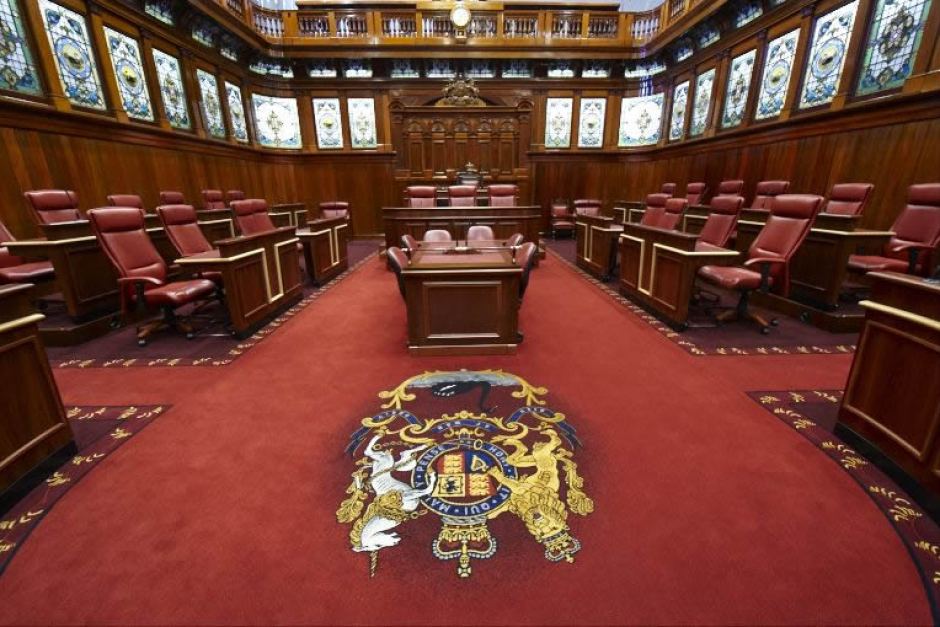 We've now got results for the three non-metropolitan regions for the Western Australian Legislative Council, with the metropolitan regions due to be decided after the Easter long weekend.
In two of the three regions, an MLC has been elected representing a small minor party. In the South West region, the Legalise Cannabis party has won a seat off just 2.1% of the vote (less than either the Greens or the Shooters, who both missed out). But the far more outrageous result is in Mining and Pastoral region, where the Daylight Saving Party won a seat off just 98 above-the-line votes, or about 0.2% of the total.
We don't have the final figures now – the figures on the WAEC website and on ABC Elections don't appear to include below-the-line votes, or possibly include them lumped in with each group's above-the-line votes. Those votes could have theoretically shifted preference flows and produced results different to those predicted by the ABC's preference calculator, but that did not happen in any of the three regions decided so far. I'll do another analysis once we have the final figures.
It seems likely that the preference distribution followed the pattern seen on the ABC website.
The DSP was ranked fifth-last in a large field on primary votes. Daylight Saving then receives preferences from the first three groups knocked out, and the full list of parties whose preferences flow to them are:
Christine Kelly independent ticket (0.1%)
Health Australia (0.2%)
Great Australian Party (0.2%)
Sustainable Australia (0.3%)
Liberal Democrats (0.4%)
Tayla Squires independent ticket (0.3%)
Animal Justice (0.8%)
Liberals for Climate (1.1%)
Western Australia Party (1.3%)
Legalise Cannabis (2.6%)
The Greens (4.7%)
Shooters, Fishers and Farmers (3.5%)
That's a full quota there, mostly from parties that polled more than the DSP, and from a wide variety of different ideological persuasions. I don't think anyone could argue that all of these voters would've genuinely preferred this party, certainly not with any degree of unanimity sufficient for every single above-the-line vote to go to them from those parties.
If you need more evidence of how this is a democratic travesty, check out the results of the Daylight Saving referendum in 2009. I posted some simple maps showing the vote by electorate on this website at the time.
While the electoral boundaries have changed, the Mining and Pastoral region still covers mostly the same area. In 2009, 65.9% of formal votes in the referendum in that region were against daylight saving. Admittedly not as strong as the 83% no vote in the Agricultural region, but still very decisive.
Daylight Saving Party did not win a seat because people care about their issue – they only polled 0.2%. They also didn't win a seat because other parties think voters care about that issue. It's clearly not a popular issue in the region. They won thanks to reciprocal deals and a system which treats a party's whole vote as a single entity, not as the votes of independent voters.
And this anti-democratic travesty is made worse thanks to the severe malapportionment which means Mining and Pastoral region voters are significantly overrepresented in the upper house.
Labor now has a clear path to reform. They have a supermajority in both houses. It'll be up to them to decide if they care about fixing this failure of democracy, or they would prefer to keep it in place. Victorian Labor has shown no interest in pursuing similar reforms, but faces a big and complex crossbench in the balance of power. WA Labor has no such excuse.