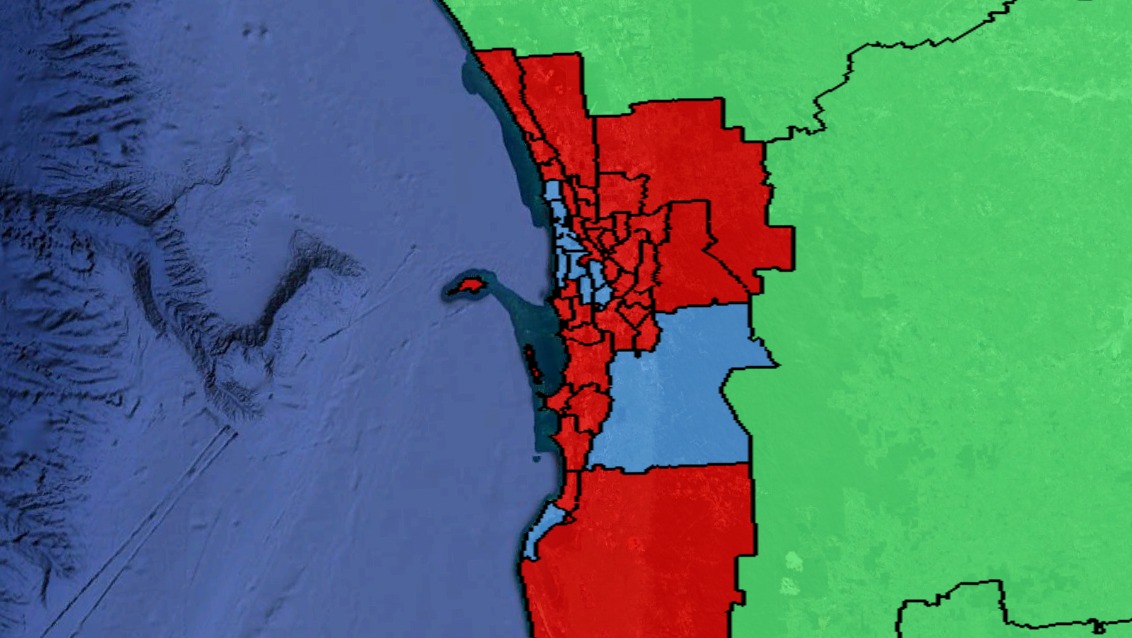 It's now 8am in Western Australia, and polls have just opened for election day. We're expecting a record low proportion of Western Australian voters casting their vote on election day, thanks to record numbers of pre-poll and postal votes.
As of the end of Thursday, 29% of the enrolled population had cast a pre-poll vote, and 19% of enrolled voters had requested a postal ballot, with one day of pre-poll voting to go.
The other big piece of news yesterday was a YouGov poll of Liberal leader Zak Kirkup's seat of Dawesville, giving him just 40% of the two-party-preferred vote. Kirkup holds the seat by a very slim margin, so a defeat would not be surprising, but a 60-40 result would indicate a Liberal wipe-out.
I'll be back at 6pm WA time tonight (9pm in the south-east of Australia) to cover the results. If you're looking for something to read in the meantime, you can check out my guide to the election. At the Twitter account for the Tally Room I have been sharing links to a select handful of seats, with new charts showing how each seat has swung relative to the state result over the last 25 years.
If you find this work useful, please consider signing up to support The Tally Room on Patreon. I'll be providing a bunch of analysis of the results over the next week then moving on to other projects coming up, including the NSW local government elections, the federal election and the numerous redistributions currently underway. All of that can only be done with the support of donors.
In the meantime you can use this post to discuss the events of the day.
I'll see you at 6pm.