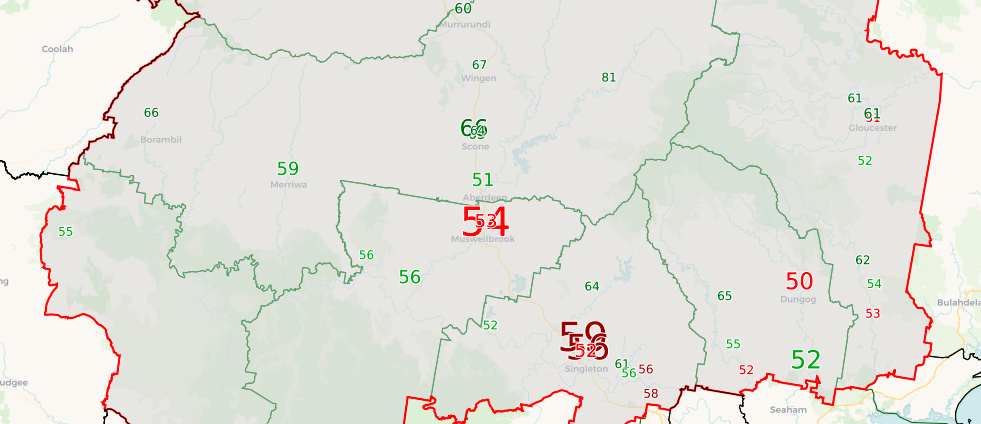 I've been compiling booth maps of a bunch of the closest races. I have two more to post for Coogee and Upper Hunter. I don't have a lot to say about these maps, but wanted to share them.
Firstly Upper Hunter, a marginal Nationals seat which has been held on by the Nationals with a 0.6% swing towards them. The pattern of results is largely expected, with Labor winning Singleton and Muswellbrook and not much else. Interestingly there were observable differences in swings across local government boundaries. Labor gained big swings in the booths around Gloucester, where the council was amalgamated with its coastal neighbours to form Mid-Coast Council. Labor also gained swings in Scone (Upper Hunter council) and the Singleton council area, while the Nationals gained swings across the other council areas.
Then onto Coogee. The swings weren't particularly remarkable, with Labor gaining small swings everywhere. The voting pattern overall isn't a shock, with the Liberals holding on to a handful of northern booths and some others. The margin wasn't big anywhere, with Labor only cracking 60% in one booth.