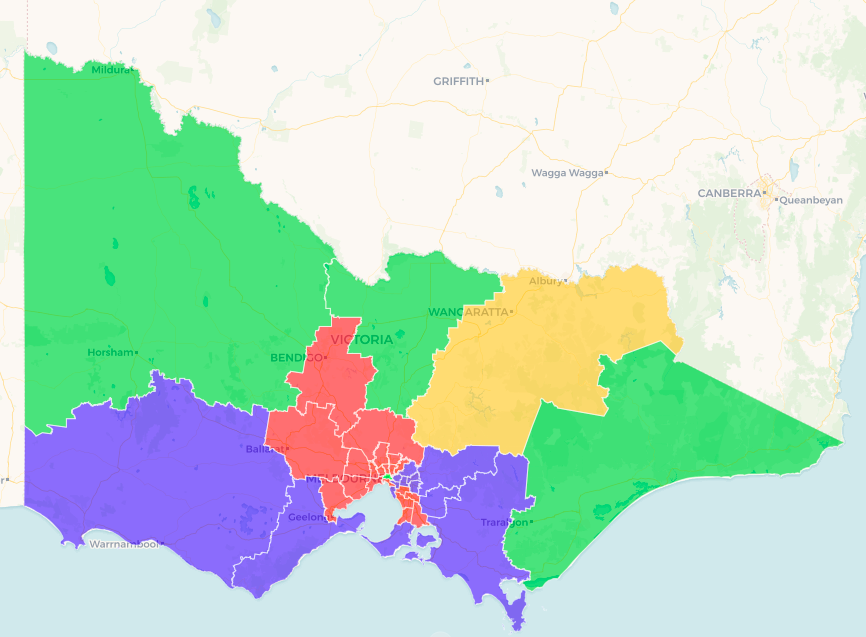 The AEC announced its final decision for the Victorian federal redistribution on Wednesday. That day I published my new estimates of the margins, and I've now also finished my map of the new electoral boundaries.
I am not 100% sure these are correct, because the AEC did not publish data or maps on Wednesday. They simply published descriptions of the changes they made to the draft boundaries (albeit detailed ones). I believe I have accurately drawn all the changes that involved voters moving but I will need to wait for the publication of the maps and data on July 13 to double-check.
You can download this map as a Google Earth file, or browse the map below.