Primary vote results
| | | | | |
| --- | --- | --- | --- | --- |
| Candidate | Party | Votes | % | Swing |
| Murray Scott | GRN | 1,729 | 4.35 | -4.42 |
| Lisa Walters | IND | 825 | 2.08 | +2.08 |
| Barry Collier | ALP | 18,504 | 46.56 | +24.31 |
| George Capsis | CDP | 2,791 | 7.02 | +3.49 |
| Brett Thomas | LIB | 15,567 | 39.17 | -21.55 |
| John Brett | IND | 328 | 0.83 | -3.90 |
| Total formal votes | | 39,744 | | |
Two-party-preferred vote results
| | | | | |
| --- | --- | --- | --- | --- |
| Candidate | Party | Votes | % | Swing |
| Brett Thomas | LIB | 16,565 | 44.79 | -26.21 |
| Barry Collier | ALP | 20,418 | 55.21 | +26.21 |
| Total votes in final count | | 36,983 | | |
| Exhausted votes | | 2,761 | | |
Click through to read commentary and view booth maps.
9:34pm – At this point, we have primary votes from all election-day booths, as well as prepoll and Ivote. We also have the final two-party count for all of those groups of votes apart from Ivote.
Now check out the booth maps: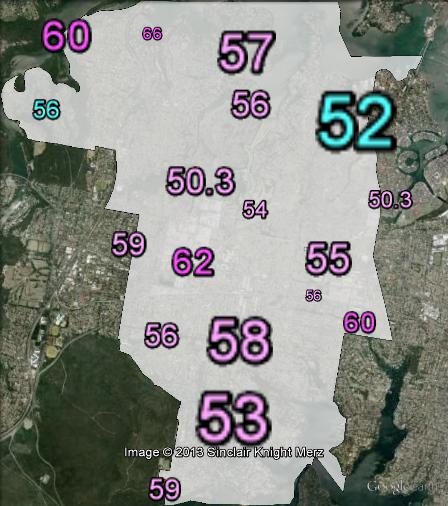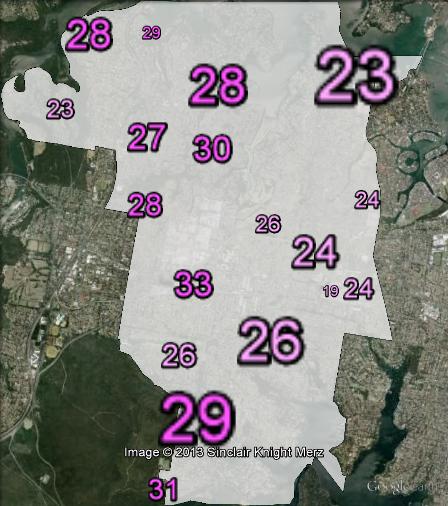 8:39pm – We now have all ordinary votes in. The swing after preferences to Labor ranged from 19.2% in Miranda Public School, up to 32.9% at Kirrawee Public School.
8:34pm – There are lots of factors: Sutherland Shire's ICAC issues, Barry Collier's return, the premature departure of Graham Annesley, but here's one to consider. After the worst bushfires in NSW in over a decade, Miranda was completely blanketed in smoke this morning, and firefighters were at every booth asking people to put the Liberal Party last.
7:59pm – So now we have fourteen booths reporting primary votes and four booths reporting the result after preferences.
7:49pm – All ten booths have reported swings to Labor of over 20%, ranging from 20.6% at Miranda PS to 29.7% at Grays Point PS.
7:41pm – It looks like Labor is going to win. Off eight booths, Labor is on 48.8% of the primary vote, and looks set to stay at that level.
7:31pm – There are still no results on the NSWEC website, but the ABC has started posting polling place results that have Labor on track to win. Will post these figures shortly.
6:00pm – Polls have just closed in the southern Sydney state seat of Miranda. I'll be covering the results here as they come in.