IND vs NAT 3.6%
Incumbent MP
John Bowler, since 2008. Previously Member for Eyre 2001-2005, Member for Murchison-Eyre 2005-2008.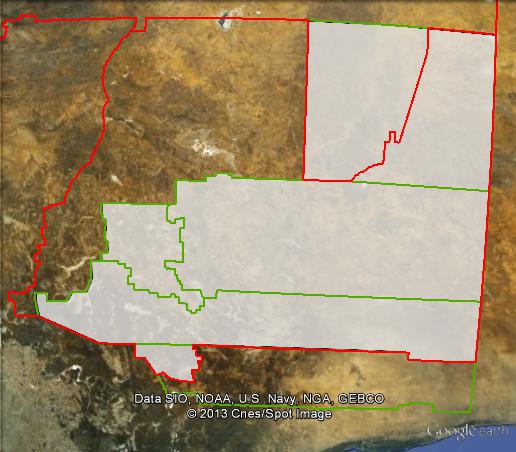 Geography
South-eastern Western Australia. Kalgoorlie covers a majority of the Kalgoorlie urban area, although most of the Kalgoorlie/Boulder local government area's landmass lies in the seat of Eyre. The seat also covers Laverton, Leonora, Menzies and Ngaanyatjarraku council areas. Most of the seat's population is in Kalgoorlie.
Redistribution
No changes were made to the border with Eyre running through Kalgoorlie itself. A large areas in the north-west of the seat was transferred to North West Central, while the remainder of Ngaanyatjarraku council area was transferred from Pilbara.
History
Kalgoorlie has existed continuously as a seat since 1904, and in that time has been dominated by Labor MPs.  The seat was held by Labor continuously from 1923 to 2001.
In 2001, Labor MP Megan Anwyl was defeated by the Liberal Party's Matt Birney.
Birney was re-elected in 2005, and became Liberal leader following the election. He only led the party for one year, before being challenged by Paul Omodei in 2006 and moving to the backbench.
Birney retired in 2008. A redistribution saw the seat of Murchison-Eyre merged into another seat, and the sitting MP for Murchison-Eyre, John Bowler, ran for Kalgoorlie as an independent. Bowler had been elected twice as a Labor member and served in Alan Carpenter's cabinet but had since moved to the crossbenches.
At the 2008 election, the ALP dropped to fourth place behind a strong performance by Nationals' candidate Tony Crook (now federal Member for O'Connor). Bowler came first on primary votes, and defeated Crook by 3.6% after preferences. Crook had only come third on primary votes but overtook the Liberal thanks to Labor preferences.
Candidates
Sitting independent MP John Bowler is not running for re-election. Sitting Member of the Legislative Council for Mining and Pastoral, Wendy Duncan, is running for the Nationals.
Terrence Winner

(Labor)

Wendy Duncan

(Nationals)

Ross Patterson (Australian Christians)
Melissa Price

(Liberal)

Tim Hall

(Greens)
Assessment
Kalgoorlie is very hard to predict. While the sitting independent is retiring, it's hard to see where his seat goes. The seat has traditionally been held by Labor, but the last party to hold the seat was the Liberals. If Bowler's vote returns to Labor, the Nationals preferences will decide the seat between Labor and Liberal. However the Nationals have been strong in the area since 2008, and could come in the top two, and possibly win on preferences. The Nationals are running a prominent candidate, a sitting Parliamentary Secretary and member of the Legislative Council.
2008 result
| | | | | |
| --- | --- | --- | --- | --- |
| Candidate | Party | Votes | % | Swing |
| John Bowler | IND | 3,466 | 34.0 | +34.0 |
| Nat James | LIB | 2,540 | 24.9 | -26.0 |
| Tony Crook | NAT | 1,942 | 19.0 | +19.0 |
| Mathew Cuomo | ALP | 1,790 | 17.6 | -19.6 |
| Andy Huntley | GRN | 461 | 4.5 | +0.2 |
2008 two-candidate-preferred result
| | | | | |
| --- | --- | --- | --- | --- |
| Candidate | Party | Votes | % | Swing |
| John Bowler | IND | 5,462 | 53.6 | |
| Tony Crook | NAT | 4,731 | 46.4 | |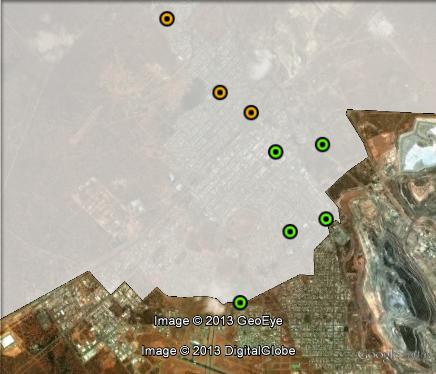 Booth breakdown
Booths have been divided into three areas. Booths outside of the Kalgoorlie urban area have been grouped together as 'north'. Only 550 votes were cast at these booths. The booths in Kalgoorlie (which make up the vast majority of votes) have been split into Central and North Kalgoorlie. Southern Kalgoorlie is contained in the neighbouring seat of Eyre.
Independent candidate John Bowler polled 34% in Kalgoorlie and 38.6% in the north. The Liberal vote was highest at 26% in the north, and 23-25% in Kalgoorlie. The Nationals polled over 20% in Kalgoorlie and 15.8% in the north. The ALP's vote peaked at 17.3% in Central Kalgoorlie.
| | | | | | | |
| --- | --- | --- | --- | --- | --- | --- |
| Voter group | IND % | LIB % | NAT % | ALP % | Total votes | % of ordinary votes |
| Central Kalgoorlie | 34.28 | 23.76 | 20.35 | 17.28 | 3,641 | 49.23 |
| North Kalgoorlie | 34.13 | 25.49 | 21.56 | 14.88 | 3,205 | 43.33 |
| North | 38.55 | 26.36 | 15.82 | 14.55 | 550 | 7.44 |
| Other votes | 33.11 | 25.32 | 15.10 | 21.03 | 2,682 | |