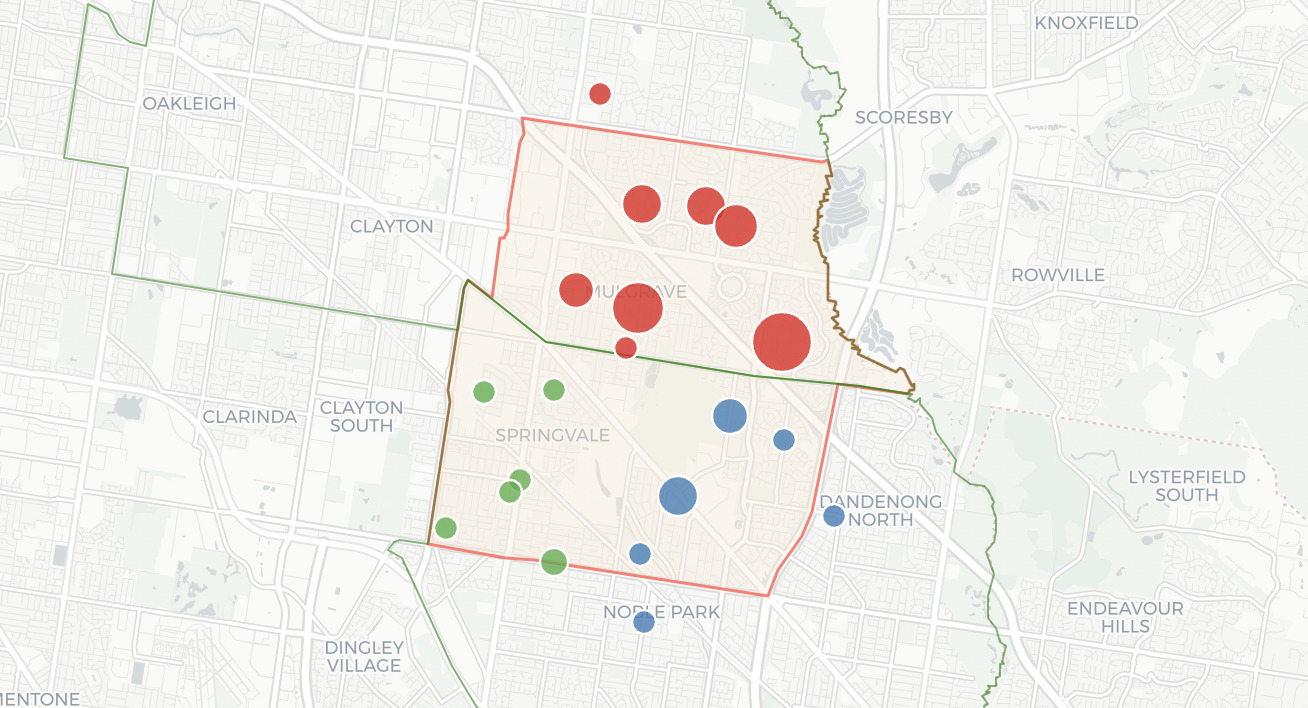 9:50 – So we don't really have a valid 2CP between Labor and Liberal, so it's a bit hard to say what's going on. But while Labor at the moment is on track for a primary vote swing of 10-11%, the Liberal vote is only up maybe 4%, and Cook's vote is only up a tiny bit.
9:07 – Ian Cook is pretty clearly in third placebehind the Liberal and Labor candidates, so the 2CP will need to change.
8:39 – While Labor's primary vote is under 40%, but they are still over 56% of the two-candidate-preferred vote, so it looks likely that they'll win.
8:11 – Labor's primary vote is still under 40%. I haven't done a matched swing analysis but so far the swing looks quite big.
7:44 – We have primary votes from Northvale – it looks like 35% for Labor, down from 49% at the 2022 election.
7:37 – We have a small batch of postal and early votes, and Labor is leading the primary vote with 41.3%. The Liberal candidate is on 27% and Ian Cook is on 17%.
6:00 – Polls have just closed in Victorian state by-election for the seat of Mulgrave. I'll be back a bit later when results start to come in, but for now you can read my profile of the by-election.