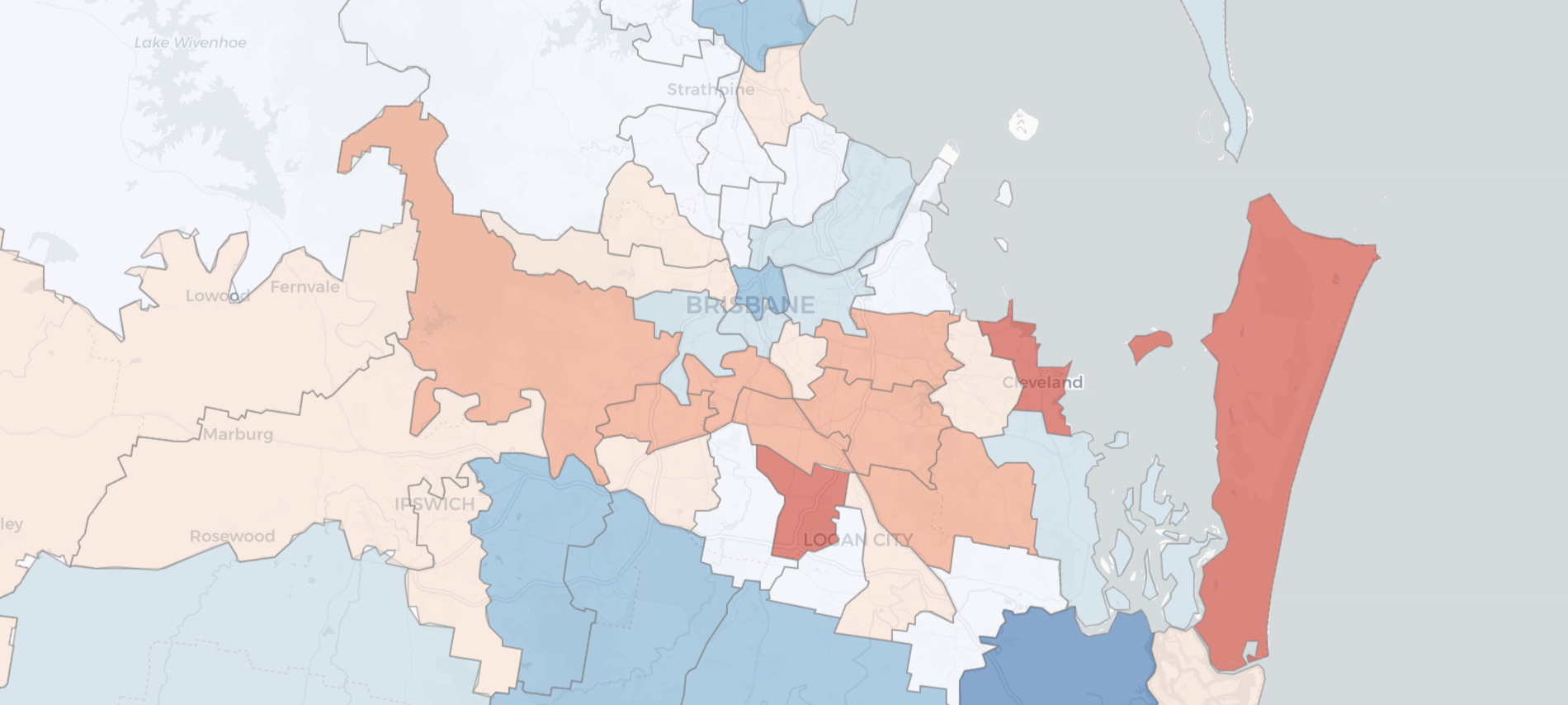 We're now one year out from the next Queensland state redistribution. Queensland was the last state to extend its parliamentary terms to four years, and probably doesn't hold redistributions often enough for the new term lengths.
State redistributions are typically held in Victoria and New South Wales after every second election. Redistributions are held after every election in Western Australia, South Australia, the ACT and the Northern Territory. Federal redistributions must be held at least once every seven years, but can theoretically be held after every election if a state's seat entitlement changes. Tasmania's lower house boundaries are redrawn on the federal schedule, while Tasmania's upper house generally undergoes a redistribution roughly once a decade.
Throughout the 21st century, Queensland state redistributions have generally taken place after every three elections. The first redistribution applied in 2001, 2004 and 2006. The next covered 2009, 2012 and 2015. The current boundaries were used for the 2017 and 2020 elections, and will be used again for the upcoming 2024 election.
This is a long gap! So for this post I thought I would look at how enrolment trends in Queensland have deviated since that redistribution.
For this post I'm using enrolment data from the end of September 2023.
I have calculated how much each electorate deviates from the statewide average, but it's worth noting that there are four large electorates in northern and western Queensland which are allowed to be drawn well below the average. For seats with over 100,000 square kilometres of land mass, 2% of those square kilometres count as "notional electors". In the case of Gregory, this amounts to over 9,000 imaginary electors, compared to a quota of just over 39,000.
This special allowance collectively adds up to about 70% of a seat's quota, so the quotas calculated for each region don't cancel each other out.
Nine seats exceed the quota by more than 10%, while four others are more than 10% under the quota.
The 61 seats in the urban parts of south-east Queensland are collectively 70% over quota, but the large electorate allowance means that the remaining parts of the state are roughly in line with the quota.
When we get to the map, you'll see a big divide in Brisbane. Seats south of the river tend to be under quota. The 20 seats in southern Brisbane are about a quarter of a seat under quota, while the 17 north of the river are about half of a seat over quota. Ipswich and Sunshine Coast are both about a quarter of a seat over quota. Interestingly the Gold Coast collectively is roughly on track, but there are tremendous variations within the region.
Most Gold Coast seats are under quota, with Gaven and Oodgeroo about 11% under the average, but Coomera is a gob-smacking 35% over quota. No other seat is more than 18% over quota.
Central Queensland is generally above average, but this is mostly due to Gympie and Wide Bay being 11-12% over quota.
All but one seat along the coast from Gladstone to Townsville are under quota. Mundingburra is quite a long way below the quota, while the other two Townsville-area seats are just slightly under.
The Cairns-area seats are all over quota, if not by much, which creates the potential for the large-area Cook electorate to shrink slightly when a redistribution eventually comes along.
Traeger, Gregory in western Queensland are both very reliant on the notional electors but are still well below quota. Roughly a quarter of the "electors" in these two seats are imaginary. Applying the current redistribution rules, the two seats are about 16% under quota, but that would be 60% under quota if you just counted actual electors – or 80% under if you also include Warrego.
Queensland will not be holding a redistribution prior to the 2024 election. Presumably a redistribution will commence in the following term to cover the 2028 election. It would be a good idea if Queensland now moved to holding redistributions after every second election, now that the state has four year terms.