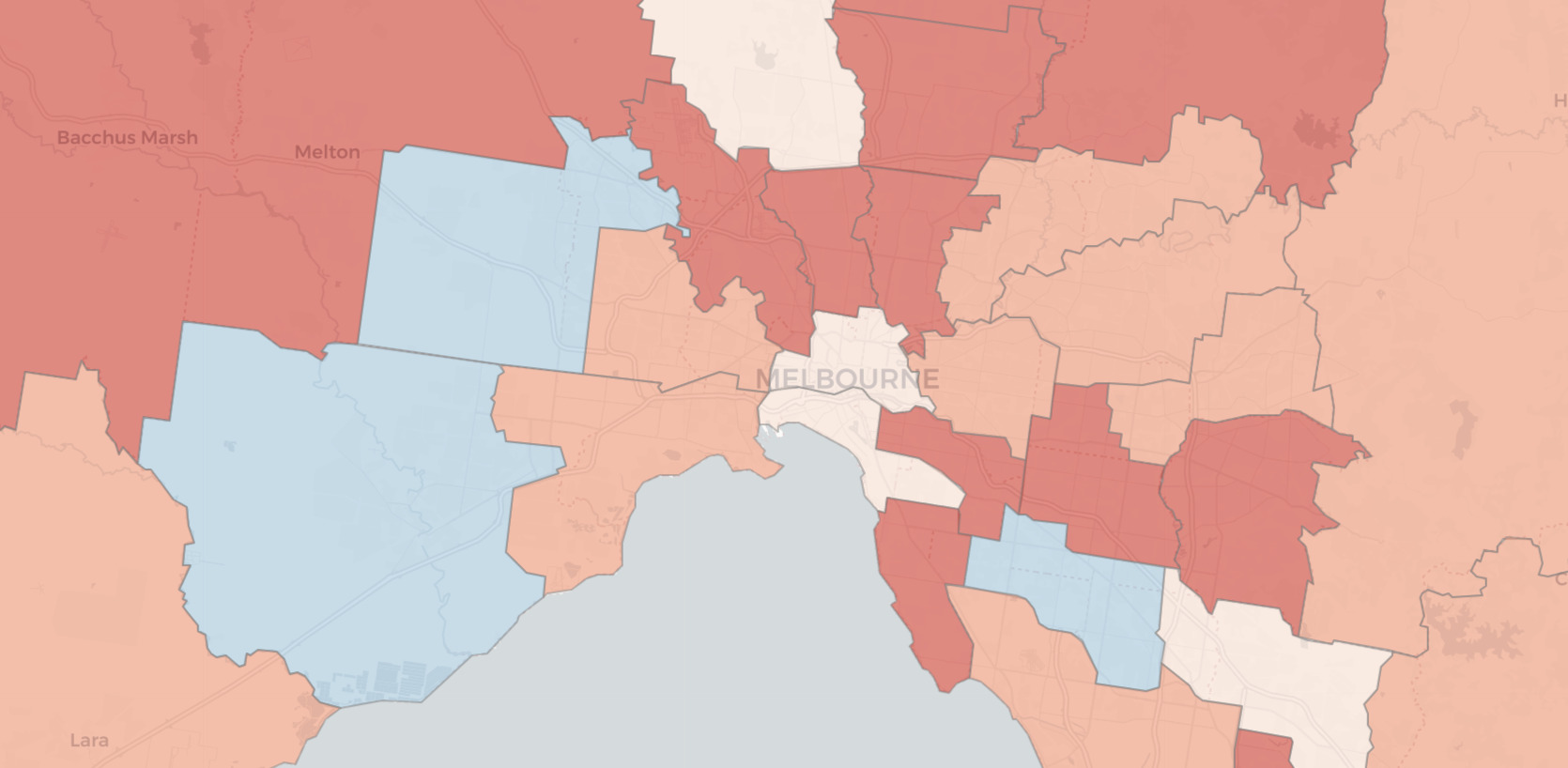 The Australian Electoral Commission has now officially published the population projections to be used when redrawing Victoria's federal electoral map prior to the next federal election. This follows on similar moments in the NSW and Western Australia federal redistributions in recent weeks.
Electorates must be drawn within 10% of the average enrolment as of the start of the process (August 2023, in this case) and within 3.5% of the average projected enrolment as of April 2028.
The second set of numbers is the more crucial restriction on mapmakers, so that will be my focus today.
Victoria is losing its 39th seat, so understandably most seats are now under the average quota. Just six seats are projected to be above the quota as of April 2028. Mallee is by far and away the largest, projected to be 3.2% above average as of 2028. The other 33 seats are all under the average, with Hawke and Higgins standing out, falling about 6% short of the average.
I've divided the state up in a few ways. I've split it between Melbourne and regional Victoria, and in Melbourne I've split seats between those north and south of the Yarra. I've also divided seats into six sub-regions.
While Melbourne is growing faster than regional Victoria, more than three quarters of the population deficit is in Melbourne, so it seems pretty certain that a Melbourne seat, will need to be abolished.
About half of the deficit is south of the Yarra, with just one quarter north of the Yarra.
There are deficits in all of the southside sub-regions – east, south-east and south-central.
Up next, this map shows the relative quota position of each seat. It looks like the deficit is biggest in a strip of seats stretching from Goldstein to Aston, via Higgins and Chisholm. These four seats between them make up about a quarter of the statewide deficit.
Overall I expect the map will need to be significantly redrawn statewide. The northern and western suburbs also feature quite a few seats significantly under quota. Ultimately a seat somewhere in the south-east of Melbourne will be abolished, but the knock-on effects will spread throughout the state.