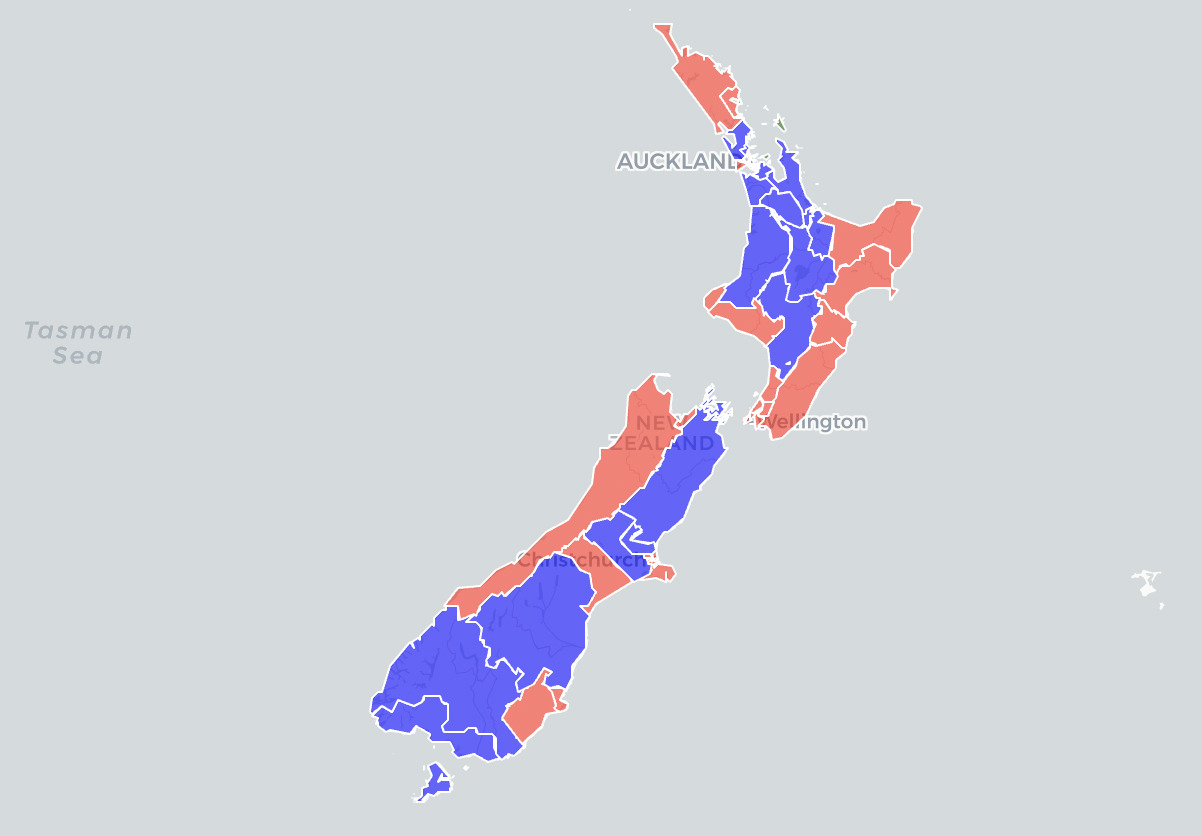 Ben is joined by James Mulrennan from The Overhang. We preview next weekend's New Zealand national election, touching on the electoral system, the state of the parties and the polls, and the potential shape of the next government.
I have prepared an interactive map showing New Zealand's 72 electorates. You can click on each one to see the top three candidates on the electorate vote and the top four parties on the party vote. You can toggle between the 65 general seats and the 7 Māori seats.
This podcast is supported by the Tally Room's supporters on Patreon. If you find this podcast worthwhile please consider giving your support.
You can subscribe to this podcast using this RSS feed in your podcast app of choice, but should also be able to find this podcast by searching for "the Tally Room". If you like the show please considering rating and reviewing us on iTunes.