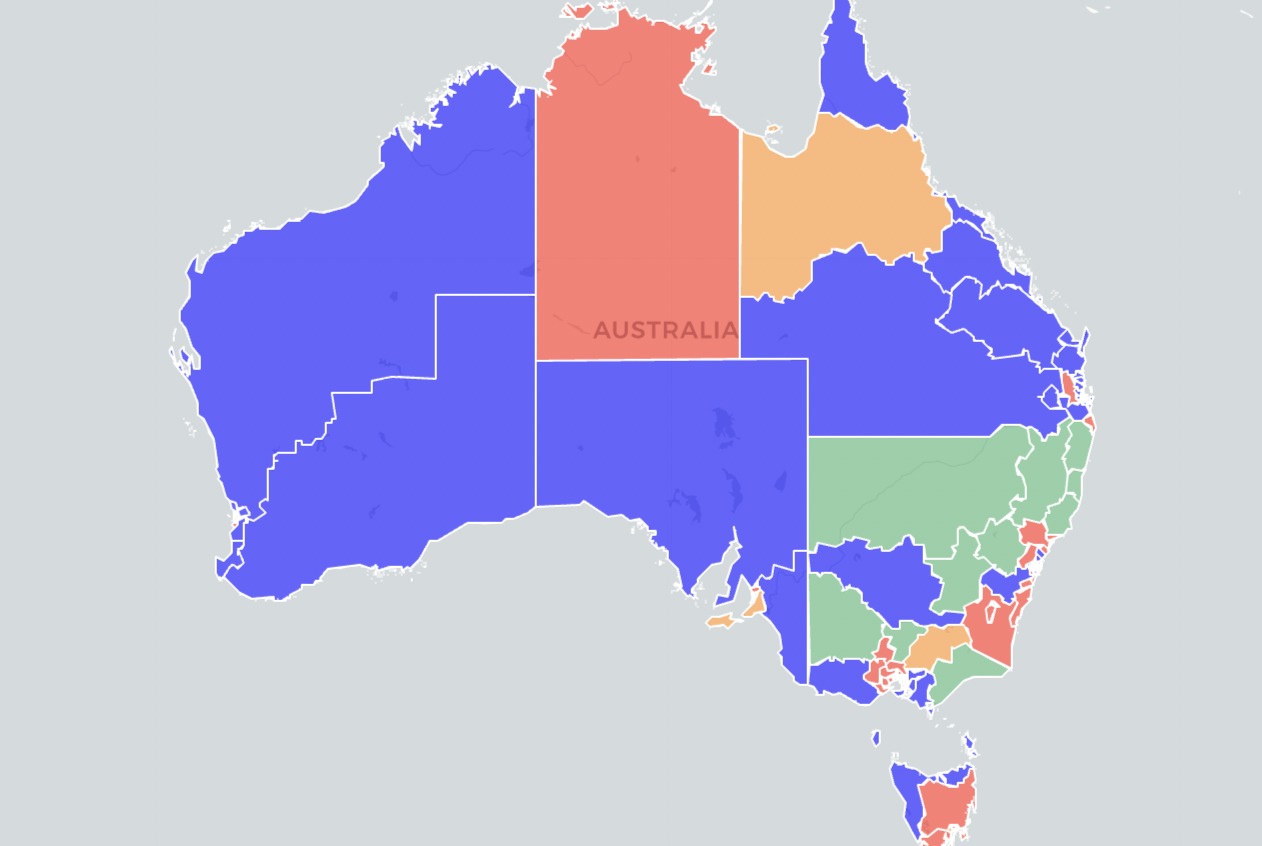 12:01 – Well it turns out the website couldn't handle the traffic tonight! Hopefully most of you found me at the Guardian. I'll be back in the morning with a lot of analysis.
7:57 – There's a lot going on, but some key points right now:
Labor is trailing in a few of their seats, but leading in a lot more Coalition seats.
Independents and Greens are doing very well.
6:31 – I'll have the full list on the Guardian liveblog, but there are 11 independents on the east coast included in the TCP. This includes three incumbents, one running against Labor (Dai Le in Fowler) and two regional candidates (Jack Dempsey in Hinkler and Rob Priestly in Nicholls), with the rest typical teal candidates.
6:13 – I'll have a blog post on the Guardian liveblog on this topic soon, but the final pre-poll count was just over 5.5 million, up from 4.7 million in 2019, thanks to over 900,000 pre-poll voters on Friday. Meanwhile almost 1.8 million postal votes have been returned.
6:11 – It turns out we received a few votes before 6pm. 302 ballots were received for the seat of Bean from Norfolk Island, which has a timezone ahead of the east coast. The vote was particularly favourable to independent Jamie Christie.
6:00 – Polls have just closed in New South Wales, Victoria, Queensland, Tasmania and the Australian Capital Territory. I don't expect we will see much in the way of results for the next 30 minutes, but I'll be back later with some analysis. I will also be participating in the Guardian's election results liveblog, and I'll post a link when I get a chance. While you wait for results you could check out the two blog posts I wrote on the topic of how election night works – the rate of votes coming in, and which parties tend to be favoured early on.