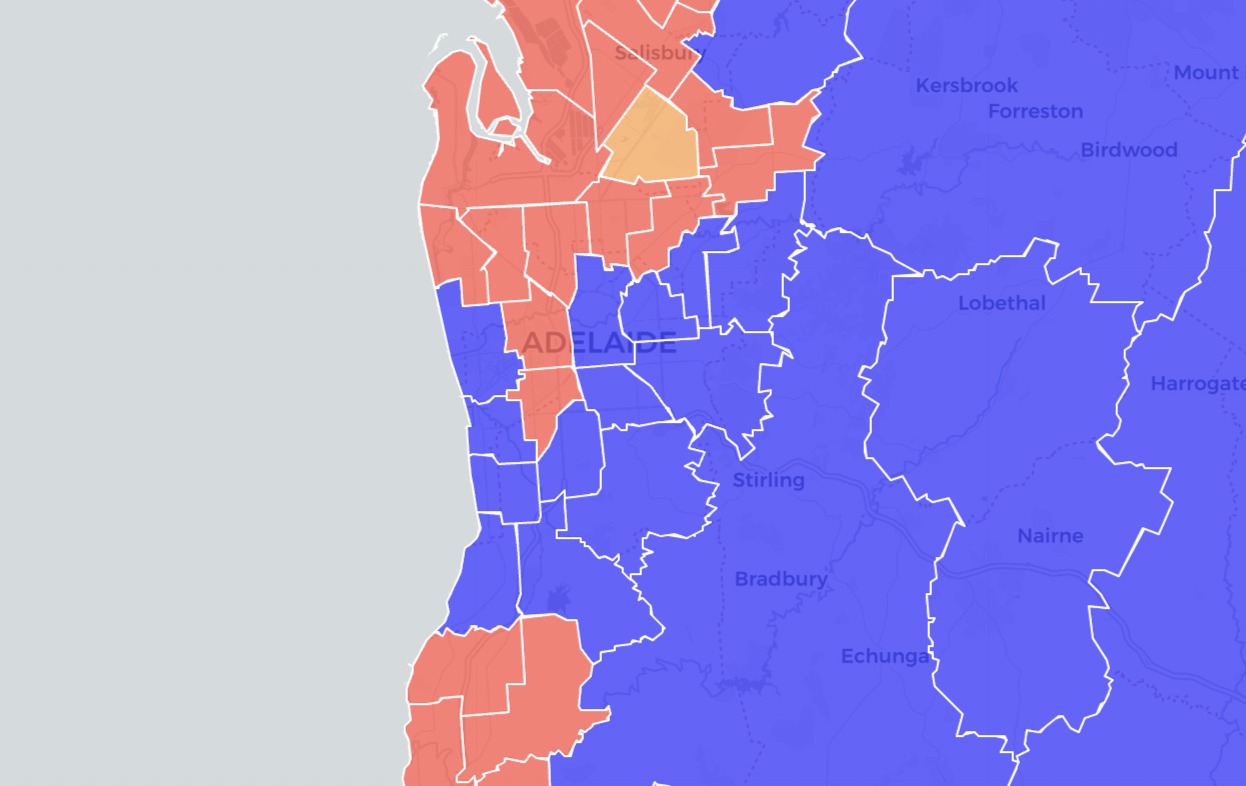 Nominations in the South Australian state election closed on Monday. The near-death of SA-Best has seen a decline in the number of candidates running in the lower house, but more parties are running than in 2018. There are also a lot more groups running in the upper house.
The number of House of Assembly candidates dropped from 264 in 2018 to 240 in 2022 (but still up from 204 in 2014). SA-Best ran 36 candidates in 2018, and are only running one candidate in the lower house this year, so that more than covers the gap in numbers.
The number of parties running in the lower house increased from nine to eleven. Labor and Liberal are running in all 47 seats. The Greens are running in 43 (down from 47 in 2018), and the revived Family First are running in 34 (roughly in line with the 33 contested by the Conservatives in 2018). One Nation ran in 19 seats, with the Nationals running in eight. Neither party ran in 2018.
The Legislative Council ballot paper expanded significantly, with 19 groups contesting, up from 12 in 2018. Most of this growth is due to more independent groups running – up from one in 2018 to five in 2022.
Just three lower house MPs and two upper house MPs are retiring at the election. Three other MPs have shifted seats. Independent MPs Geoff Brock and Frances Bedford shifted electorates after their seats were redrawn and their strongest areas were moved into another seat. Labor MP Michael Brown shifted from Playford to Bedford's former seat of Florey.
An average of 5.1 candidates are contesting each seat. There are three candidates in six seats. There are eight seats with seven candidates running, and nine candidates running in Newland.
There was also a slight increase in the proportion of candidates who are women, from 35.2% in 2018 to 38.8% in 2022.
Labor and the Greens have both increased the number of women they are running, from 38.3% to 42.6% for Labor and from 36.2% to 55.8% for the Greens, with the Liberal Party dropping slightly from 29.8% to 27.7%.
There are also a lot more women running as independents, from 13.3% to 50.0%.