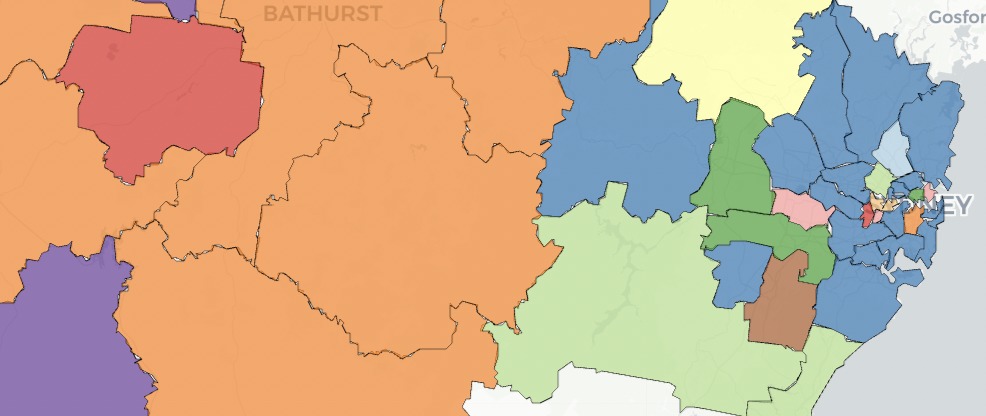 Before I zoom out, I thought I would also highlight some of the smaller councils that grabbed my interest. There are simply too many councils to cover them all, but these are a few that have been sent to me.
Byron
The Greens have held the directly elected mayoralty of Byron since 2004, and have usually held a healthy number of seats on the council. In 2016, Simon Richardson was re-elected as mayor with 49% of the primary vote, while the party won enough votes to elect four councillors, but only ran three other candidates, so missed out on winning a council majority.
Since that election Richardson has resigned and was replaced by Michael Lyon, who had been elected as a Greens councillor but had subsequently quit the party.
In 2021, the Greens have managed less than 15% of the mayoral vote, a swing of almost 35%. The Greens are currently running fourth in the mayoral race. They did slightly better in the council race, and should still hold two seats, but their vote has halved.
Incumbent mayor Michael Lyon is leading on 23.7% with four other candidates all over 10%. It's a bit hard to pick who will win.
Canada Bay
The most populous urban council not included in my usual analysis, Canada Bay has a directly-elected mayor and eight councillors elected at large.
Angelo Tsirekas has been mayor since at least 2004 as a Labor member, but lost Labor preselection this year. He then went off and joined Our Local Community, who have seats in Parramatta and Cumberland.
Tsirekas has topped the mayoral vote with 38%, with that vote coming from both Labor and Liberal.
In addition to Tsirekas, who will probably win the mayoralty, OLC has polled 28.5% for council, putting them just behind Labor and ahead of the Liberal Party. That's enough to win at least two seats on council in addition to the mayoralty.
Labor and Liberal will also win two seats, with the Greens winning one. The last seat is a race between Labor, Liberal and OLC, with Labor in the lead and Liberal trailing. If OLC win that seat, they will hold four out of nine seats in Canada Bay.
Shellharbour
Shellharbour has changed its voting system since the 2017 election. The council previously consisted of seven councillors elected at large, with a mayor elected by the council. Two referendums passed in 2017 creating a directly-elected mayoralty and adding an extra seat to the council (not including the new mayor) and introducing wards.
The council itself then had the power to choose the ward structure and went with four wards of two, a terrible system.
Unsurprisingly this led to a dramatic reduction in choice for voters, and one ward was uncontested.
I expected Labor to easily win the mayoralty, but at the moment Labor mayor Marianne Saliba is narrowly trailing independent candidate Chris Homer, who has 51.4% of the vote.
Across the three contested wards, Labor has polled just 36.9% of the vote. In two wards the seats are split between Labor and independent, one each.
But Ward A is interesting. The Labor vote is lower than you'd expect, at just 33% (just short of a quota) while the other ticket is currently polling just over two quotas. It's quite possible Labor would miss out entirely, just holding on to just three seats out of nine. Quite a surprising result.