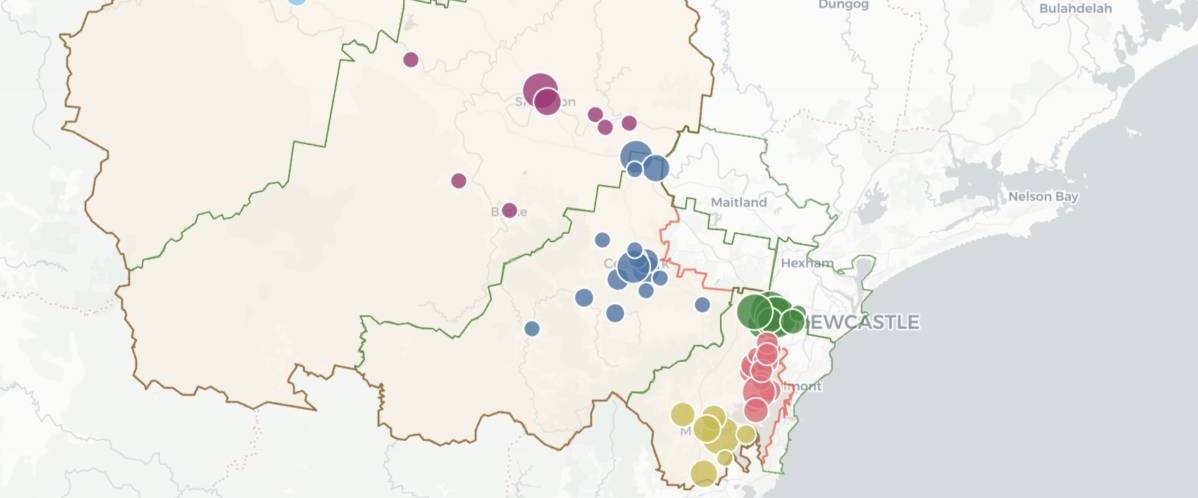 As the lockdown in Sydney drags on, I've decided to release a few more profiles from my guide to the next federal election. This is on top of the other five that I released a few weeks ago.
The three seats I'm releasing today are Hunter, Sturt and Robertson. I picked them to give a diversity of Labor and Coalition seats of varying marginality.
I'm currently working on creating my map of the 2022 Victorian state electoral boundaries, and will also be looking to finalise my maps and margin estimates for the federal redistributions for Victoria and Western Australia. The final information for Victoria was published on Monday, and WA is due next Monday. Once those are done, I will be rushing to get the remaining 54 seat guides published as soon as possible.
If you'd like to read the whole guide, you can do so by donating $5 or more per month to the Tally Room via Patreon.