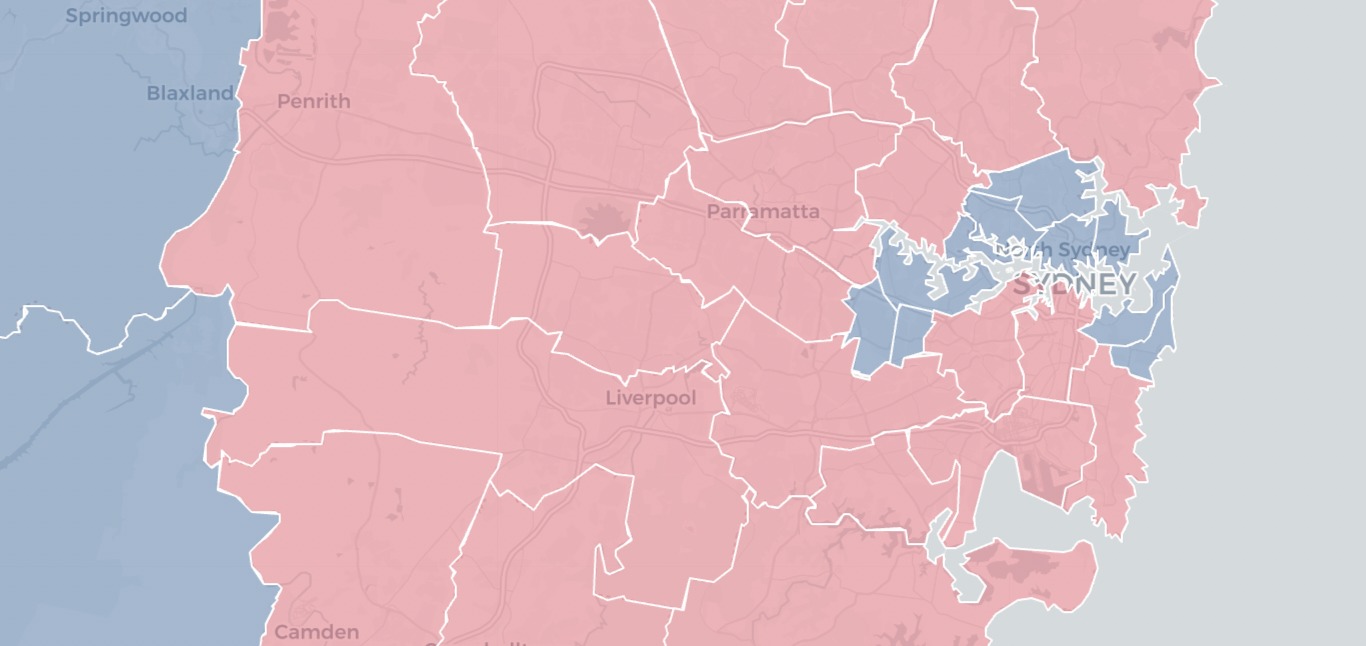 I am currently working on my next big election guide, and I'd like to let you know what's coming up, and ask for support in getting it done.
Sign up on Patreon to support coverage of local council elections.
The New South Wales local government elections in September will be the first time that almost every council in the state has faced election on the same day since 2012.
The previous election round was split over two years in 2016 and 2017 due to the process of council amalgamations. Councils that were either amalgamated or were facing potential amalgamation had elections delayed into 2017, with the remainder of the state holding elections in 2016.
This split was convenient for me, since it made it easier for me to produce detailed profiles of the bigger councils over two election campaigns. I produced guides in 2016 and 2017 for the 23 councils that included a population of 100,000 or more.
This year, I'm planning to do it bigger and better. I'll be profiling the top 25 councils, adding in Camden and Shoalhaven which have crossed the 100,000 population mark since the last elections. Each profile will feature maps and tables showing the results of the last election, along with lists of incumbent councillors and histories of who has run these councils over the last two decades. This map shows which councils I'll be profiling (in red).

I think local government is important and doesn't get the level of coverage it warrants. I also think there's lots of little stories at the local council level that are really interesting, but most people don't hear about them. And local government gives you insights into how party politics does work, and can work differently under a different voting system.
As an example, I tweeted yesterday a graph I have been making for the profiles about the political balance on Randwick council – a place where Labor and Greens have collectively held a majority on the council since Labor lost their solo majority in 2004, but have only been able to share the mayoralty between the two parties since 2017.
I've been making some graphs showing recent council election history and this one was the most interesting. Labor + Greens have been in stable coalition in Randwick since 2017, but before that shared mayoralty with Libs from 2004-2017, despite holding a majority the whole time. pic.twitter.com/PIHSbapyEn

— Ben Raue (@benraue) April 22, 2021
In addition to the profiles, I've got plans for numerous blog posts exploring various points of interest, including population trends in the fast-growing outer suburbs, which councils are on a knife's-edge of a different political balance, and the broad trends in party cohesion across the bigger councils.
The map above shows how amalgamation has brought most parts of Sydney into more populous councils. There are now three small areas (the outer inner west, the eastern suburbs and the lower north shore) where small councils have survived. Everywhere else in a contiguous area from Newcastle to Wollongong will get covered, plus Shoalhaven further south.
I'm also planning to do a number of podcasts on the elections, and I'm currently looking to recruit local journalists to talk to about what is going on in each part of Sydney.
It's easier to do this analysis in New South Wales because most of the big urban councils have now become dominated by political parties (another topic for a blog post down the track). Parties have advanced significantly since 2004, with the Liberal Party intervening in councils like The Hills, Hornsby and Camden and running more consistently across Western Sydney. Amalgamations have also created larger councils with more homogenous political contests. New South Wales also still uses attendance voting, which gives much richer data to analyse compared to the postal voting used in Victoria.
But all this is a big job. I'm doing this work now to get ready so I have the capacity to both cover this election and a potential federal election, and I can spend more time on this when I get more support through Patreon.
I would argue that this is stuff you won't be able to get anywhere else, and it will be a valuable addition to local coverage done by the hard-working local journalists across New South Wales.
If you think this is interesting, I'd ask you to consider signing up for as little as $5 AUD per month.
Thanks!